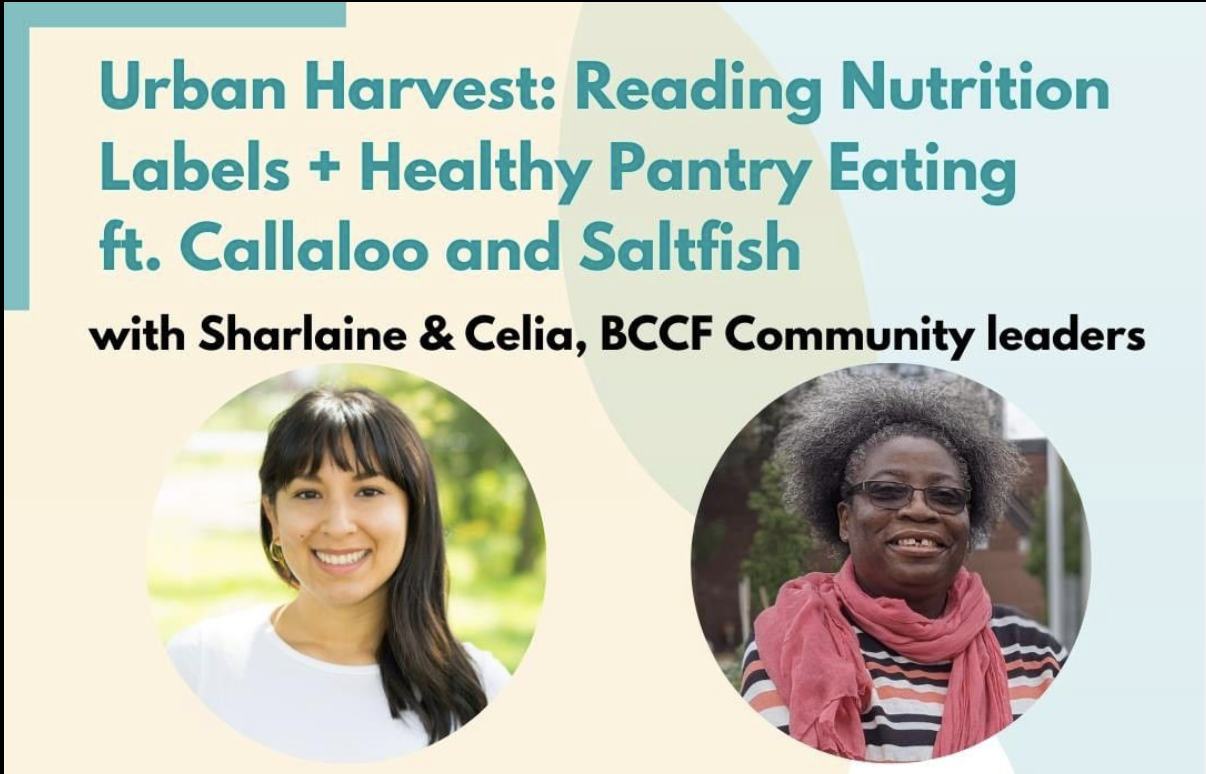 #UrbanHarvest workshop: Callaloo and Saltfish Recipes + Reading nutrition labels and healthy pantry eating, with Sharlaine & Celia
The last Urban Harvest workshop of 2020, led by Sharlaine and Celia. They lead a workshop on reading nutrition labels and healthy pantry eating, featuring Callaloo and Saltfish, a delicious Jamaican dish that can be made with canned and frozen goods.
This workshop took place live on Zoom, at 2pm EST, on Wednesday, November 25th, 2020
You can view and download the full recipes here:
Sharlaine is the daughter of Peruvian immigrants, a Master of Public Health student and is training to become a dietitian. She believes in the power of food to support and improve health, celebrate cultures, and bring people together.
Celia Smith the founder and director of the Jane Finch Youth group for over 14 years working with children and youth in the neighbourhood. Also, she enjoys community gardening and takes care of the Driftwood Parkette Community Garden as a co-coordinator.
The #UrbanHarvest program at Black Creek Community Farm is a partnership between the City of Toronto Solid Waste and Community Reduce Reuse Programs. We work to reduce food waste and build resilient food practices.
#BlackCreekFarm #HomeCooking #reducefoodwaste #MealPrep #cooking #videos #foodies #foodlovers
#foodblogger #foodlover #stay_at_home #stay_home #stayhome #FoodJustice #BlackCreek #JaneFinch
#quarantinelife #quarantinecooking