Tickets for the 4th Annual Dinner at the Farm on Thursday, September 17, 2020 are now on sale! Read more about the event here.
Buy Tickets Now
---
See pictures from the 2019 Dinner at the Farm here!
3rd Annual Dinner at the Farm: A Night of Culinary Enchantment
In Support of Black Creek Community Farm
Thursday, September 12, 2019 | 6 pm – 9 pm
The 3rd annual Dinner at the Farm – A Night of Culinary Enchantment will bring together premier chefs from across the GTA, locally grown fruits and vegetables, a great lineup of live music and al fresco dining! This will be a one-of-a-kind fund-raiser for Black Creek Community Farm, and we would love to count on your support.
Tickets include all food, beverages, and entertainment. Acclaimed chefs will be preparing a fabulous tapas-style meal using BCCF's very own fresh, organic vegetables. Gluten-free and vegan options will be available, as well as plenty of choice for omnivores.
Proceeds help us provide fresh, affordable produce and high quality programming to our community.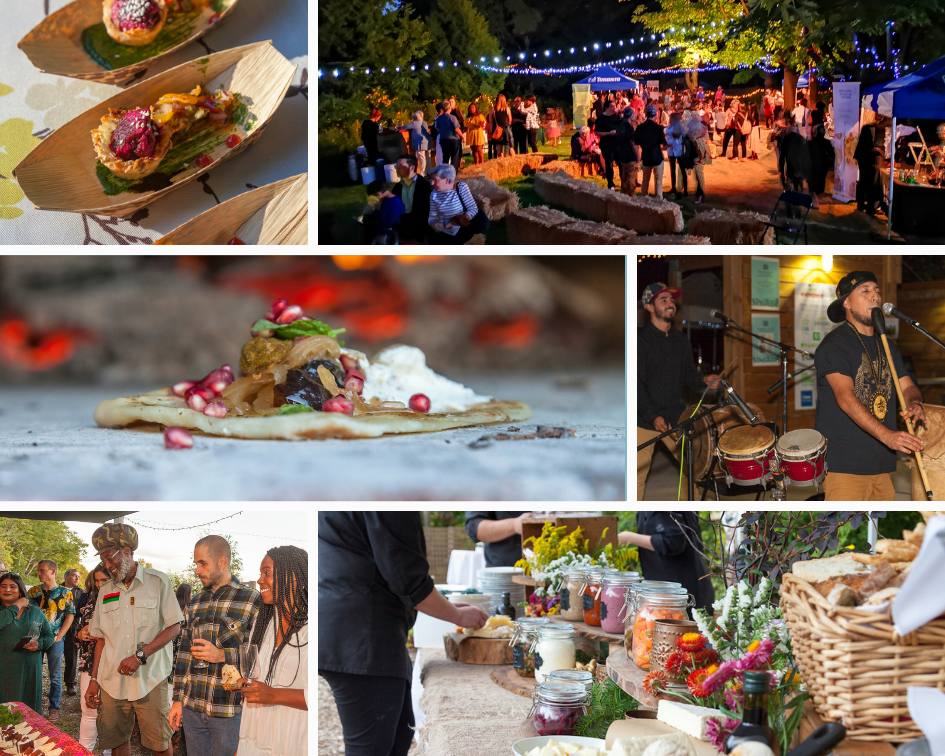 A charitable tax receipt will be issued on ticket purchases for a portion of the ticket price. Donations will receive a charitable tax receipt for the full donation amount. Tax receipts are issued by FoodShare Toronto.
Looking to get involved or learn more about the event?
Please email meagan@curatedbym.com for information on becoming a food or beverage partner, or to discuss sponsorship opportunities.
More info coming soon!
More details will be released closer to the event. Please stay tuned to this website or sign up to our newsletter for more information.
Click for more information on our 2017 and 2018 fundraisers.
---
2019 Sponsors and Participants
More will be posted as they are confirmed!
Food and Beverages by:
Media sponsor:

Print sponsor:

Glassware sponsor: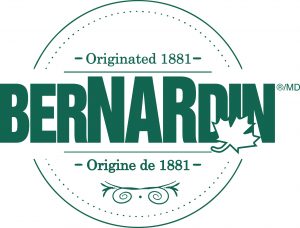 Supported by:



Silent auction sponsors:
This year, we will again be offering our guests an opportunity to further support the work of Black Creek Community Farm by bidding on an array of outstanding products and services, reflecting our collective love of food, gardening, family time and a few of life's little luxuries.  Our silent auction would not be possible without the tremendous generosity of dozens of organizations and individuals.  
We sincerely thank and acknowledge the following organizations and individuals for their exceptional generosity:
We also wish to thank the following organizations and individuals for their contribution to our silent auction, recognizing that they enable us to offer a wonderful range of items, and ensuring that there is an enticing item for everyone!
Angelo's Garden Centre, Big Carrot Community Market, Cineplex Entertainment, Cornelia Mazgarean, LLB, JD, LLM, Fiorio Salon & Spa, Genuine Tea, Greenhouse Juice, Kupfert & Kim, Lee Valley (2018 & 2019 Donor), Longos: Weston & Rutherford Road Store, Lowes: Edgeley Boulevard Store, Mama Earth Organics (2018 & 2019 Donor), Mastermind Toys, Maple Leaf Sports and Entertainment, Greta Podleski, Tracy, Dana, Lori & Corky Pollan, Rocket Cycle, Royal Ontario Museum, Rooks to Cooks, Sky Zone, Staples: Colossus Store, Terra Greenhouses, Toronto Symphony Orchestra, Urban Harvest, and Whole Foods.
FAQs
What is included in the ticket price?
The ticket price includes food, alcoholic and non-alcoholic beverages, access to the Black Creek Community Farm site, live entertainment and on-site activities.
Can tickets be purchased on-site?
Guests are encouraged to purchase tickets in advance of the dinner as tickets are expected to sell out before September 12th!
Will there be food options for vegetarians and vegans?
There will be plenty of options on site for vegetarian and vegan guests.
Will there be gluten free food options?
There will be some gluten free options on site.
Is there parking on-site?
There is no parking at Black Creek Community Farm but guests are welcome to park at Black Creek Pioneer Village at no cost, and take a courtesy shuttle to the farm.
Lyft is our official rideshare partner! Enjoy $5 off your ride to and from the farm using code BCCFDINNER. The code can be downloaded here.
What are the directions via the TTC?
Black Creek Community Farm is located closest to the Jane and Steeles intersection. The nearest subway stop is Pioneer Village, and from there the 35A bus can be taken to Hullmar Drive, which is directly across the street from the farm. Please exercise caution when crossing the street and only do so at designated intersections. Plan your trip here!
What are the hours of Dinner at the Farm?
Dinner at the Farm takes place from 6:00pm – 9:00pm.
What musical entertainment will be at the dinner?
Dinner at the Farm welcomes SteelRiver Duo, providing a live musical experience featuring Lauren Roy's soulful vocals and William Mukuna's funky guitar style. SteelRiver is known to bring a fully interactive show, a musical blend that suits everyone's tastes.
Where do the funds from ticket sales go?
Proceeds help BCCF provide fresh, affordable produce and high quality programming to the community.
What is the plan in case of inclement weather?
Dinner at the Farm will take place rain or shine! If rain is in the forecast, we encourage guests to dress accordingly and bring umbrellas. Chefs and beverage vendors will be housed under tents to ensure there is no disruption to food and beverage service.
Will there be restrooms on site?
There will be portable restrooms on site for guests.
What should I wear to Dinner at the Farm?
As the dinner is taking place on the farm with some uneven terrain, guests are encouraged to wear comfortable foot wear and dress in a comfortable manner for a fun evening!
Will there be seating at the dinner?
The evening is designed as a roaming dinner where guests are encouraged to move through the farm, visiting food and beverage vendors at various locations. There will be some seating on site in the form of picnic tables and hay bales, but no formal seating.
Will I be able to leave and return during the duration of the event?
You are welcome to leave and return during the event, you will be required to check in at the welcome booth each time you enter the site.
Are children permitted to attend Dinner at the Farm?
Dinner at the Farm is a 19+ event.