Thank you for participating in our First Take-home Dinner! We sincerely appreciate your commitment to food justice and support to our farm to produce sustainable agriculture in 2021. 
Traditionally, during the end of the year, we hold our Annual Dinner at the Farm – a celebration on site with  festive entertainment which is our opportunity to thank all of you for our accomplishments over the year. As a result of the pandemic, we had to cancel our Annual Dinner which led us to pivot and consider this Take-home Dinner to support local chefs being impacted, contribute to our farm's fundraising efforts and connect with supporters like you.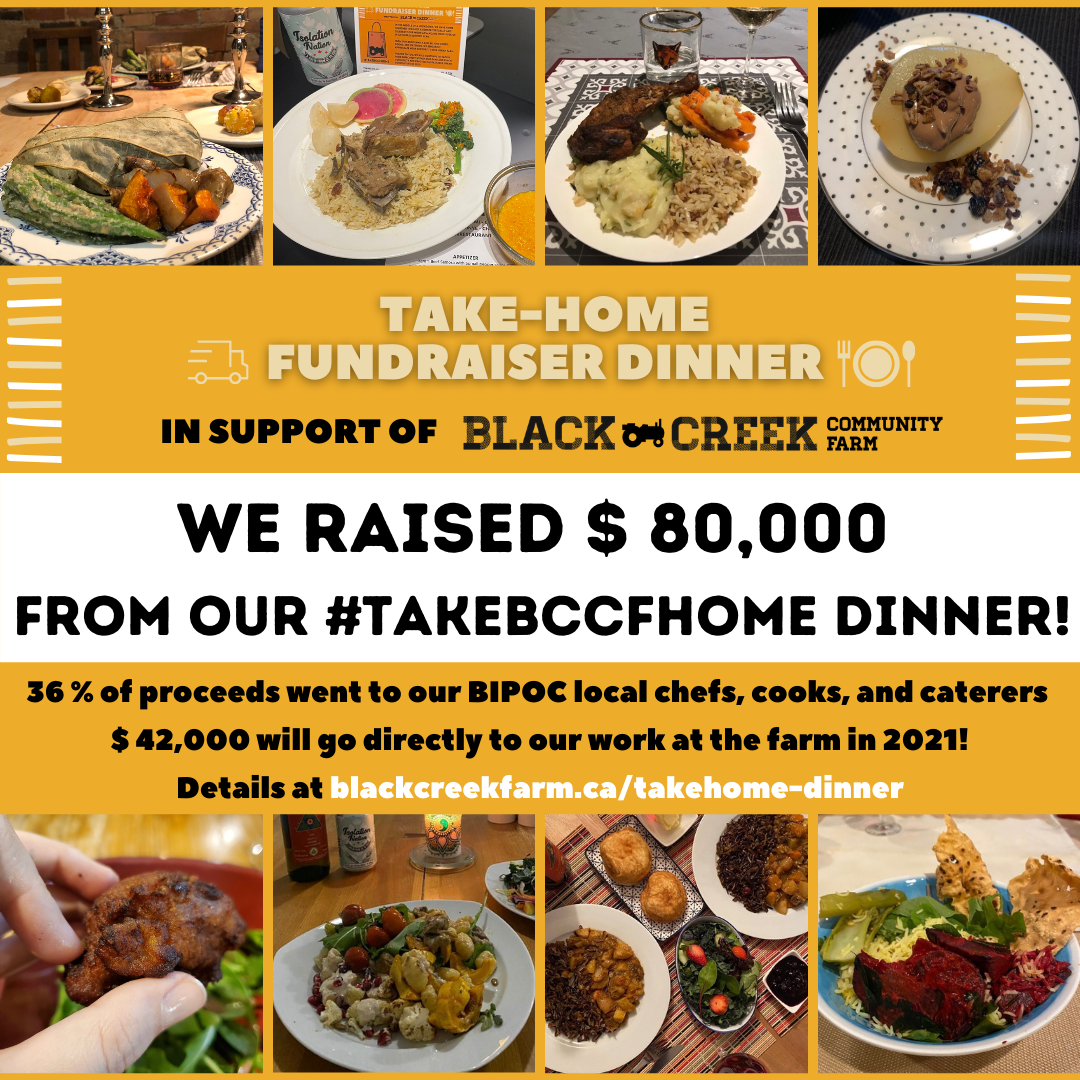 We raised $ 80 000 in partnership with our local BIPOC chefs, cooks, and caterers. As a response to the hardship from the pandemic, 36 % of the total amount raised went directly to our chefs, cooks, and caterers. In total, $ 42 000 will go directly to our farm and support our farm production and community programming efforts in 2021. 
We are pleased to have shared over 300 meals that were delivered to Jane and Finch residents who enjoyed the multi-course meal with all of us. We prioritized residents who are currently part of our Emergency Food Box program by contacting folks who were available to receive the meals on Friday evening. If you were unable to join us for the dinner, your meals were also redistributed back within the community. 
As this was our first time organizing an event of this scale, we would like to receive your feedback about what you enjoyed about the design of this event and how we may improve for a future version. Over the weekend, we have received great feedback about our efforts to make this event accessible during the lockdown. Additionally, we understand that improvements are necessary to making the event as smooth as possible for you. 
We would greatly appreciate if you took 5-10 minutes completing our survey here 
Thanks from our BCCF Family and our team of chefs, cooks, and caterers. 
Full tax receipts will be issued for community tickets by mid January – early February. Partial tax receipts will also be available for purchased meal tickets.
We wish you a safe and enjoyable holiday beak. We look forward to seeing you at the farm in 2021!
Our chefs, cooks, and caterers!
Thanks to our amazing line-up of chefs, cooks, and caterers who participated in our first #TakeBCCFHome Dinner:
Chef Adrienne Panis, Kitchen Ventures
Chef Angela Toussaint, First Fruits Catering
Chef Bashir Munye
Candace Esquimaux, Candace Catering
Chef Evis Chirowamhang, Mnandi Pies
Chef Joshna Maharaj
Chef Kwame Afriyie-Nsafoah
Chef Mahamed Elmi, Istar Restaurant
Chef Suzanne Barr
Vanessa Ling Yu, Director caterToronto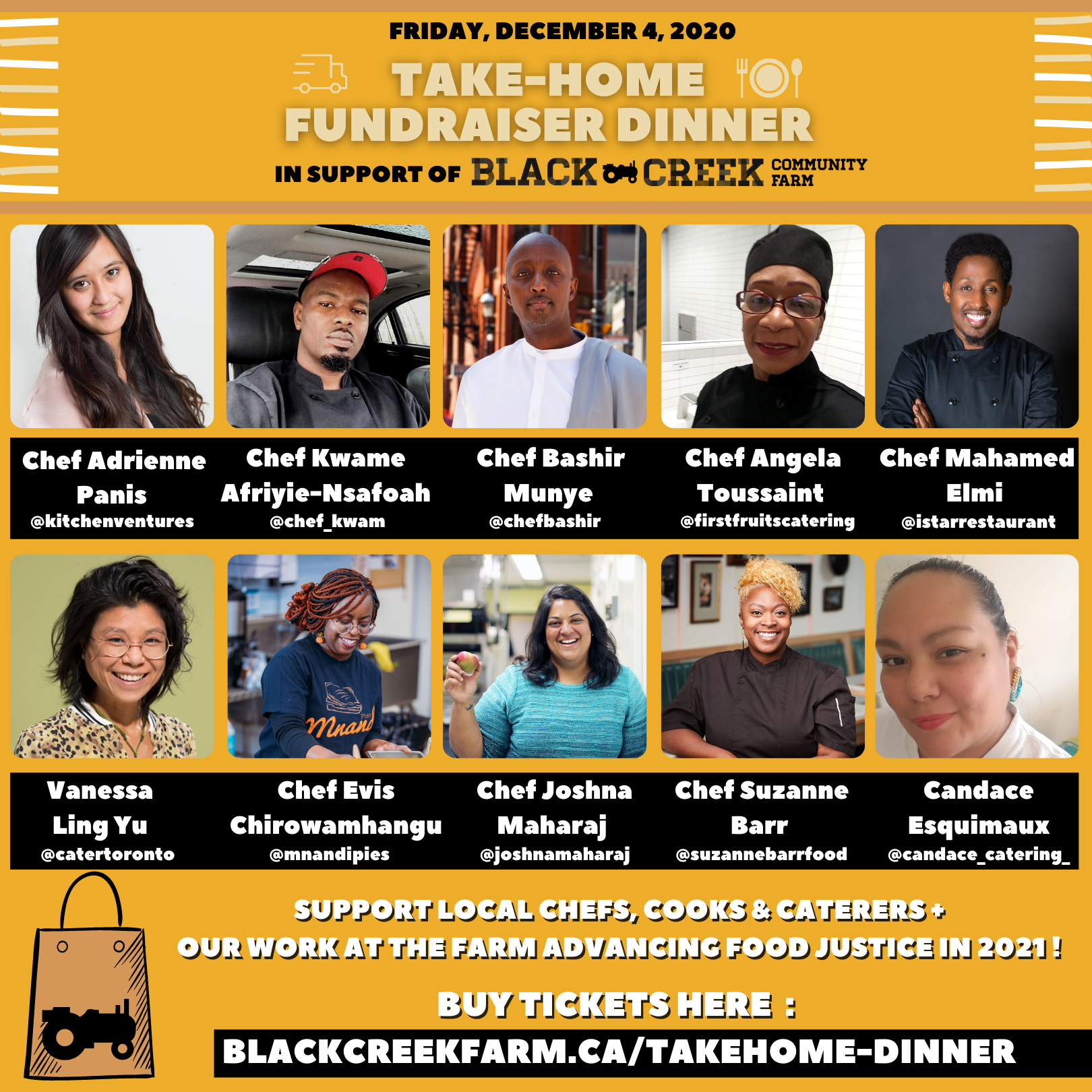 Thanks to our sponsors and partners!