BCCF recognizes the enormous impact that COVID-19 has on our community. We are calling on all levels of government to provide adequate resources to families, to cover for childcare, lost wages, any financial ramifications, and adequate support for people facing homelessness and/or food insecurity. We started a campaign for emergency food boxes, and had such high-demand in our community and in Toronto. Thousands of applications and thousands of emergency food boxes have been, and continue to be delivered to those in need. We are grateful to all those who have supported financially and as volunteers.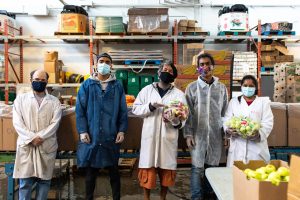 We are currently experiencing a shortage of funds to operate the program so if you could please consider donating so that we can continue this important work, and continue to uphold the farm's mandate. Tax receipts are available.
If you have relocated, please fill out this form.
If you wish to cancel subscription, please fill out this form.
Updated Stats – August 2021: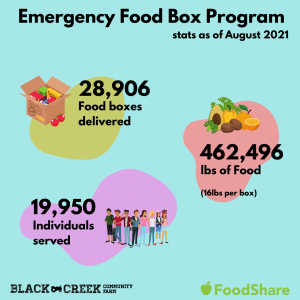 Thank you to the support of all the gracious funders, donors and all the individuals and organizations who have supported the program thus far.
For more information:
Please contact info@blackcreekfarm.ca
Images taken by Britney Townsend