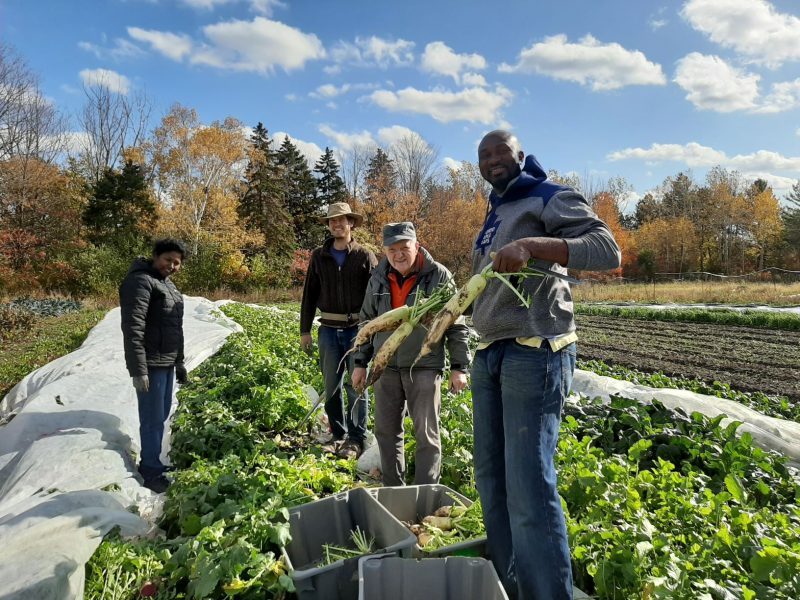 Know Your Farmers, Know Your Food
We are a Toronto farm park and market garden accessible by public transit! Come visit our fields, enjoy the breeze under our maple and apple trees, and learn how food is grown. 
Global Flavours, Locally Grown
Purple carrots! Candy-cane beets! Callaloo and gai lan! We grow over 40 different vegetables and over 100 varieties. We grow popular Western varieties, as well as international crops and varieties that reflect BCCF's diverse community.
Organic, Seasonal & Fresh
We are an Eco-Cert certified organic farm.  We practice growing methods that build soil fertility, nurture soil life, preserve biodiversity, and allow us to manage pests and diseases without pesticides. We harvest multiple times each week, so you get the freshest produce from our fields, within 24 to 48 hours from the time of harvest. 
Support Community Values
By buying our produce, you are supporting more than just our market garden and its farmers – you are also supporting BCCF's various community programs. Your produce purchases help to: 
Preserve 8 acres of unique urban green space. The BCCF site hosts a diversity of animals, birds, and insects, and it is an educational and therapeutic space for its visitors and community residents. 

Support a farm that is guided by food security and food justice principles.

Fund our community food programs for people of all ages, backgrounds, and abilities.