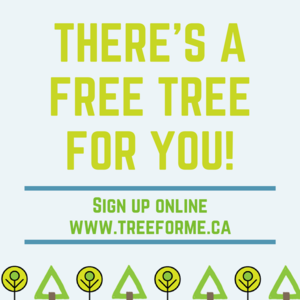 Event details
Wednesday | May 12, 2018
6:00 pm - 9:00 pm
The Tree for Me program matches people in Toronto with native trees. The trees are provided at no cost to people who sign up and then attend a tree planting and tree care workshop like the one we are hosting at the farm on May 12!
No space? No problem! Adopt a tree and plant it at BCCF.  Space is limited, so be sure to sign up! Adopt-A-Tree sign-up form.
Have your own place to plant? Online registration is now closed. Did you miss the registration deadline? No worries! we have a few extra trees of the following species:
– Serviceberries
– Red Maple
– Red Oak
– White Cedar
– Hackberry
Please email Marina for availability. 
Visit treeforme.ca to learn more about the program and to match yourself with the right tree.
Email Marina for more information.