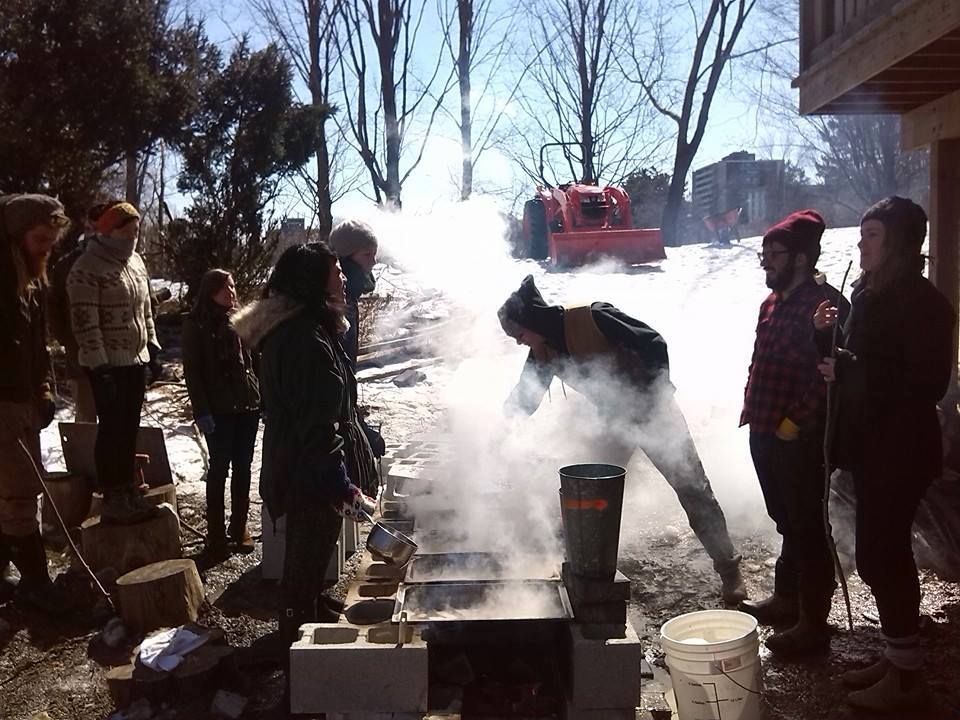 Event details
Thursday | March 19, 2016
2:00 pm - 6:00 pm
4929 Jane St.
Come learn the basics of maple syrup production! We'll start with a forest walk to learn to identify maple trees by their twigs and bark, check out how sap is collected, and then gather around the fire for a demo of the syrup boiling process. End your visit with a plate of pancakes with maple syrup, and a cup of hot cocoa ($10).
For more information or to register, contact blackcreek@everdale.org or call 416.393.6381.