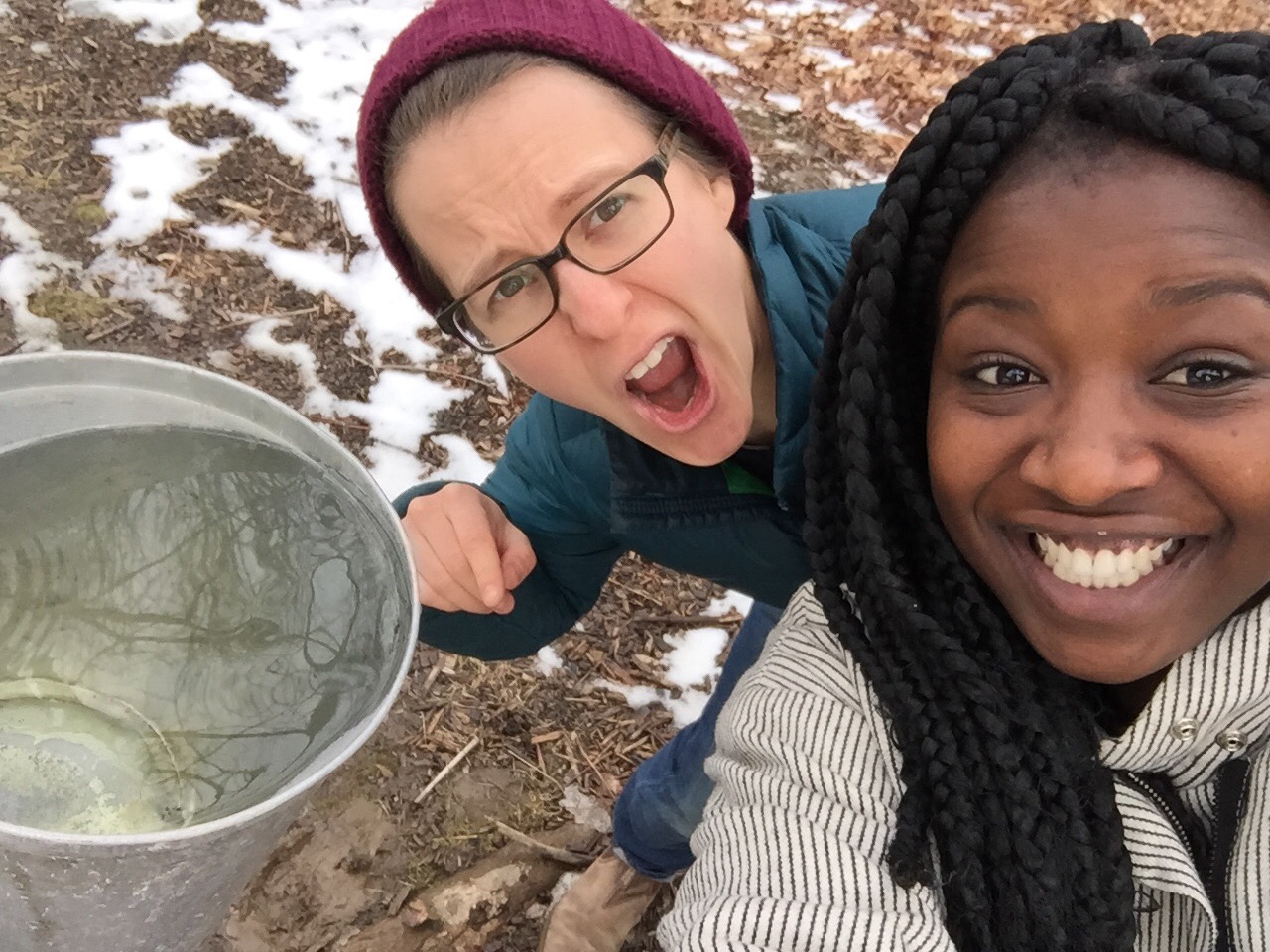 Event details
Wednesday | March 24, 2018
3:00 pm - 6:00 pm
Bring the whole family to learn how maple sap is turned into sweet, delicious syrup! Gather 'round the fire to see for a syrup boiling demo, and enjoy a plateful of pancakes smothered in maple syrup with a hot cup of coffee or tea brewed with maple sap.
Event is FREE. RSVP here.
Here's how our day will look:
• Once you arrive, meet us at our registration table and we will show you the way;
• Pancakes (ingredients generously donated by Griffith Foods), coffee and tea will all be sold for $2 each and served from 10am to 12pm or while supplies last;
• The fire will be roaring all event long with maple sap boiling down to syrup – gather 'round, warm up and taste samples!
• Learn how to ID Sugar Maple and how to tap maple trees at our educational tables kindly supported by our partner TRCA (Toronto Region Conservation Authority);
• We'll have colouring materials at our kids  table;
• Join one of our tours (10:30am or 12pm) around the farm and learn more about the site and programs;
• Support BCCF by buying our products or making a donation!
ATTENTION! OUR PARKING SPACES ARE VERY LIMITED!
Please plan to use TTC or carpool. Black Creek Community Farm is at a walking distance (15 minutes walk) from the new Pioneer Village TTC station (you can also take the 35 or 195 from Pioneer Village station to Jane & Steeles).
BCCF is located a few metres south from the Ssoutheastern corner of Jane & Steeles intersection. The address is 4929 Jane St.
We need volunteers to make the day a success!
Please click here to find out how you can get involved. Volunteers will receive free food and drink tickets.