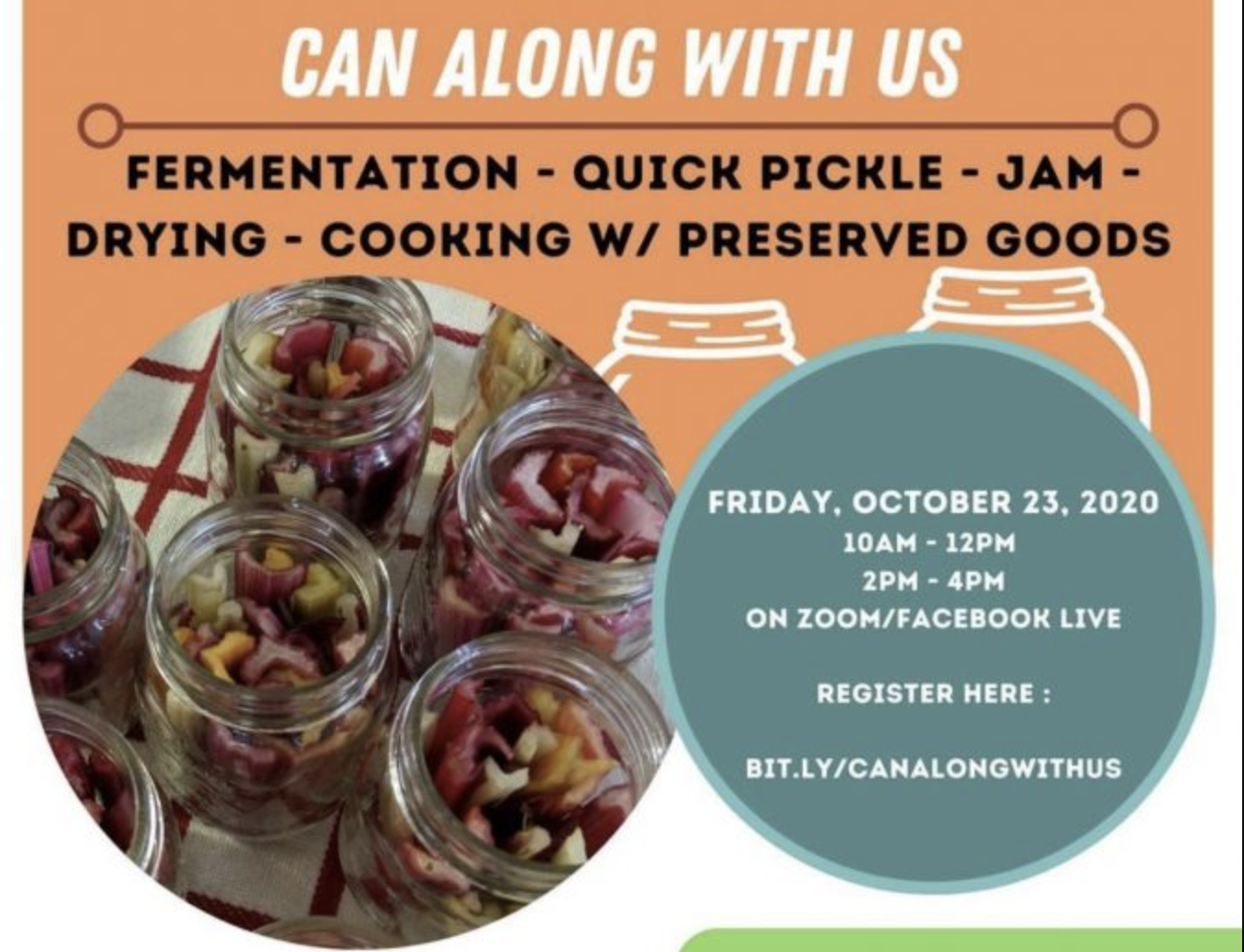 In celebration of @wastereductionweek, the Urban Harvest team is partnering with @urbanharvestrexdale to host a day's community virtual gathering. Can along with us and learn some food preservation skills!
The #UrbanHarvest program at Black Creek Community Farm is a partnership between City of Toronto Solid Waste and Community Reduce Reuse Programs. We work to reduce food waste and build resilient food practices.
This workshop took place on October 23rd, 2020 from 2-4pm ET.
During this session, you will learn how to dehydrate your harvest, make sauerkraut and kvass, and lastly make some delicious meals with your preserved goods. Learn how to make your own spice rubs, a cocktail featuring aquafaba and beet juice, and so much more, with our community leaders: Dehydrate your Harvest with Mildred; Intro to Fermentation- Sauerkraut and Kvass with Daniel; Making a Meal with your Preserved Goods with Adrienne
#WasteReductionWeek #ReduceReuseTO #CityofTO #urbanharvest #foodjustice #recipe #tepache
#fermentation #BlackCreekFarm #HomeCooking  #reducefoodwaste #MealPrep #cooking  #videos #foodies #foodlovers #foodblogger #foodlover #stay_at_home #stay_home #stayhome
#FoodJustice #BlackCreek #JaneFinch #quarantinelife #quarantinecooking