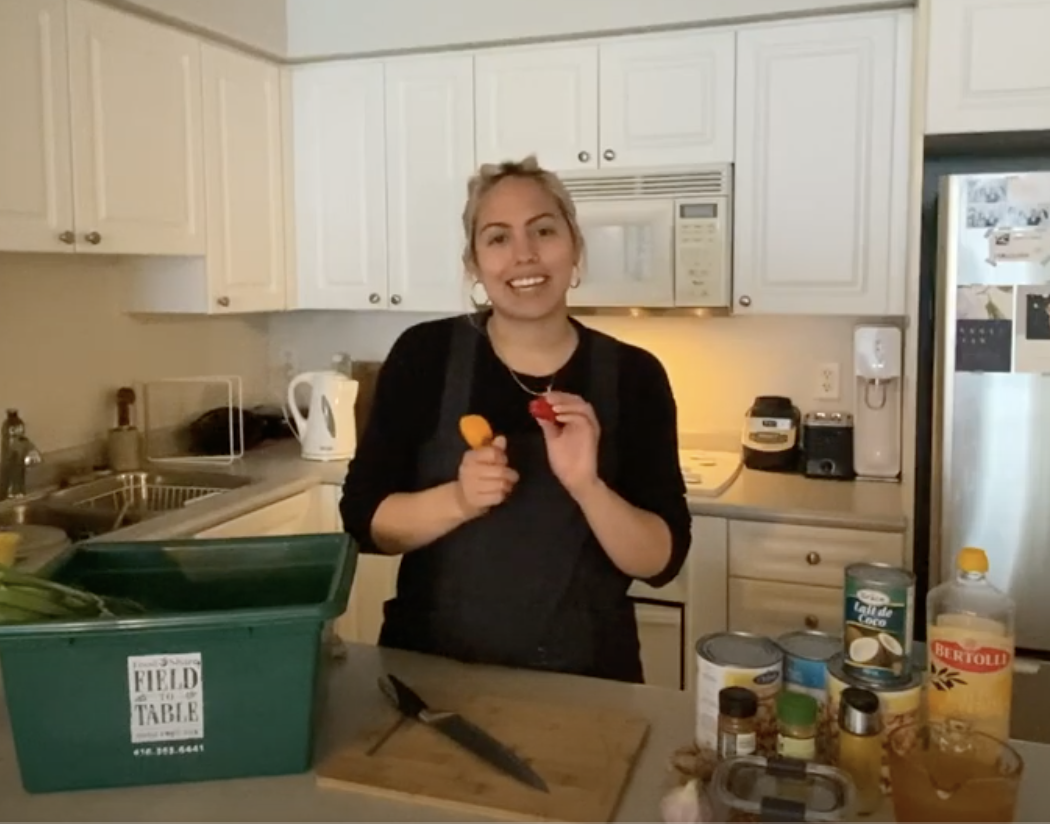 These series of cooking and preservation workshops are focused on: cooking on a budget, using pantry items, what you have in the fridge, batch cooking, using vegetables from your garden, what is in season, cultural dishes and meals you can cook (now during the quarantine) and anytime! This is brought to you by The Urban Harvest Program – a collaborative project between Black Creek Community Farm and the City of Toronto, supported by FoodShare, to help reduce food waste through surplus produce redistribution and cooking and preservation workshops. You can learn more about Urban Harvest and other community programs supported by the City of Toronto through Community Reduce & Reuse Programs. Our workshops are normally held in person at four community kitchen sites in the Jane and Finch neighborhood, but due to current physical distancing measures, we are hosting them online! #BlackCreekFarm #BlackCreekCommunityFarm #UrbanHarvest #Cooking #Preservation
This workshop took place on Wednesday, May 13th, 2020, at 2pm EST.
Register for the upcoming Urban Harvest Cooking & Preservation Workshops here: https://forms.gle/qKkPM7MxyBqw2am97 You need to register to get the Zoom details! Looking forward to continuing to learn and share resources with you all!
#BlackCreekFarm #HomeCooking #reducefoodwaste #MealPrep #cooking #videos #foodies #foodlovers #foodblogger #foodlover #stay_at_home #stay_home #stayhome #FoodJustice #BlackCreek #JaneFinch #quarantinelife #quarantinecooking #BlackCreekCommunityFarm #UrbanHarvest #Cooking #Preservation