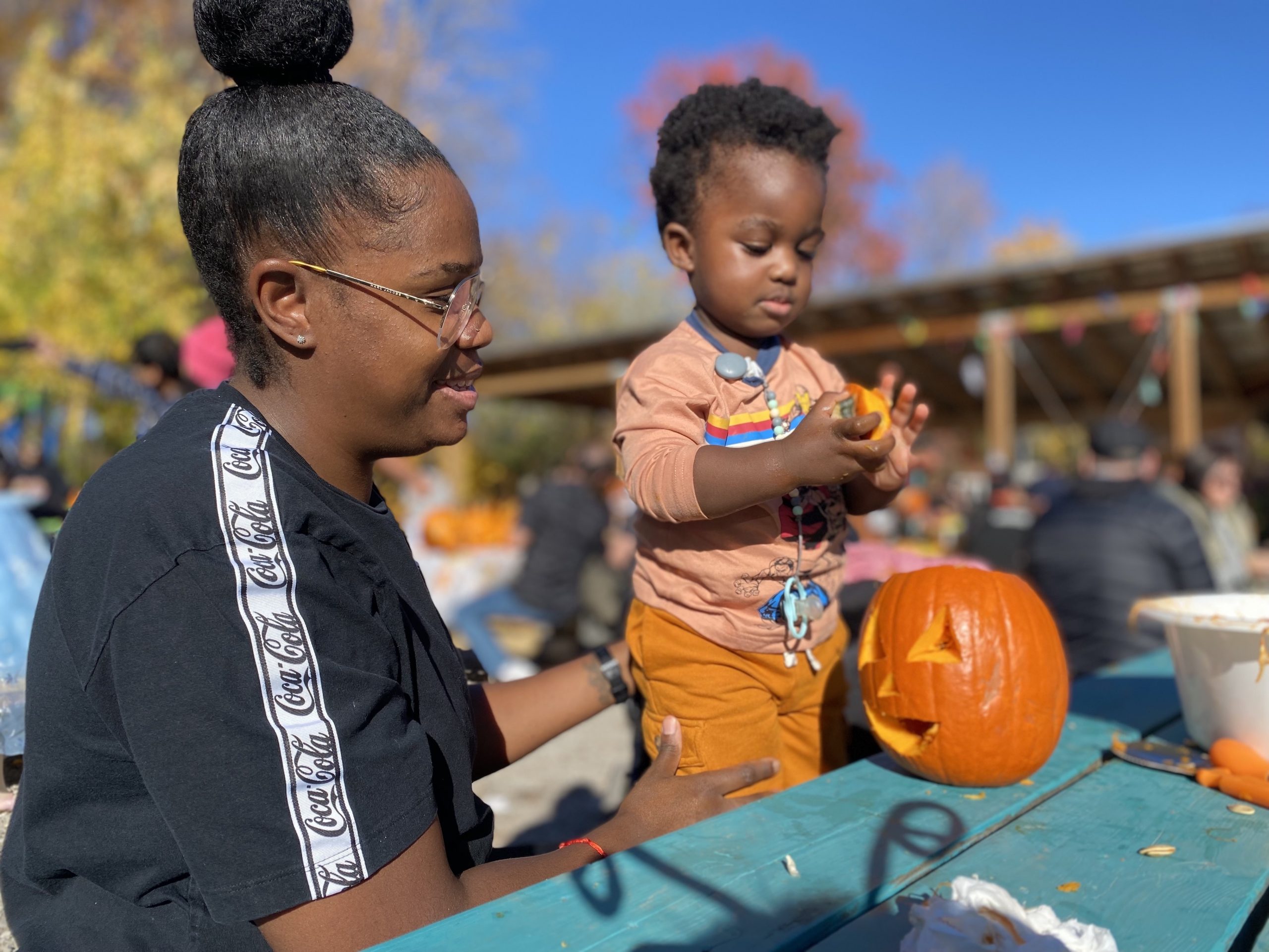 Your soil and the environment are in for a great treat when you compost your Halloween Pumpkins and Fall Harvest Food Scraps!
Whether you are using your green bin or backyard compost bin recycle organic waste, this helps reduce greenhouse gas emissions and diverts food waste from our local landfill. Give your fall harvest food scraps like your pumpkins and squashes a great after-life, while creating healthier soil, helping to clean our water, and supporting the growth of more nutritious local food. 
Not sure where to start?
Here are a few easy things you can do: 
Remove any stickers wax, paint, or candles from the pumpkin, as they can contaminate the compost.

Use your green bin or use a composting system in your backyard like a tumbler

Dig a hole, fill it with the food scraps, and cover it with soil, leaves, mulch, and/or other brown material

Donate your pumpkins to a local farm or community garden that accepts them.
To speed up your backyard composting experience
Smash or cut the pumpkin into smaller pieces, as this will help it decompose faster and more evenly.

cover the pumpkin pieces with loose leaves or other brown materials, such as straw, cardboard, or paper. This will balance the moisture and carbon levels in the compost and prevent odors and pests.
From there, let nature do its magic. The pumpkin will gradually break down into humus, a dark and crumbly substance that enriches the soil. This can take anywhere from a few weeks to a few months, depending on the weather and the size of the pumpkin pieces.
Composting your pumpkins after Halloween, squashes, and other fall harvest scraps is a great way to give back to the earth and be kinder to our environment through healthier soil and richer biodiversity.