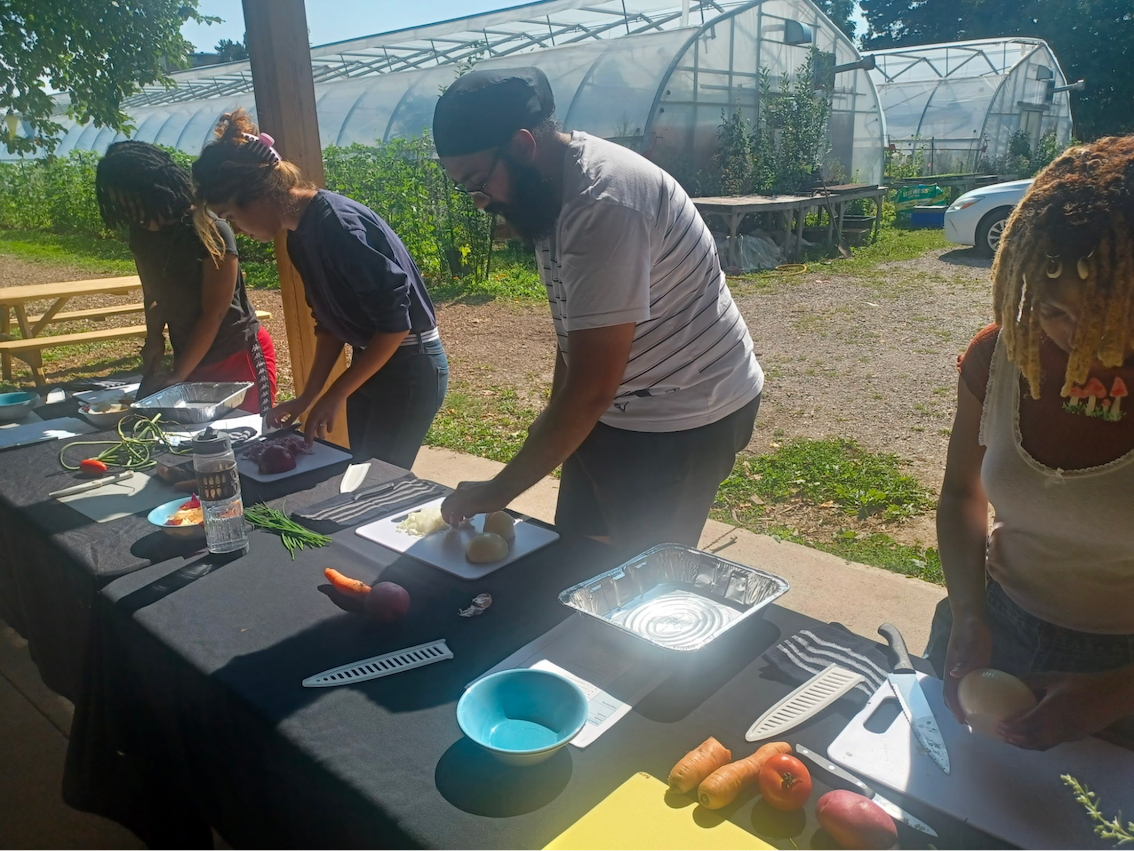 We're thrilled to announce that our Youth Program is back and open for fall registrations! If you're aged between 15 and 29 and looking for a unique and engaging experience, join us every Saturday from 10:00 AM to 1:00 PM at the BlackCreek Community Farm.
Youth Program Details:
Dates: Every Saturday

Time: 10:00 AM to 1:00 PM

Location: Black Creek Community Farm
Our Youth Program offers an incredible opportunity for young adults to immerse themselves in the world of urban farming, sustainable agriculture, and culinary adventures. It's a space where you can learn, grow, and connect with like-minded individuals who share your passion for the environment.
RC Suggestion: put the rest on the blog with a button, but include Registration as a button.
Click here for Highlights from Recent Workshops:
Mushroom Marvels: In one of our recent workshops, participants were introduced to the fascinating realm of mushroom cultivation. They received a comprehensive explanation of the entire process, from spore to harvest, and worked together to create mushroom beds. It's been heartwarming to see many of our participants express a continued interest in growing mushrooms, even through the changing seasons, and learning how to cultivate them indoors at home.
Knife Skills and Culinary Creativity: Another standout workshop featured our talented Chef Bashir, who led participants in a knife skills program. Young chefs honed their knife skills while chopping a variety of vegetables, sharing their culinary knowledge along the way. After all the chopping, we whipped up a delicious lentil soup that left everyone craving for more.
Upcoming Workshops:
We have an exciting lineup of workshops in store for the fall season, including:
Seed Saving

: Learn the art of preserving seeds for future planting and seed diversity conservation.

Balm Making

: Discover how to craft your own soothing and aromatic balms using farm-fresh ingredients.

Recipe Creation

: Unleash your inner chef and create your own unique farm-to-table recipes.
Don't miss out on the chance to be part of this enriching experience. Register now for our fall Youth Program and embark on a journey of growth, learning, and community. We can't wait to see you at the Black Creek Community Farm! 
https://docs.google.com/forms/d/e/1FAIpQLSc9RDldn6Ea3AXRirx8CcjI4kyAptipCH6QFkUQBt_6XEX7uQ/viewform