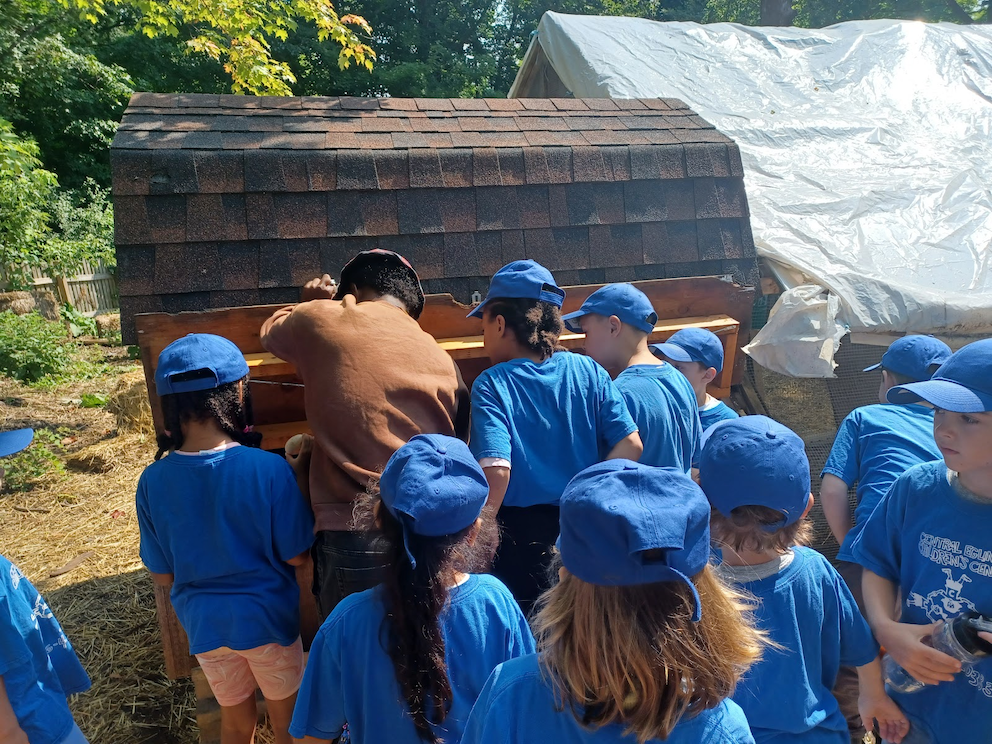 This month, we'd like to share some heartwarming stories and experiences from our children's program. It's been an absolute joy to witness the curiosity and enthusiasm of young minds as they explore the farm-to-table process, gain a deeper understanding of plants, and connect with the farm chickens. 
A Colorful Tomato Revelation:
At the beginning of the program, our young participants often express their curiosity about how food grows and the fascinating journey from farm to table. One child's discovery of the diverse colors of tomatoes was particularly memorable. By the end of the workshop, we introduced the class to an array of cherry tomatoes in different sizes and hues. The children were captivated by the variety and meticulously lined up the tomatoes, exploring their unique characteristics before savoring their deliciousness. It's amazing how the farm can transform perceptions of everyday vegetables!
Feathered and Buzzing Friends:
Our farm wouldn't be complete without our feathered friends in the chicken coop and the buzzing bees. During our workshops, children enjoy getting up close and personal with the chickens, often taking photos and even giving them unique names. They also express a keen interest in keeping chickens at home and improving their composting skills. It's heartwarming to see their dedication to sustainable practices.
 Herb Enthusiasts:
One of the most delightful aspects of our program is witnessing the children's willingness to try fresh herbs and edible plants right from the farm. Their excitement often leads to requests for more. We had one young enthusiast who took a liking to sorrel leaves during a visit. He collected a handful and added them to his lunchbox, savoring them as part of his meal. Other children have inquired about growing these herbs at home, indoors or in various settings, showing a keen interest in growing their own food. 
As we continue to nurture the next generation of urban farmers and environmentally conscious individuals, we are inspired by the inquisitiveness, creativity, and passion of these young minds. We look forward to more exciting discoveries and adventures on the farm as we sow the seeds of knowledge and stewardship together.
Now that school is starting back up, if you are interested in having your kids experience all that farm school has to offer, you can book a field trip with us through our bookings page: 
Farm School Booking Request