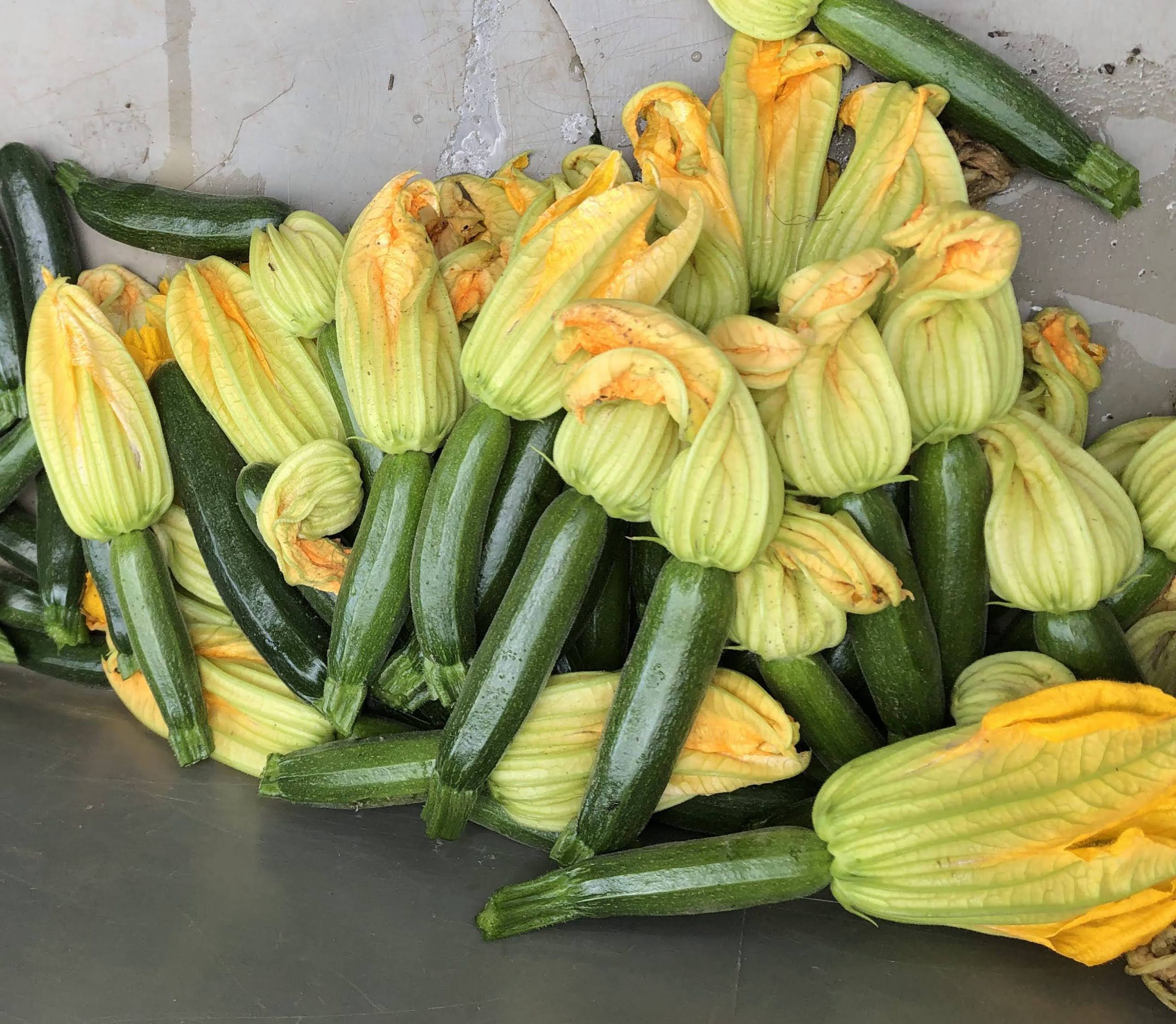 Article by Zahra Moses, BCCF summer staff through the Black Student Summer Leadership Program.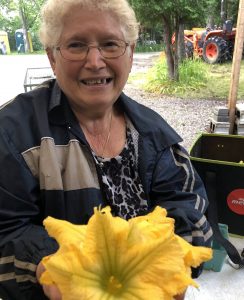 Flowers can be very tricky when it comes to cooking. Which ones do you pick? How do you prepare them? How do you cook them? It seems like Rosa, from the Black Creek community, has it all figured out. The key? Zucchini flowers, from our very own garden, cooked in a blooming delicious vegetable patty.
Rosa's Recipe: 
Get fresh zucchini. Grind it with a cheese grinder/grater

Collect the flowers, clean them, wash them, put them in a tablecloth and let them dry.

Grind/grate potatoes, add them in.

Grind/grate carrots, add them in.

Chop up the flowers, add them in.

Add your favourite seasonings. (Rosa makes her own!)

She uses celery seasoning, black pepper, and fresh garlic

Add cheese (preferably mozzarella)

Add the batter, which is similar to pancake batter, but a bit more doughy

Just flour and water. Stir gently, then fry your patties!

Salt after frying
How to prepare the special ingredient:
The right zucchini flower for cooking is the male zucchini flower, the one that doesn't produce fruit (otherwise you're ruining your crop!). The female will be at the bottom, with the zucchini, while the males will stand tall away from the fruit. The males also have a stamen, a slender stalk in the centre of the flower that produces pollen. The more you pick, the more are produced. It's important to leave the females alone because they produce. How to wash and dry:
Wash the flowers

Put them in between cloths to let them dry (Rosa stacks the flowers with cloths in between)

If you need to preserve the flowers, you can layer them in a ziploc bag, with paper towel in between. Remove the air, and freeze.
Rosa picks the zucchini flowers from her garden and Black CreekCommunity Farm, and distributes the patties to her friends. She brings them with her homemade sauce, a hot commodity in the area. Last year she made 100 jars! She brought some patties over to the farm that were very quickly snatched up! Rosa says making patties may seem like a lot of work, but she enjoys it. It goes to waste otherwise, she says. 
At Black Creek Community Farm, we greatly appreciate efforts to reduce food waste especially when it comes to using every part of a plant, and even more so when it culminates in a delicious lunch!