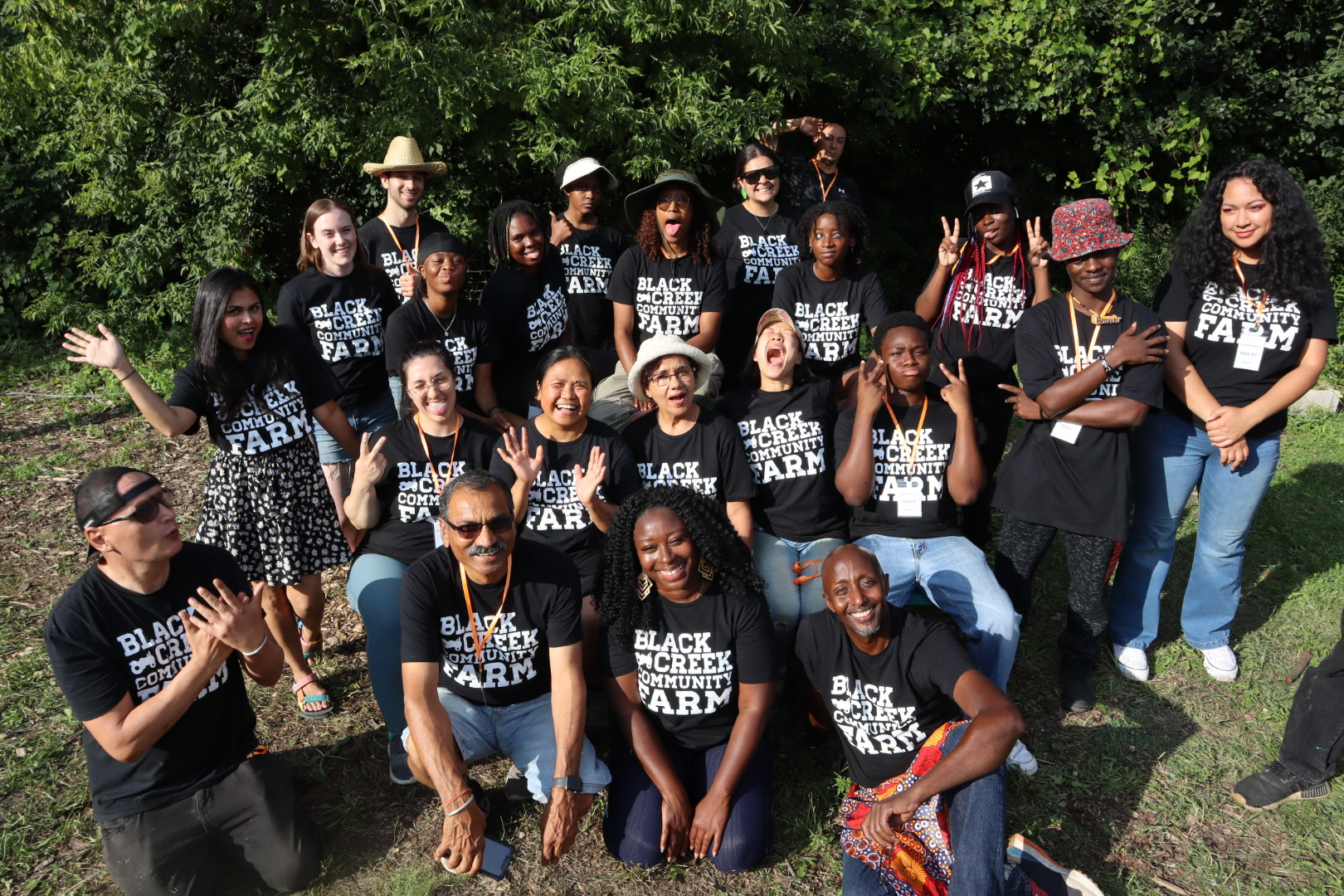 Late last month, Black Creek Community Farm hosted our 11th Annual Farm Festival, and what a day it turned out to be! The community came together for a day out at the farm to support local businesses, food vendors, crafts, activities, live performances, and, of course, free ice cream!
The turnout for this year's festival was awe-inspiring, with over 730 attendees making it one of the biggest gatherings in our festival's history. It was a heartwarming sight to see so many people coming out to support and celebrate our community.
The festival grounds were bustling with activities as people explored various booths and vendors. Local businesses showcased their products and free services, allowing festival goers to discover the incredible offerings right in their backyard. Families, friends, and neighbours all gathered at the picturesque farm location, creating a warm and joyful atmosphere from the get-go.
As organizers of the Farm Festival, we were truly delighted by the overwhelming support from the community. From all of us who worked tirelessly behind the scenes, we extend our heartfelt thanks to everyone who made this event possible, including volunteers, sponsors, vendors, performers, and, most importantly, our amazing community. The event's success would not have been possible without the enthusiasm and participation of each and every person who attended. Your presence and support made this 11th Annual Farm Festival a truly memorable and unforgettable day.
We look forward to seeing you all again next year for an even bigger and better Farm Festival!
To view photos from the Farm Festival click here.
Thank you to our Supporters/Vendors:
Talented community members, Janice, Susan, Jigna, Lindz, Marie and the many other amazing chicken quilting volunteers
Sweet Grass Roots Collective, Chevanne, Jigna Fadia, QB Snax, Supreme Clientele, Yankey Goddess, Community School of Music, Children's Creative Villiage, Culture Link Bike Hub, Da Endz Restaurant, Hummingbird Patty Shop, Mamey Tamales, Classic Juice Co, House of Tigernut,  GN Fashion & Accessories and Conquest Steel
Toronto-based comedian and Youtuber Marlon Palmer. Music spanning the musical genres of R&B, Soul, and Hip Hop, by J Rebel along with a stellar lineup of not-to-be-missed performances by Kibra, Dynesti, Dolothegifted, Tara Lord, Chantelle, and Grace H
Did you enjoy the festival?
Please take a moment to share your feedback and complete the survey, so we can make next year's event even more enjoyable for you and the community. Your input matters to us!