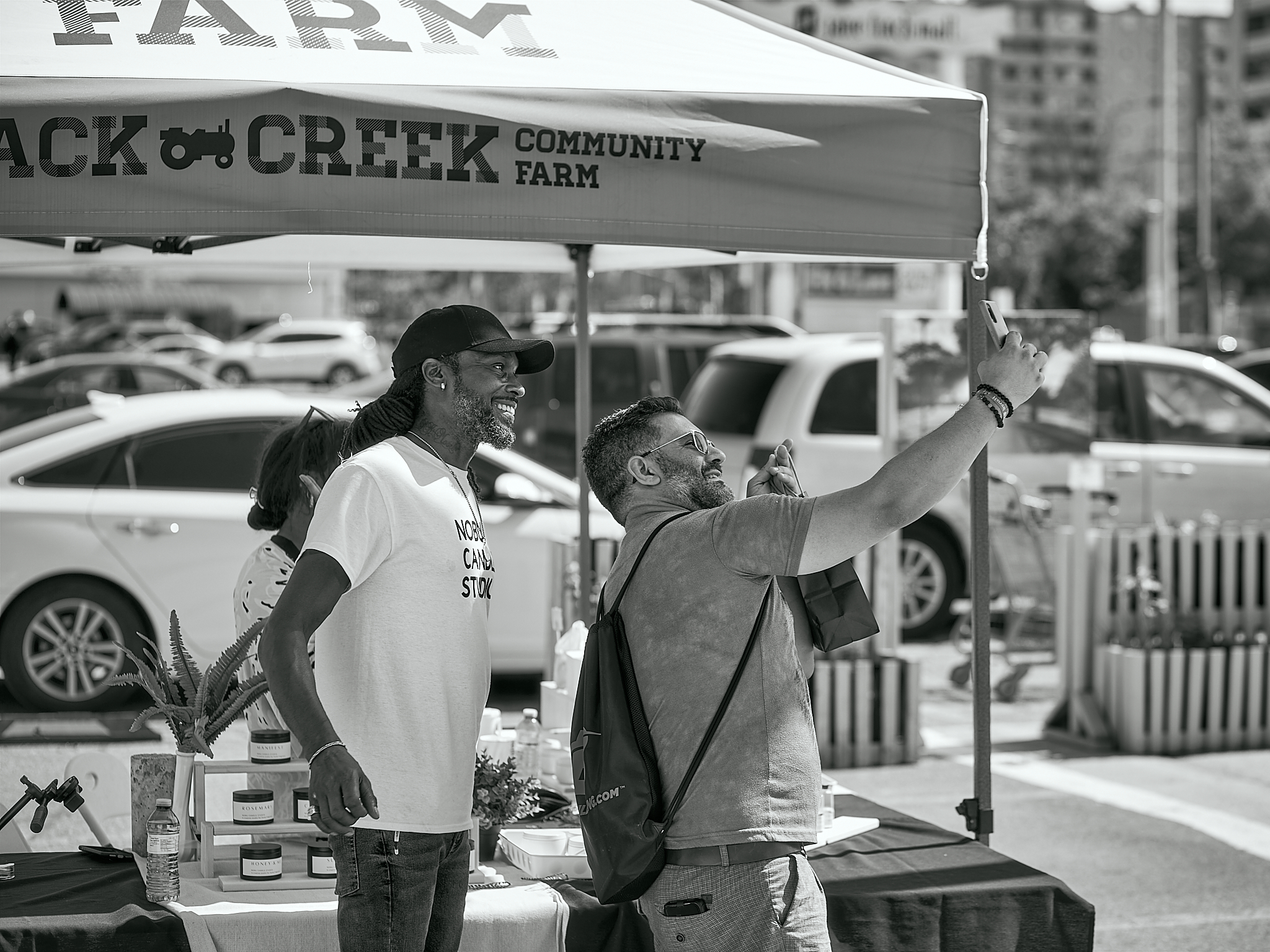 Featured photo is of Nobu Candles and one of their fans at one of our Pop-Up Markets in 2022. Photo by Terryl Knox. 
Our market garden garners its greatest support from its Harvest Share CSA membership.
We'll also be at markets and events around the city to vend our organic produce grown at Black Creek Community Farm.
We are going to Deeply Rooted Market for 2 more Sundays on June 11 and June 18; We are going to the Regal Heights BIA Recycling Event on June 24. We are going back to Deeply Rooted September 3 and 10, and then we are going to Withrow Farmers Market on September 23, September 30, October 7, October 14. Please come and say hi to us if you are in the area! 
We are also organizing Farm Stands in the Jane/Finch area, where there is huge demand for affordable, fresh produce, but few farmers markets.
Black Creek Community Farm Stands near Jane/Finch:
Starting end of June (likely around June 22): Thursdays 2-7 @ 4929 Jane St
July – August: Saturdays 12-2 @ 15 Tobermory Dr.
As we enter the farmers market/farm stand season, here's a throwback to some of our market events last year.
See Instagram photos
here.
In 2022, our Pop-up markets were guided by the Black Food Sovereignty funding we received from the City of Toronto to run markets that highlighted Black-led food & beverage vendors. This involved bringing Black vendors to our Thursday Farm Stand, and organizing pop-up markets at Corner Commons, the public design space at Jane-Finch Mall.