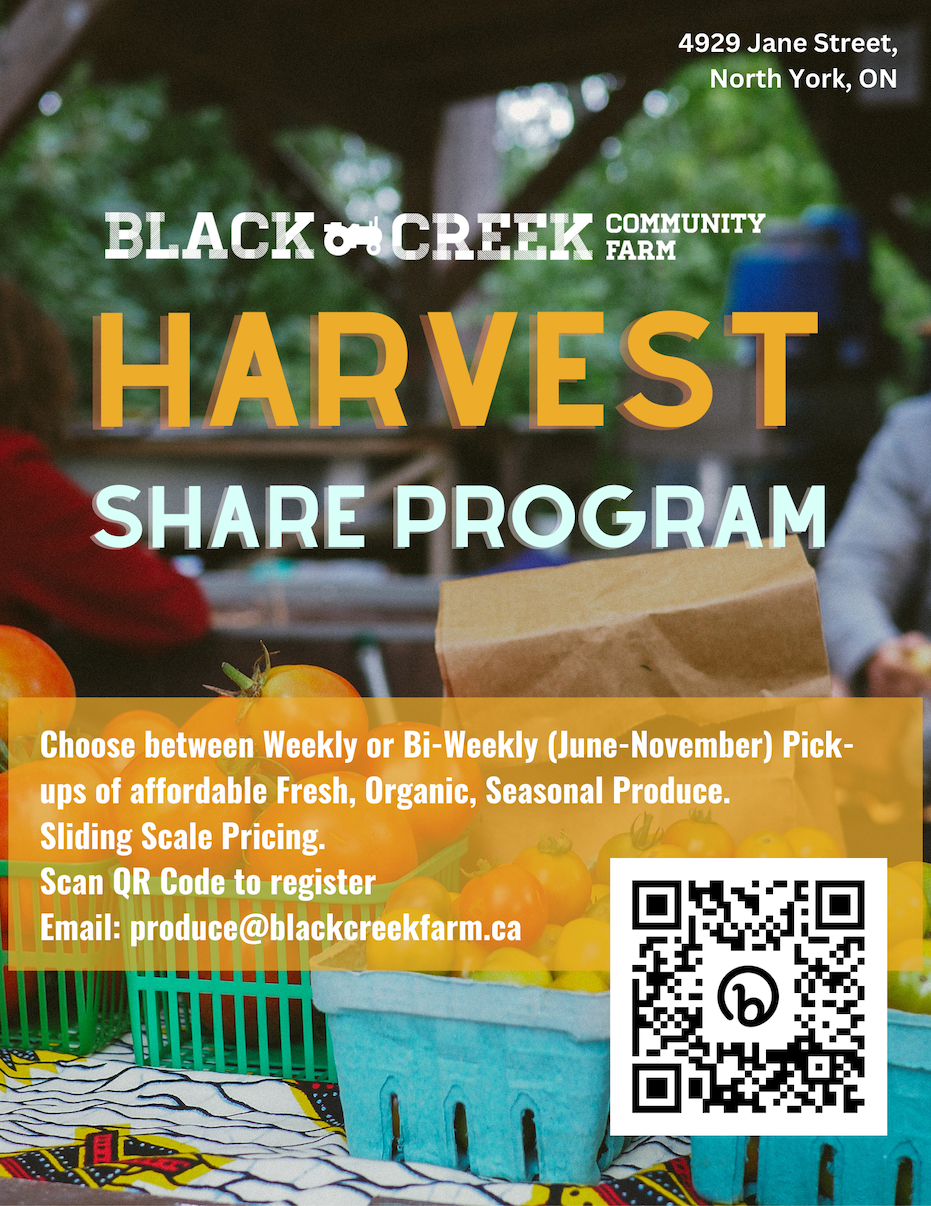 We do sell to the general public – you don't need to be a member to buy from us! 
Harvest Share Membership:
Being a Harvest Share member really helps our farm, as it is a commitment from the member to purchase vegetables from us over the whole season, and helps us have steady, predictable financial support.
Registration is open now!

 
We offer sliding scale prices (ranging from $20 to $34/week), and accept payments in 1 or 2 instalments to help keep the membership a bit more affordable,
We also understand not everyone can make the financial commitment to support the farm as a Harvest Share member. No problem!
Purchasing organic vegetables and seedlings from us as a non-member: 
March to June:

 

Online store. Orders can be placed until Thursday at 12noon, and picked up at the farm (4929 Jane Street) or in East Toronto (Greenwood & Danforth) Fridays from 2-8pm and Saturdays from 9-2pm.

May:

 Seedling Sale, every Saturday at Black Creek Community Farm. Pre-order through our online store for the widest choices and most efficient pickup process. Join our newsletter or follow us on social media to be notified of when seedling preorders are opening.

June to November:

 

Thursday Farm Stand, every Thursday 2-7pm, at Black Creek Community Farm, 4929 Jane Street.

July to August:

 

Pop-Up Farm Stand, every Saturday, location TBD, somewhere in the Jane/Finch neighbhourhood. Stay tuned!