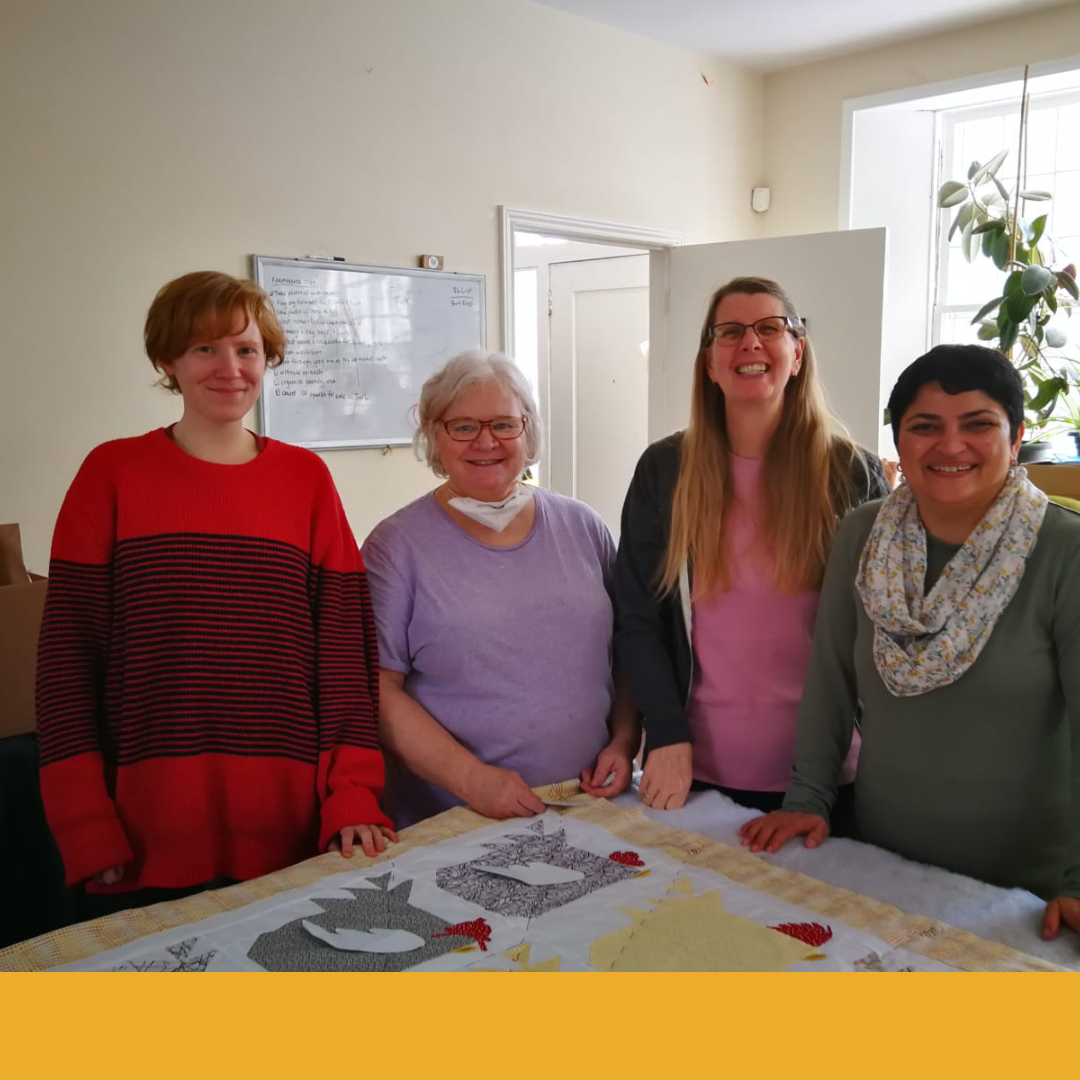 Shown in this photo are Janice, Susan, Jigna and Lindz halfway through the chicken quilt project.
While the farm is not the most active at this time of the year and most programs are carried out online, a group of enthusiastic volunteer quilters have taken the initiative to work with their hands and make a fundraising quilt project to raise some funds for our farm chickens. Led by Susan More, an avid BCCF volunteer and her group have gathered together weekly since January to work on the quilt, literally piece by piece. With commitment, delectable snacks, laughter and lots of patience, the quilt has been coming along and is close to completion. 
This quilt will be raffled off to the community in the spring. The tickets will be at an affordable price and everyone will have a chance at winning the prize. 
Susan and her group have larger dreams of making other fundraising quilts for the farm, teaching basic sewing and repairing and engaging others in helping make the quilts. If you are interested in learning how to quilt and help out in this project and upcoming ones, you can express your interest by filling out this form. Beginners and advanced learners are welcome. Indoor work space is limited and we have spots to accommodate 3-4 people at this time.