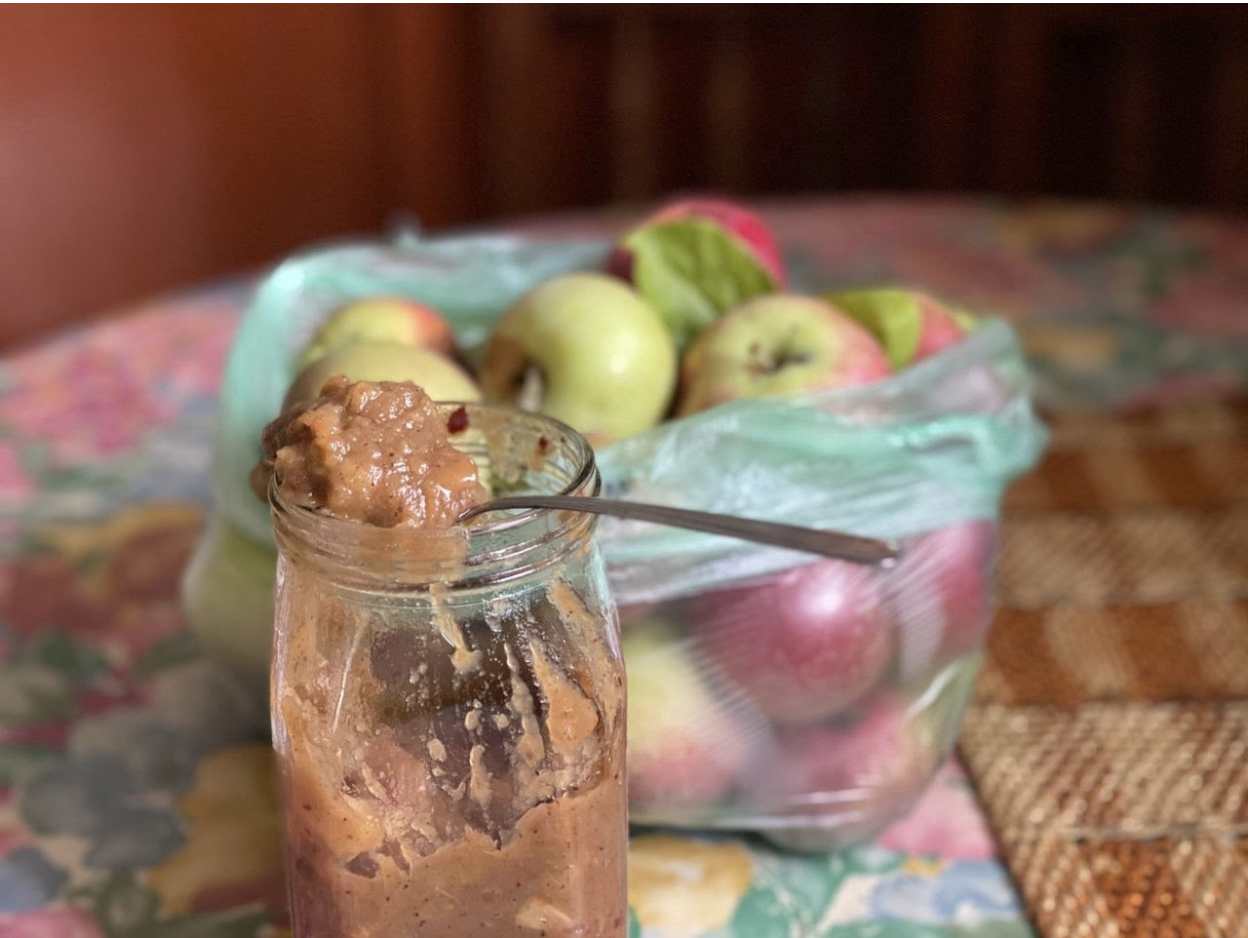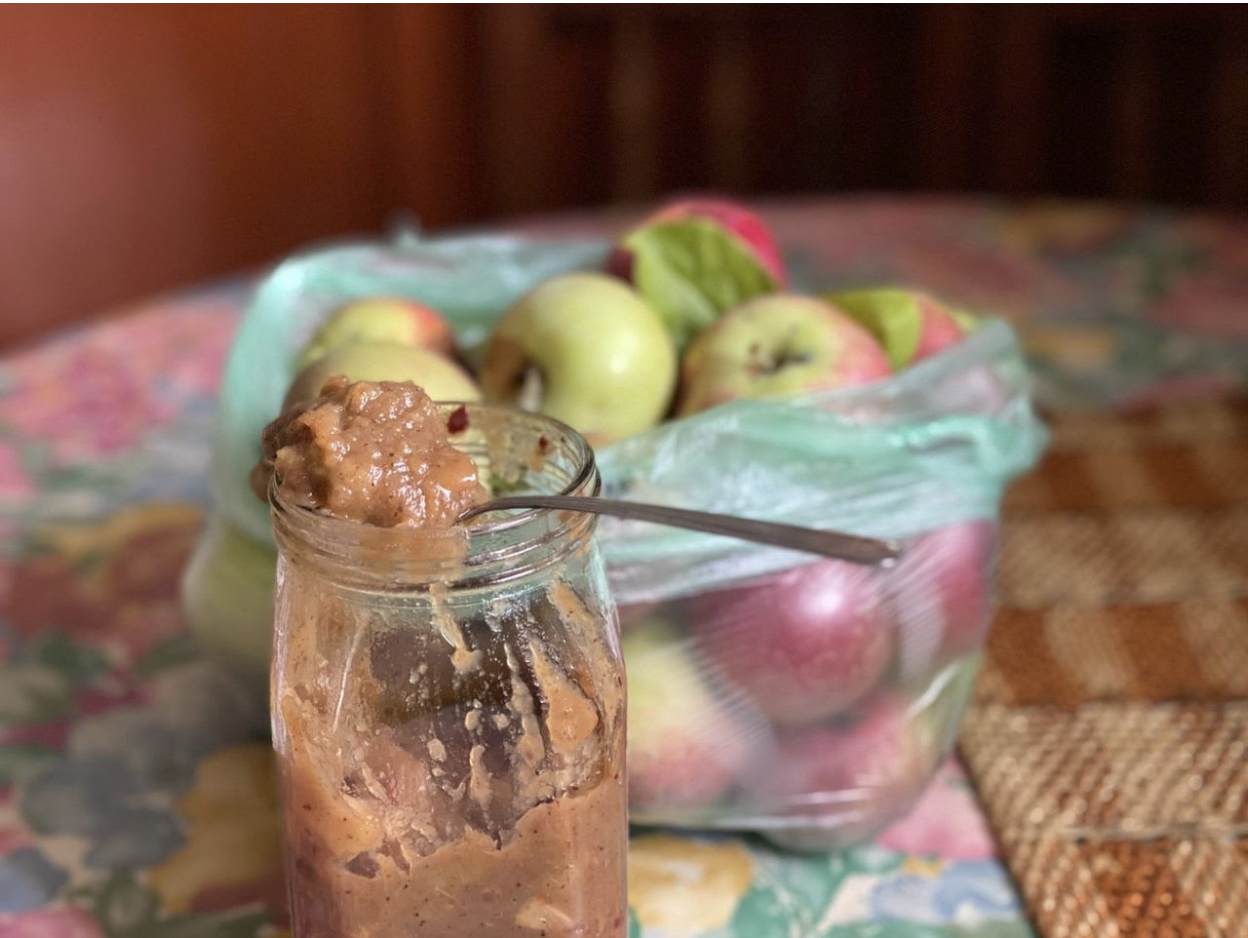 Ingredients:
Apples 6lb

Sugar 1 cup

Salt 3tsp

Black Rock Salt 1tsp

Pepper 1tsp

Red chilly powder 1/2 tsp

Roasted ground cumin 2tsp
Instructions:
Core and chop cleaned apples into 1 inch pieces.

Put in a heavy bottom pan and stir in one cup sugar.

Put the pan on high heat and keep stirring till the juices are released. Once the mixture boils lower the heart to medium and cover the pot with the lid. Let the apples simmer for 5-7 min stirring occasionally.

If too thin, cook without lid for another five minutes to thicken a bit

Add the rest of the ingredients and mix them well. Simmer for a couple of minutes then turn off the heat. Transfer to sterilized jars.