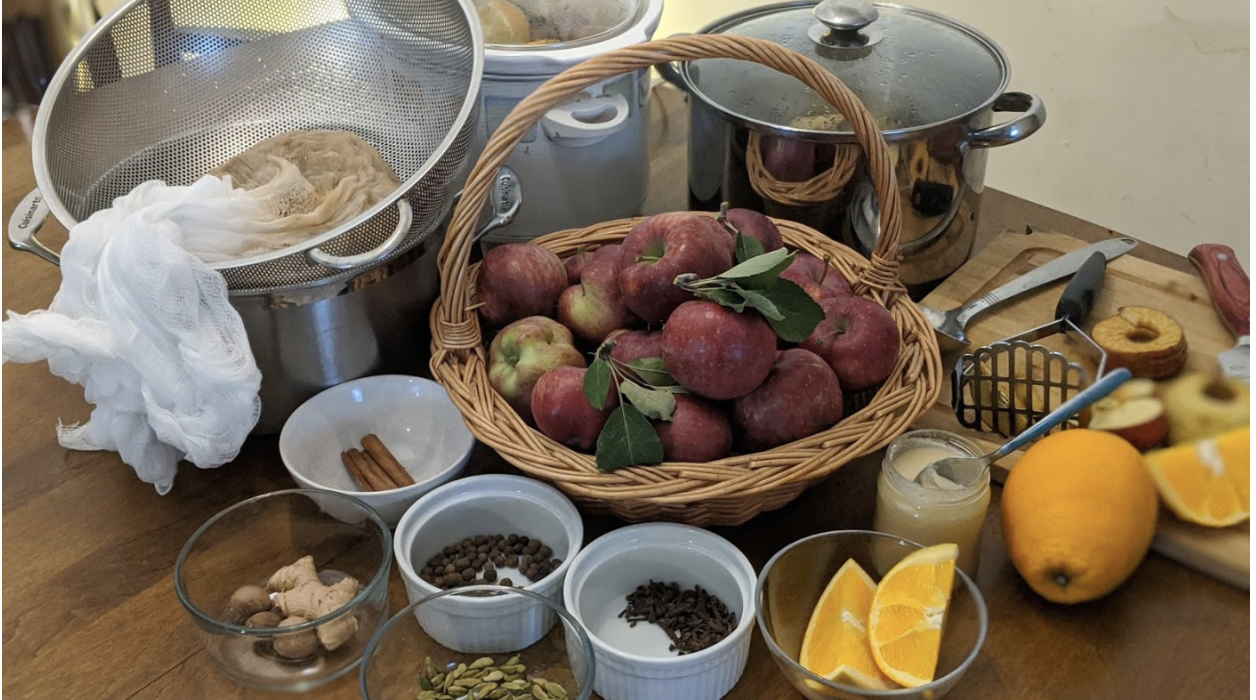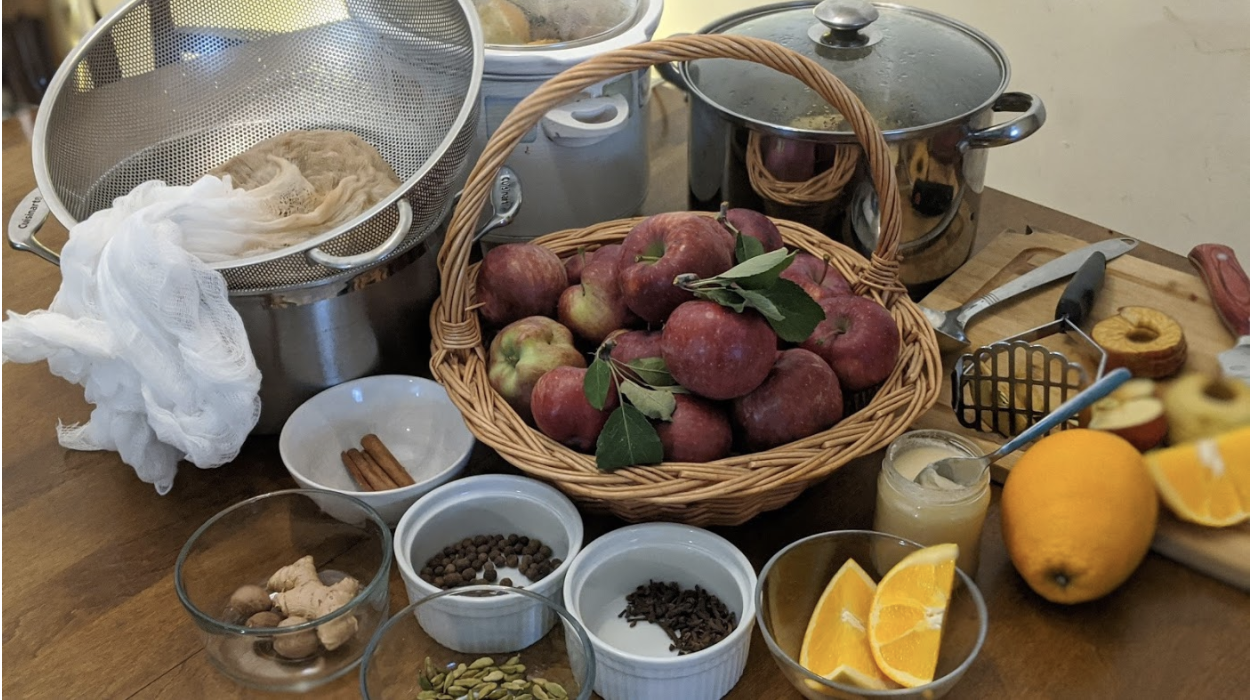 Ingredients:
12 med. apples (mix of sweet and tart)

2 oranges, quartered

2 cinnamon sticks

1/3 tbsp whole clove

8-10 cups water

1/2 cup brown sugar

opt: 1 tsp whole allspice,1 whole nutmeg, 1″ fresh ginger
Instructions:
Combine all  ingredients in a stockpot. Cover with water leading 1-2 inches of space at the top.

Turn on high heat. Once it reaches a simmer, reduce to med-low heat, cover and simmer for 2 hours (or until apples are completely soft).

Mash apples and oranges with a wooden spoon/masher. Then cover and simmer for 1 more hour

Strain the solids out using a strainer/cheesecloth.

Sweeten to taste, and serve warm! Refrigerate up to 5 days; freeze up to 3 months.