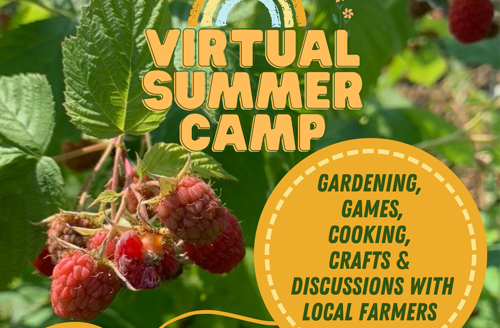 Registration for the August virtual camp session is now open!
Programming includes 1-hour online programming, every Monday, Wednesday and Friday for children between the ages of 4 and 12 years old. The program will run from August 5th to 21st, 2020, and will include crafts, games, cooking and discussions with local farmers. Occasionally, additional tasks will be assigned to encourage participants to observe their environment and to imagine different ways of using materials around them.
Since we are in stage 3 of COVID-19, to conclude camp we will organize a trip to the farm, in which your child must be accompanied by a parent or guardian. While this program is open to the public, we will be prioritizing residents of the Jane and Finch community, and BIPOC (Black, Indigenous and People of Colour) people.