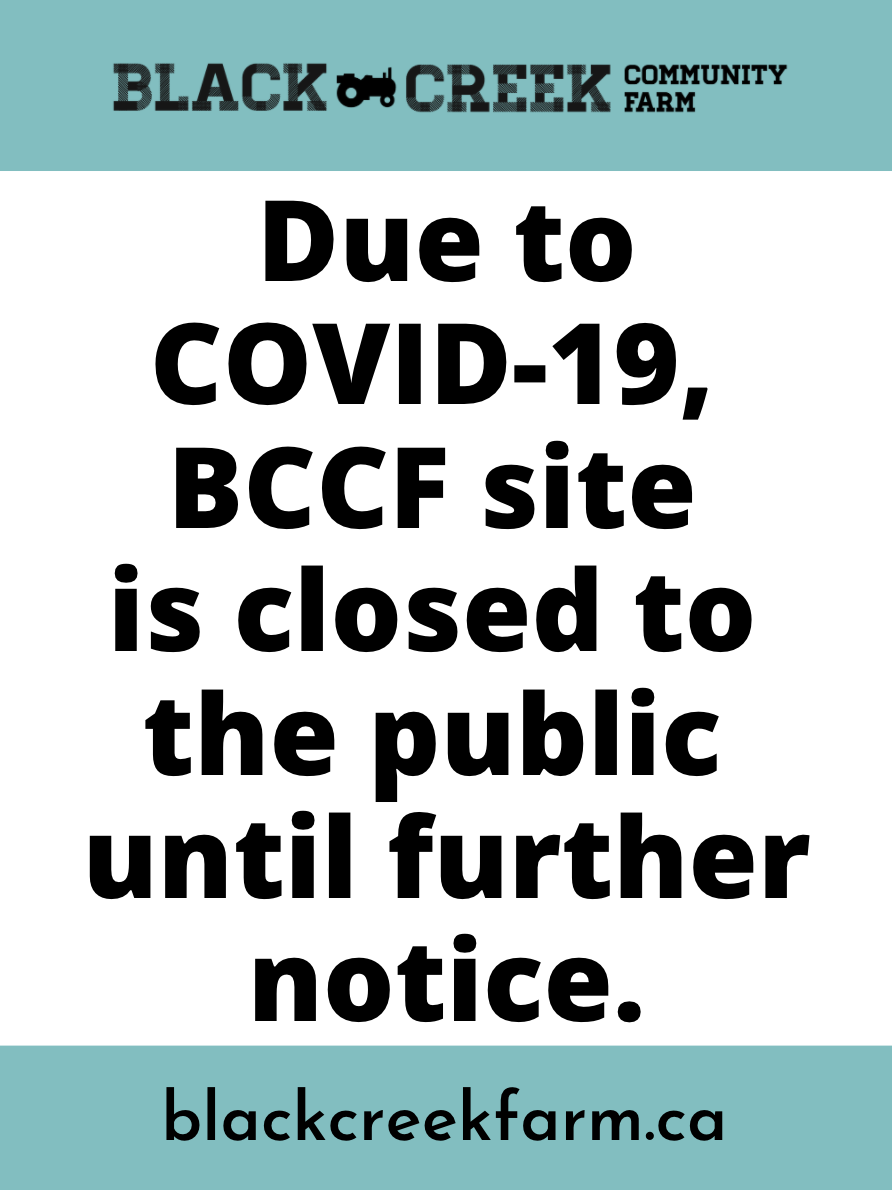 MARCH 13, 2020
The Black Creek Community Farm (BCCF) has been monitoring the COVID-19 pandemic around the world and in Toronto. As a precautionary measure, the following March programs and events will be cancelled:
March Break Camp
Maple Syrup Day
Food preservation workshops
Field trips
Volunteer activities
Site bookings
BCCF recognizes the enormous impact that the responses to the virus will have on our community. We are calling on all levels of government to provide adequate resources to families, to cover for childcare, lost wages, any financial ramifications, and adequate support for people facing homelessness and/or food insecurity.
BCCF's outdoor trails and fields will be open to residents looking for fresh air, Monday to Friday, 9am to 4:30pm, at no cost.  We will have portable washrooms (arriving Tuesday, March 17th) and hand washing stations on-site. However, our farm house will be closed to the public.
We are continuously monitoring this fluid situation and will provide further updates as the need might arise. In the meantime, we are working to support residents living in the Jane and Finch Community who are most vulnerable to food insecurity with donations of food boxes. If you or someone you know in Jane and Finch requires emergency food support, please fill out this application form or phone us at 416-393-6381 (ex. 100).
Sincerely,
Leticia Deawuo
Director
Black Creek Community Farm