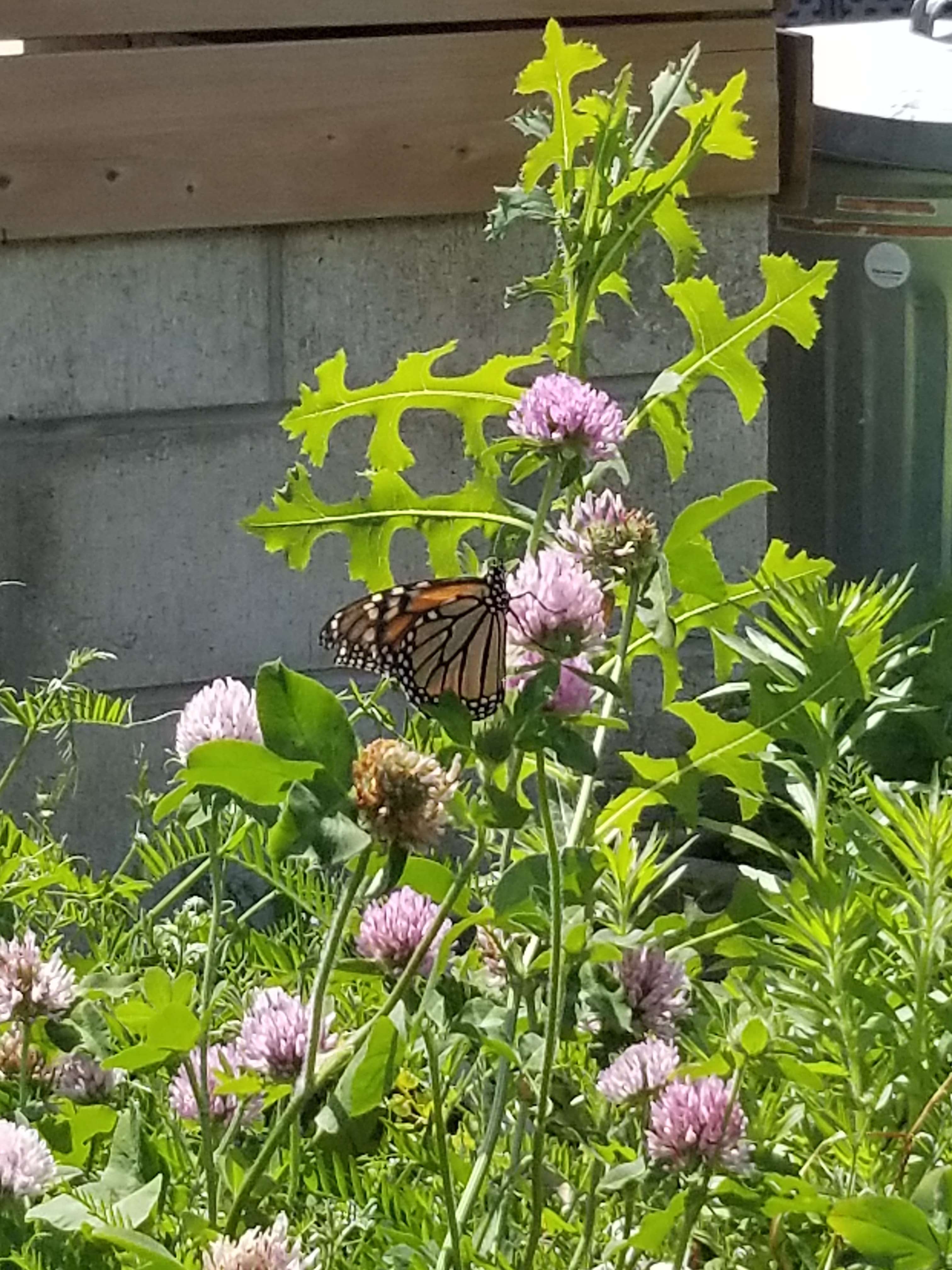 My new job at the Black Creek Community Farm is only a 15 minute bike ride from my house – I timed myself. And if I ride like I'm being chased after, I can cut that 10 minutes. I always knew I wanted to work outside but somehow I always found myself stuck in an office and working behind a desk, under someone who'd only check one me once every couple days. Now I get to spend my time wor

king outdoors, alongside a great team where everyone plays an important role in promoting the farm and its activities.

Located just off Jane and Steeles, this deceptively large property sits comfortably on a eight acre plot, conveniently located in the Black Creek neighbourhood which just so happens to be the neighbourhood I've lived in for all my life. Before coming aboard, I had no idea the farm was so close to my home and offered a variety of organic produce at an affordable price. I remember mentioning at my interview for the job of Farm Park assistant that the farms' entrance almost camouflaged into the wall and that's probably why I hadn't seen the obviously located signs out front. 

But as soon as you enter through the gates, you find yourself in front of this old colonial home, that serves as a reminder of the settlers who lived on these lands not so long ago. Inside, the house is a lot more renovated (thank god for indoor plumbing) and with rooms that serve as offices for the staff. If it's a rainy day or I have work to do inside, I'll work 'hard' at my desk in the upstairs office. I like the relaxed vibe going where desks are shared among the staff. Office space would usually get out of hand in other offices I've worked at in the past.  

Training really began while I was on the job. I became acquainted with the tools I'd be working with, the areas that would be worked on alongside my farm park teammate Josh and under the supervision of Anna, the farm park site coordinator. The most difficult part of working my first week was definitely getting accustomed to working outside in that heat! We were welcomed with  blistering temperatures above 30 degrees Celsius, for five days straight! Not to mention that we had a large group of 50+ people come on our third day who we had to supervise. It was definitely the hardest first week on the job I've had, ever! But by my third week, the job not only got more manageable but I also felt more comfortable with the tasks I was being given. One task Josh and I were given on our first week was to rehabilitate the welcome garden, which is the area that serves as a small representation of what our farm is. We grow different flowers and vegetables that people can get a chance to interact with, unlike the produce that our market garden team harvests for our farm store. The welcome garden was definitely rough looking when we started. There were no paths between the beds and even then the beds were filled with weeds that had to be removed. By the time we were done with it, it was looking a lot better (below). Now when visitors come, they can walk on the paths we created and get to see the flowers and vegetables we've planted. And on top of that, Josh is busy creating a traditional Ojibwe medicine wheel which he plans to use to educate visitors in the fall. 

I'm only one month into the job but I already feel at home. From the strenuous tasks of weeding and digging beds, to feeding the chickens in the coop, I'm ready for any task the farm park asks of me. I'm already looking forward to my next month. I'd wish for cooler weather but a guy can only dream.