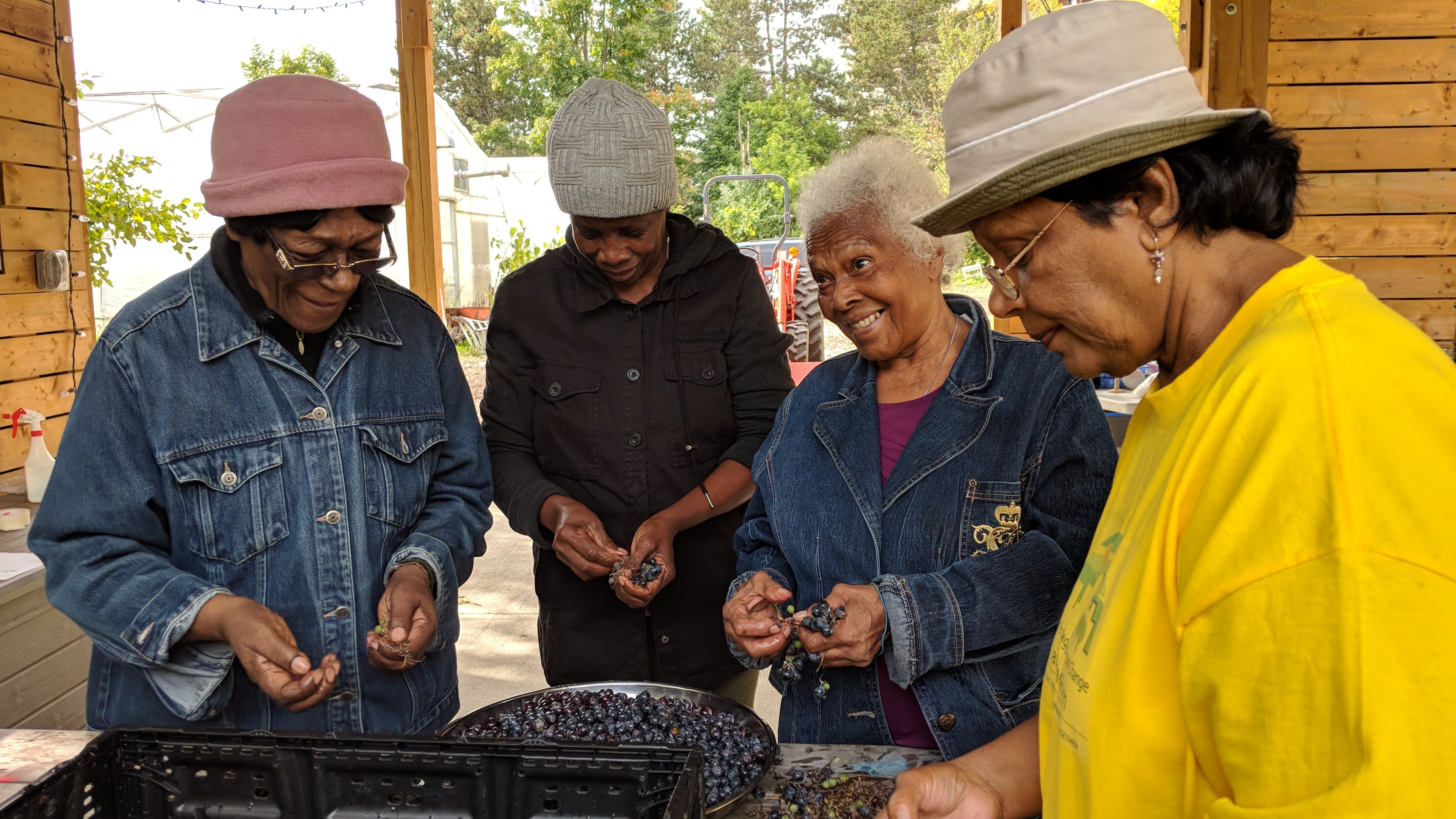 The season of canvassing is here! Once again we are asking for help from volunteers from the community and beyond to help out as we sign up more participants to donate their surplus fruits and vegetables grown in their backyards. This is an exciting opportunity to engage different people in our community in a food initiative to grow and redistribute good, fresh and locally grown produce to our local food banks and meal programs.
The Urban Harvest Program is a collaborative project with the City of Toronto and Black Creek Community Farm to help reduce food waste through food redistribution and preservation workshops. Volunteers have played a key role in the success of the Urban Harvest Program in 2018 by canvassing, collecting and redistributing close to 3,000 pounds of produce. We just added 30 more donors who signed up to the program since we started canvassing in May this year, a great addition to our existing 55 participants in 2018.
More canvassing has to be done. Join our pool of canvassers to sign up more residents so we can redistribute good food to local food banks in our community.
Sign up at timecounts.org/blackcreekfarm or send email to urbanharvest@blackcreekfarm.ca.