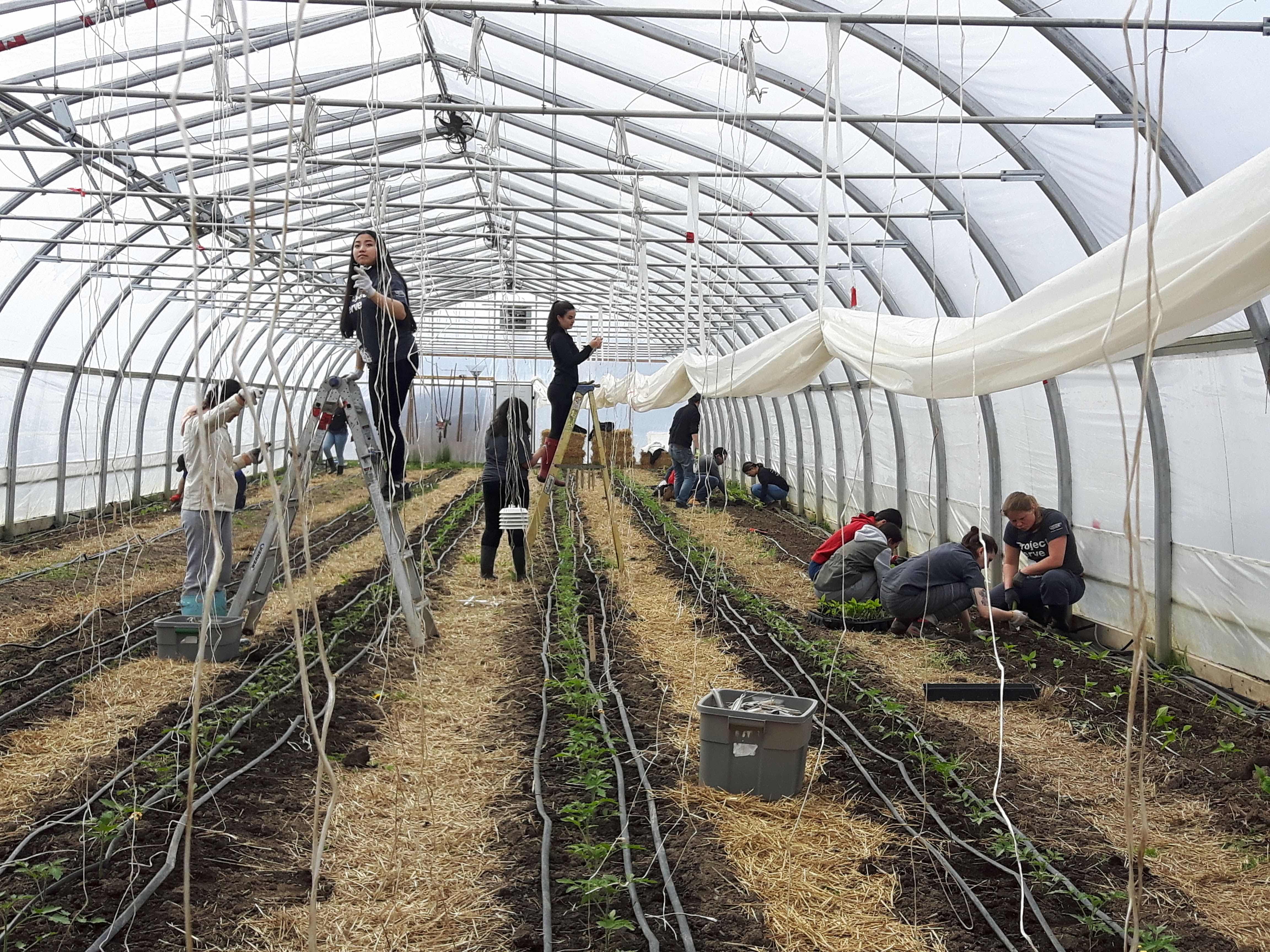 Working with the rain:
Like most farms this year, we have been eagerly observing our fields, waiting for them to dry out enough to prepare them for planting.  "Preparing" means forking the soil to loosen them up a bit, to increase drainage and the amount of air pockets in the soil to help it dry more quickly this time of the year.  We don't work on wet soil to avoid compaction. Once the soil is dry enough, we use a tool called a 'power harrow' to gently stir the top couple inches of soil, so that it is a nice texture for seeding and planting.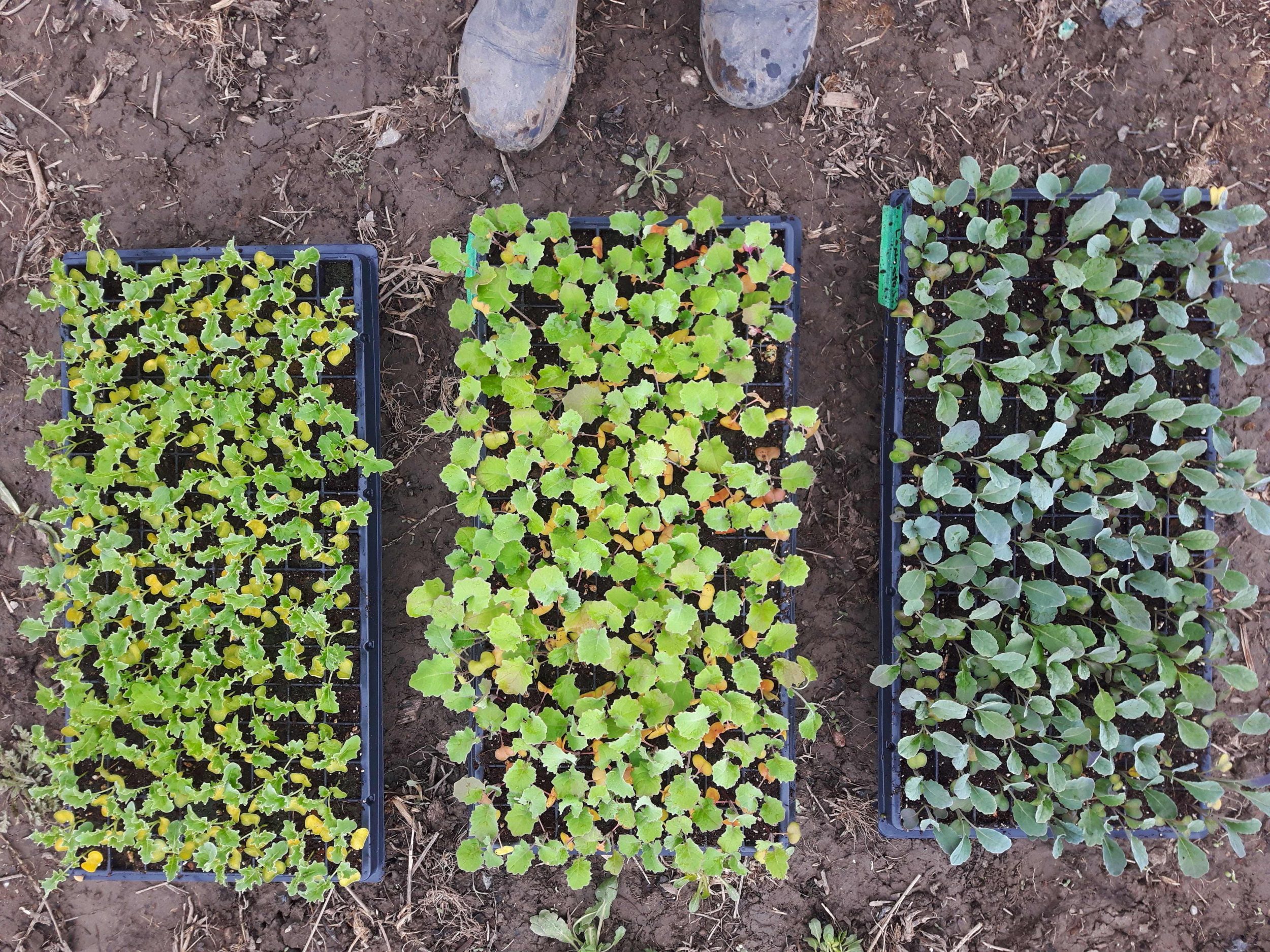 Plants are in!
Despite the rains, we are on track and lots of seeding and planting have been happening! The greenhouse is 95% planted with hot crops like tomatoes, peppers and eggplants, and the field is now home to 2019's first batch of kale, onions, chard, parsley, spinach, some flowers, peas, and carrots.
Helping hands
This month we had lovely visits and helping hands from various groups.  One of them was 'Project Serve' from the University of Guelph.  We had a great morning setting up tomato trellis strings in the greenhouse and planting peppers and eggplants!
Harvest Share 
There are still spots available for our weekly and bi-weekly harvest share. Members get the best prices on our hyper local, organic vegetables. We hope to feed you this summer! Click
here
to sign up or learn more!
We are hiring! 
Want to grow food with us this summer? Check out the 2 summer market garden assistant positions we just posted! 
Apply by May 22nd.
See 
blackcreekfarm.ca/jobs/
for details.