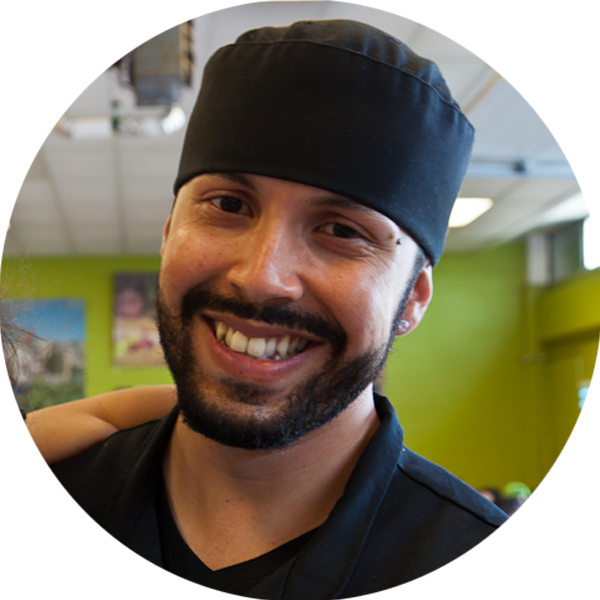 Chef Jesus Gomez, FoodShare
As a leader in modelling healthy school food, Jesus approaches his work with great care, mentoring new generations of chefs that find their way to his kitchen through student placements, workplace partnerships, and volunteer postings. Anyone who has the pleasure to collaborate with Jesus comes away with a deeper appreciation for wholesome, healthy food and a belief that that change we need in school food is not only achievable, but delicious.
Jesus has become a compelling and experienced leader in the movement to transform school food, with weekly requests for training and support from school communities looking to replicate his model across Canada and significant praise from local and national media, policy advisers and partners. He is a passionate, creative and skilled chef, dedicated father and youth mentor, and captivating advocate to advance food literacy and healthy school food policies to enhance the health and well being of children and youth.
Jesus has also been instrumental in the success of many of FoodShare's large scale catering events, showcasing his creative flare at signature events like our annual Recipe for Change fundraiser, Taste of the Terminal and hundreds of community events, drop-in programs, etc.
Join us on Thursday, September 13th for the 2nd Annual Dinner at the Farm, a fundraising dinner featuring live music, Toronto's premier chefs and the farm's fresh vegetables! Proceeds help us provide fresh, affordable produce and high-quality programming to our community.