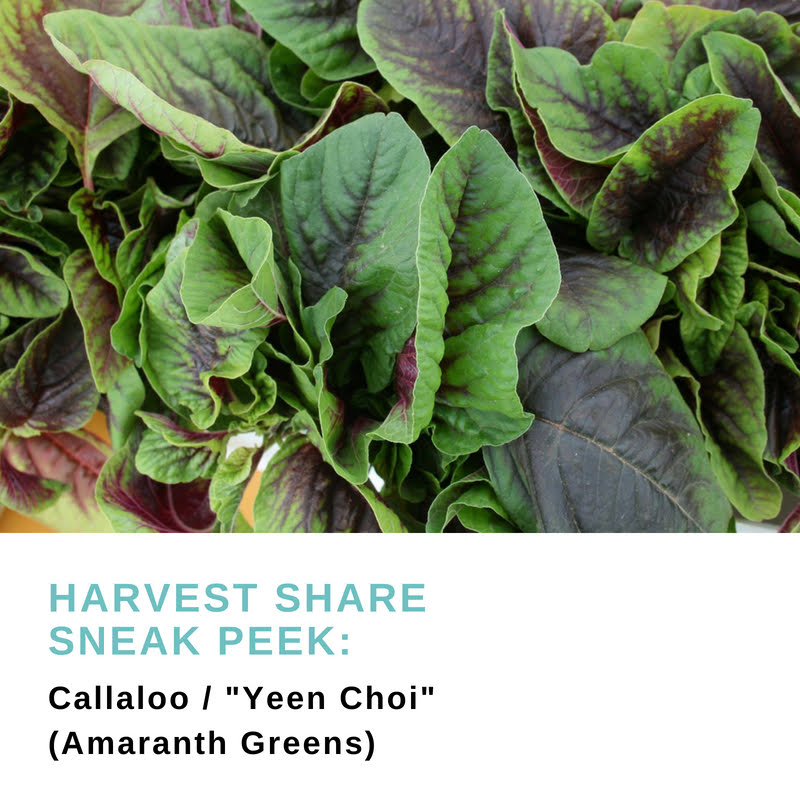 If you don't yet know amaranth greens (aka callaloo or yeen choi) it's high time you get acquainted!
Amaranth greens are often called "Callaloo" amongst BCCF's Afro-Caribbean community members, and "Yeen Choi" amongst Cantonese speakers.  It is a heat-loving green that tastes similar to spinach and is very versatile. It can be used in stews, stir-fries, as part of dumpling or patty fillings, or simply steamed.  It is a protein-rich vegetable that is excellent for building muscles. Expect this crop during the hot months this season!
Check out our Harvest Share program at blackcreekfarm.ca/produce/.