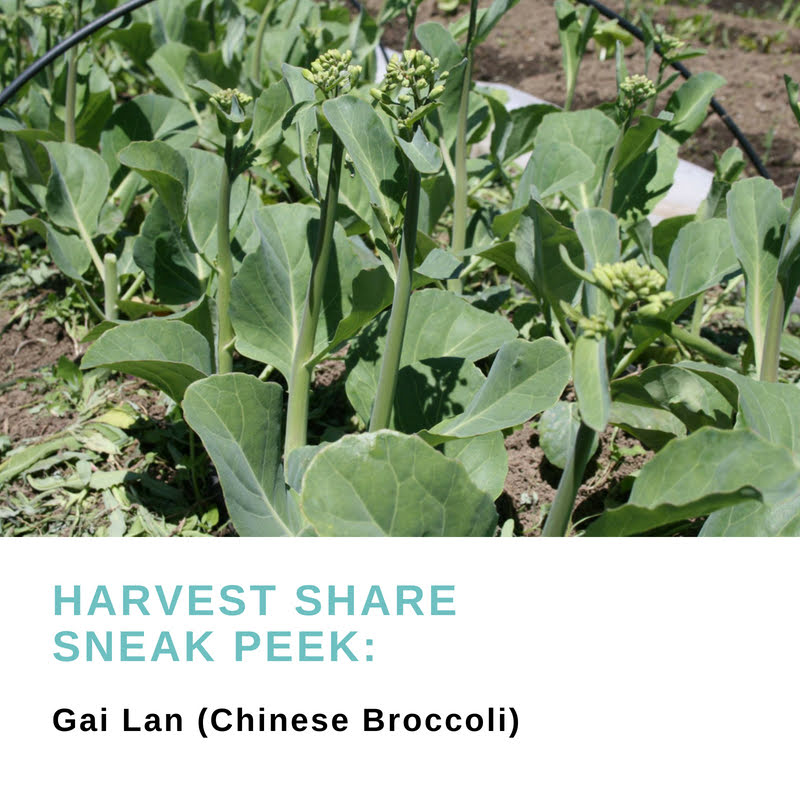 We're excited to share a series of posts featuring some of our favourite Harvest Share varieties with you. First up: Gai Lan!
The complex flavour of Chinese broccoli is a delicious blend of kale, broccoli and rapini, with a crunchy stem and succulent leaves.  It is a staple in any Chinese restaurant, most often stir-fried with garlic or ginger, drizzled with oyster sauce. It's rich in vitamins A, C, K, folic acid, iron, and protein.
Our farm manager, Amy, has a special interest in Asian vegetables and is excited to introduce this crop to 2018's Harvest Share selection. It is a cool weather crop – so expect this delicious vegetable later in the fall season! 
Stay tuned for our next Harvest Share Sneak Peek…
Our first Harvest Share pickup is just 4 weeks away! To sign up as a Harvest Share member or to learn more about the program visit blackcreekfarm.ca/produce.