Black Creek Community Farm is Launching a Land Stewardship Program!
When: July – November 2023
Who: Ages 15 and up, living in the Jane-Finch Community (Priority membership to Black and Indigenous community members)
Where: Black Creek Community Farm, 4929 Jane St, Toronto ON M3N 2K8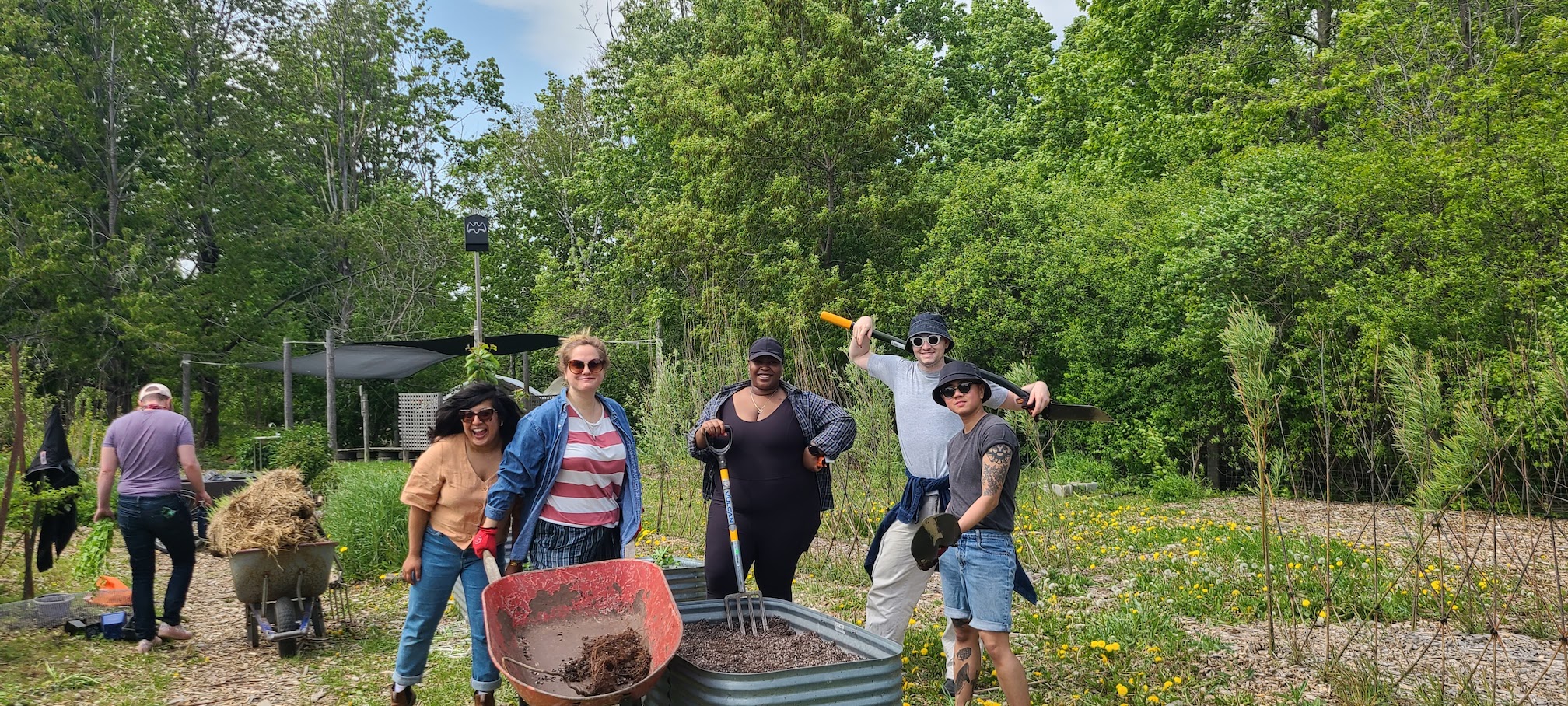 The Farm Park Land Stewardship Program is a comprehensive, immersive program designed to equip participants with the knowledge, skills, and tools needed to become effective stewards of the land, both on the farm, in their communities, and beyond.
Through hands-on, project-based learning, participants will learn, explore, plan, and participate in the care and development of BCCF's Farm Park which includes the food forest, woodland, nature trails, and learning gardens. Our land stewardship program offers a unique opportunity to engage in land-based learning with an experienced group of diasporic and Indigenous earth workers, knowledge keepers, farmers, and artists. Join us in sharing knowledge, stories and experiences, while working towards climate resilience, cultural connection, and community engagement.
Participants will leave this program as leaders, educators, makers, and engaging storytellers, equipped with the passion and expertise to make a lasting impact on their communities and the environment. By fostering a deep connection to the land and promoting sustainable practices, the Farm Park Land Stewardship Program empowers individuals to create positive change, protect biodiversity, and cultivate thriving kincentric communities. Join us on this transformative journey toward becoming a land steward! Together, let's nurture the land and sow the seeds of a better life for all.
We will be accepting 10 participants this year. The program will run twice a week from July – November 2023, and requires a commitment of 3 – 6 hours per week.
If you are interested in joining, sign up here: https://forms.gle/o3soaidvP2CE1fgG7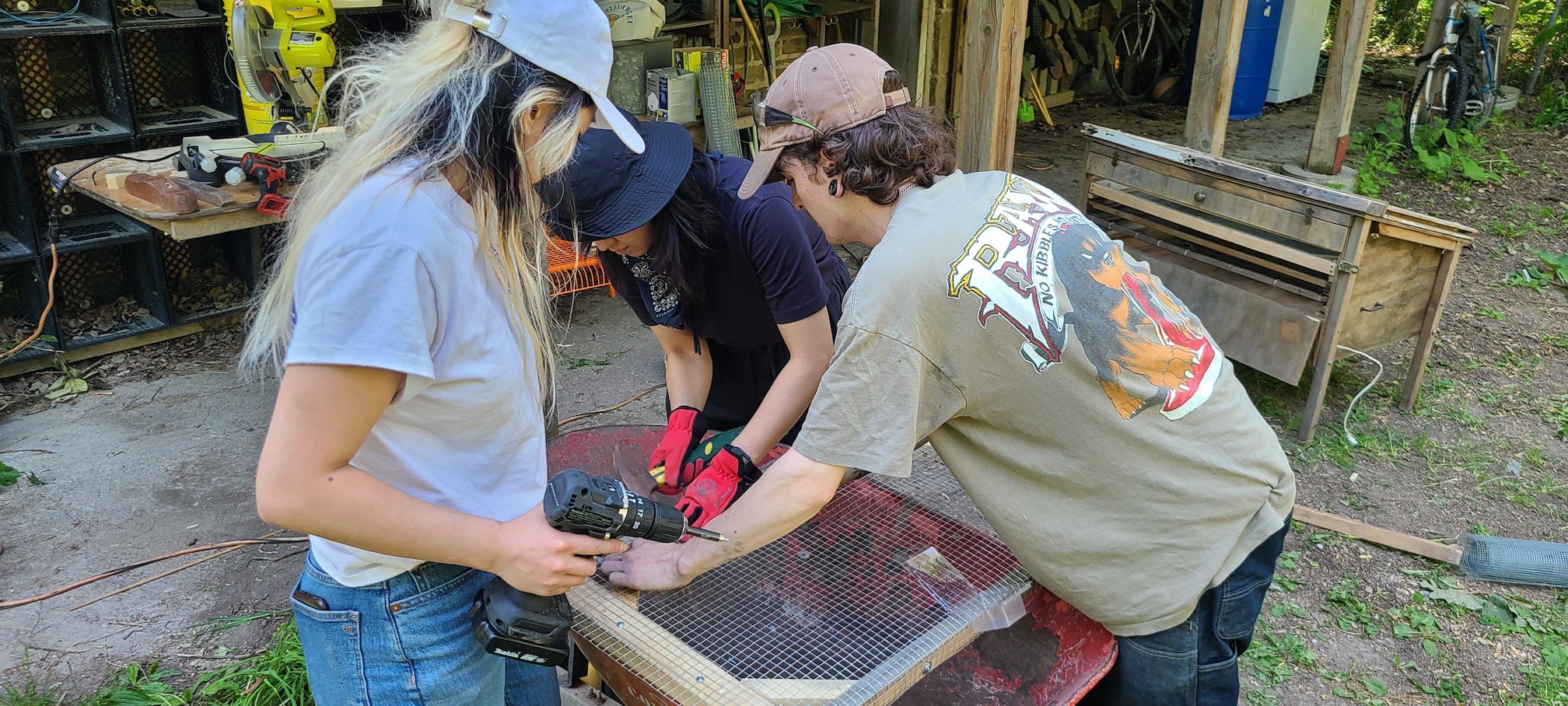 Land Stewardship Program Overview:
Section 1: Foundations of Land Stewardship | July
Introduction to Indigenous Perspectives
Indigenous Traditional Ecological Knowledge
Ecological Principles
Getting to Know Your Ecological Neighbourhood: Land Observation
Section 2: Knowledge in Action | August
Ancestral Knowledge & Storytelling
Indigenous Plant Medicine
Ecosystem Restoration and Balance
Invasive Species Management
Traditional Agriculture and Food Systems
Soil Health and Microbial Biodiversity
Learning from Our Trees
Water Conservation & Catchment
Wildlife Care and Conservation
Section 3: Cultural Connections and Community Engagement | September
Cultural Revitalization and Land-Based Practices
Collaborative Partnerships and Community Engagement
Working with Community 
Indigenous Governance and Environmental Justice
Section 4: Design, Fabrication & Craft – September | October
Introduction to Land Stewardship Design
Indigenous and Diasporic Design Principles
Fabrication Techniques and Materials
Maintenance and Climate Adaptation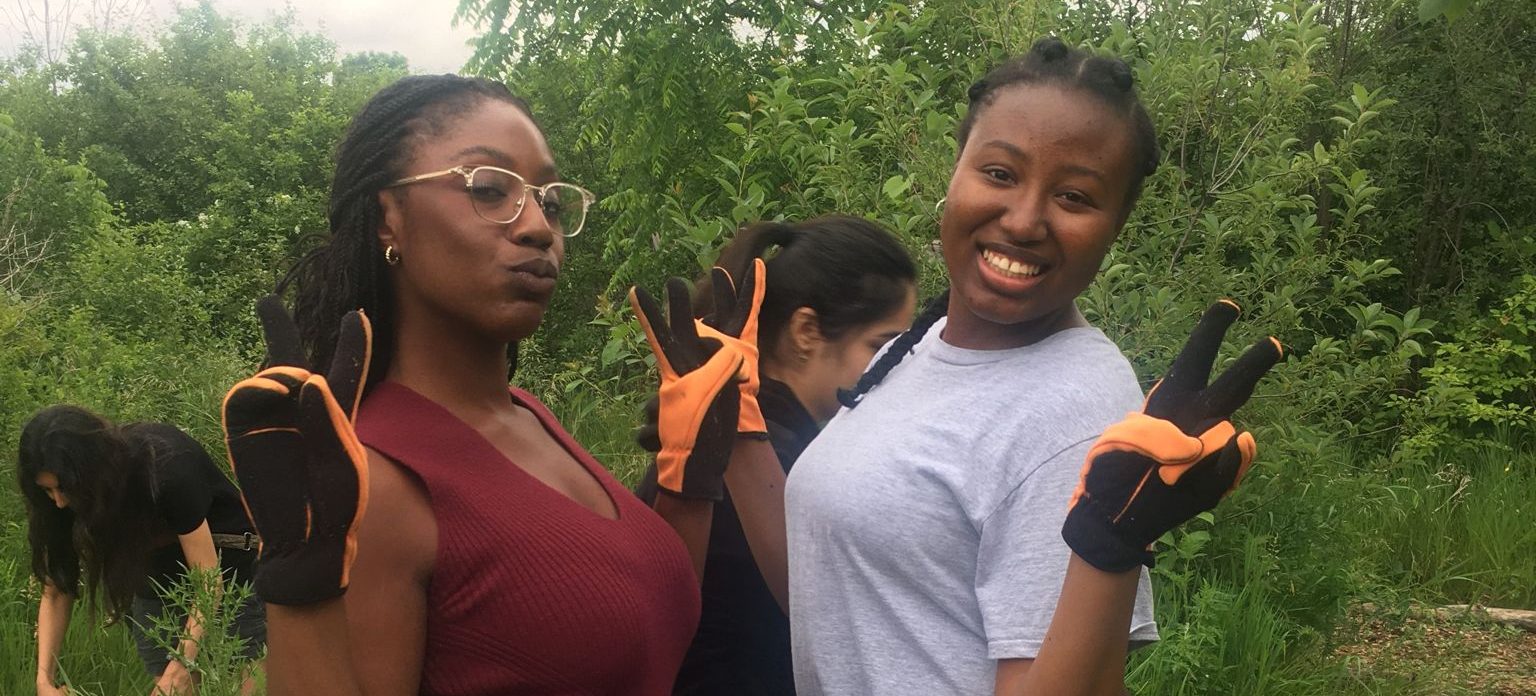 What You'll Gain From Joining:
Gain an understanding of Indigenous perspectives on land stewardship, traditional ecological knowledge, and the importance of cultural connection to the environment.
Acquire practical skills in conservation practices, sustainable agriculture, ecological restoration, and invasive species management.
Develop an appreciation for the significance of biodiversity, ecosystem dynamics, and ecological principles in land stewardship.
Enhance your ability to observe and assess land features, including topography, hydrology, soils, and ecological communities.
Cultivate knowledge in Indigenous plant medicine, traditional food systems, and the preservation of traditional plant knowledge.
Practice ecosystem restoration techniques, including habitat enhancement, native plant propagation, and wildlife conservation.
Understand the impacts of invasive species and develop strategies for prevention, control, and removal.
Explore traditional approaches to agriculture, including sustainable farming practices, soil health management, and seed saving.
Recognize the importance of water catchment, watershed protection, and stormwater management in land stewardship.
Foster skills in storytelling, knowledge transfer, and community engagement, as well as building collaborative partnerships for effective land stewardship.
Develop design thinking skills and understand the principles of sustainable design in earthwork, fabrication techniques, and the use of appropriate materials.
Acquire hands-on experience in land stewardship projects, such as constructing erosion control structures, water capture systems, and other sustainable features.
Gain insights into the connections between cultural revitalization, land-based practices, and environmental justice with Diasporic and Indigenous communities.
Develop an understanding of governance systems for land care, advocating for Indigenous rights, and promoting equitable access to land and resources.
Cultivate a sense of responsibility, leadership, and a commitment to environmental sustainability, fostering a desire to make a positive impact on the land and our community.