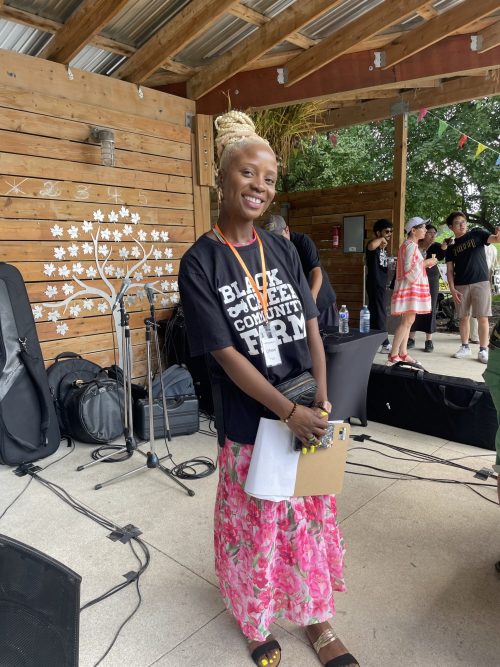 Greetings! My name is Leeann and I am a Community Engagement Trainee at the Black Creek Community Farm. I graduated from the University of Guelph-Humber specializing in Media Communications, specializing in Journalism. I have experience working with a plethora of people in the community through facilitating workshops from Harm Reduction to Computer Literacy Skills for Seniors. I have also had the amazing opportunity to partner with Black Creek Community Health Centre while working with youth in Jane and Finch community engaging in cooking activities with youth and the seniors at the farm. I have also done fundraising for the David Suzuki Foundation and volunteered for the Neighbourhood Clean-up with City Counsellor Anthony Peruzza. 
I am eager to learn how to grow vegetables, maintain and care for a garden and enhance my communication, service, and facilitation skills. I also look forward to meeting new people, exchanging new ideas, and experiencing new things to do my part in making a difference in food justice and the environment.
I enjoy reading, writing, and researching topics I'm interested in. I am passionate about the arts- speaking, writing, teaching, and performing. Also, I have done theatre acting in the past. For some time I have been looking forward to learning more about agriculture, farming, and planting and it is such an eye-opening, amazing experience to have this opportunity to have a position as a Community Engagement Trainee to enhance my skills and someday teach others what I've learned.