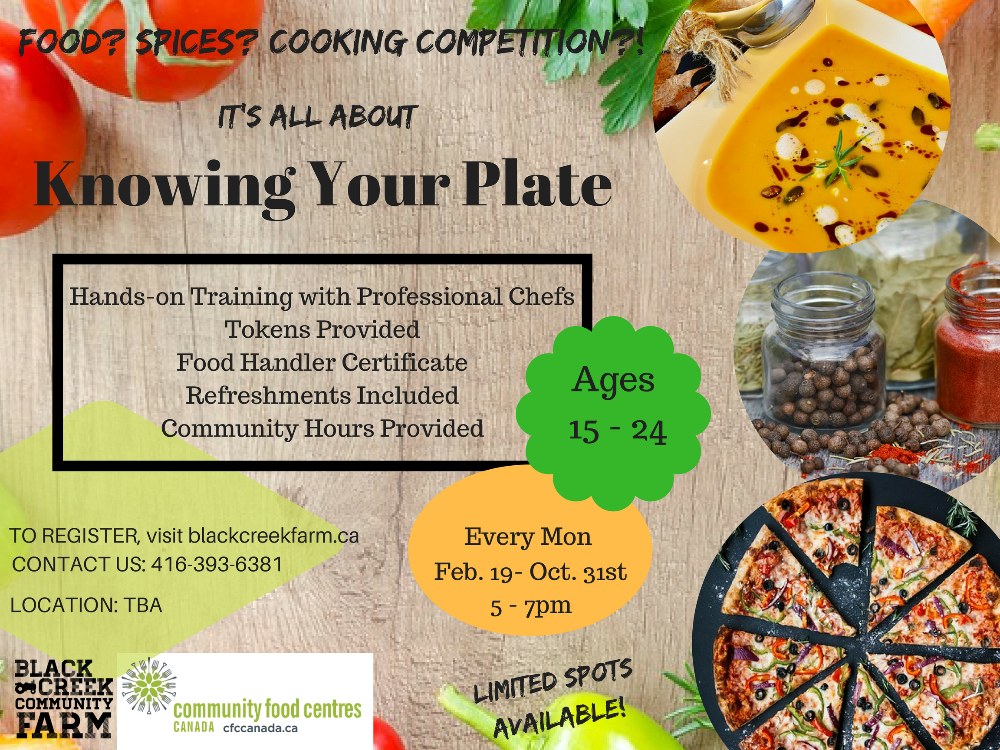 Event details
Friday | February 19, 2018
9:00 pm - 11:00 pm
TBA
A youth focused cooking program that enables youth between ages 15 – 24 living in low income communities to improve and progress in their cooking skills and food literacy.
The program focuses on a "train the trainer model", where youth who learn to cook will support and train other youth to cook healthy nutritious foods as well.
Knowing Your Plate runs from February 19, 2018 to October 31, 2018.
Time: Every Monday, 5 – 7pm
Location: TBA
Register here.
Program includes a variety of cooking sessions with chefs, growing food with farmers, food safety training with Toronto Public Health, food and nutrition education with nutritionists, and attend various field trips.
This program is offered FREE on behalf of Community Food Centres Canada.