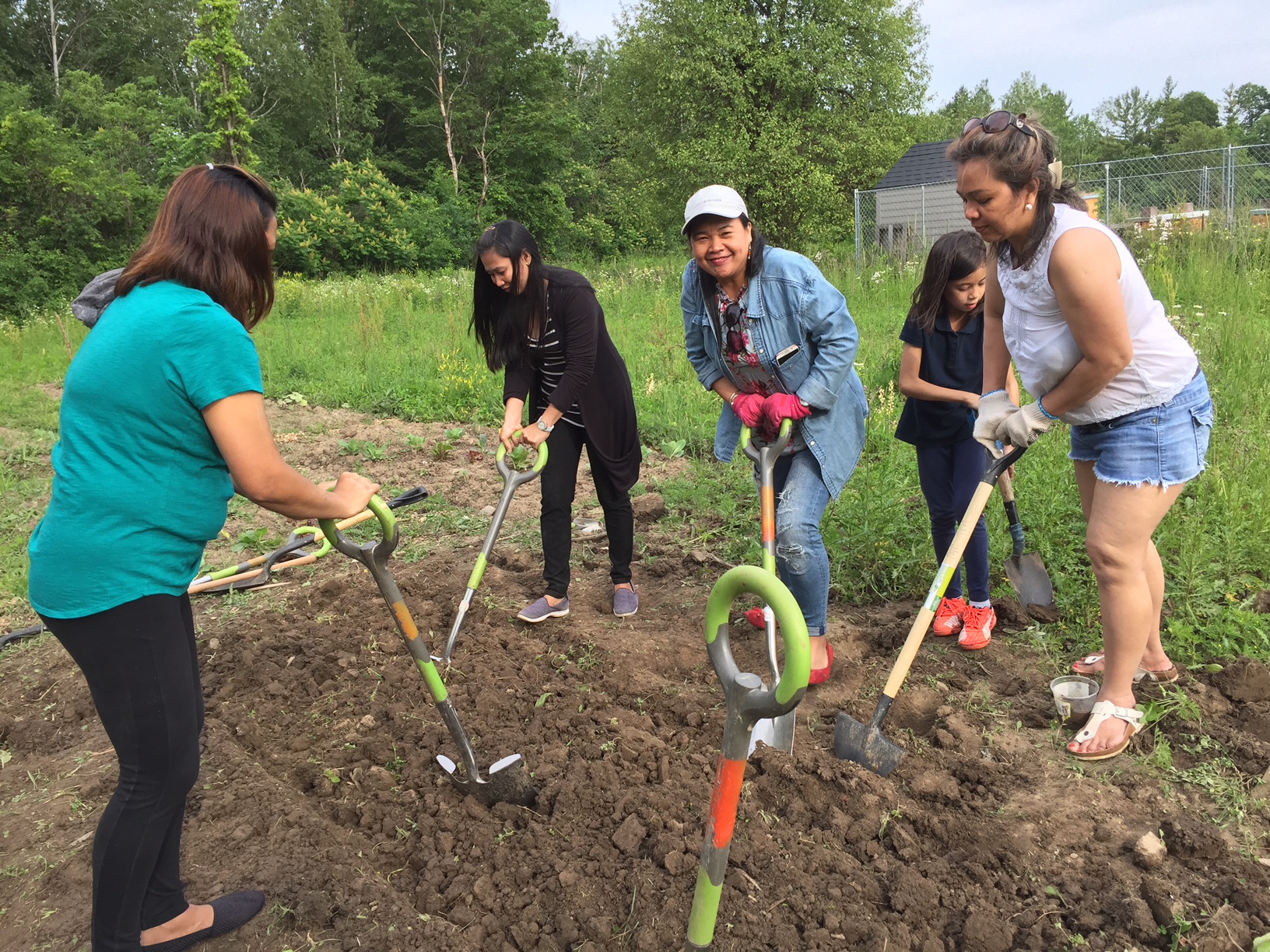 Event details
Sunday | June 23, 2018
6:00 pm - 9:30 pm
Black Creek Community Farm, 4929 Jane St., Toronto, M3N 2K8 (S.E. corner of Jane St. & Steeles
416-393-6381
Black Creek Garden Resource Network  invites you to two free workshops:
Workshop 1 : Pest Management in the Garden with Jim Graham, Master Gardener
We will learn how to maintain a healthy vegetable garden to prevent pests and diseases as well as use natural ways to deter and control them. Jim will take us on a stroll around the farm to identify problems and how to address them.
Workshop 2 : How to build a Self-watering Container Garden with Marina Pucci
If you live in a small space or want to grow plants on a balcony or you travel often and worried about your plants then you can take advantage of a self-watering system.  Marina will talk about the benefits of self-watering container gardens, demonstrate how to make a self-watering container box and do group container planting in the farmhouse balcony.
Please bring a snack or baked goods to share with the group if you can. As we will be strolling and working outside, dress according to weather conditions.
Please RSVP to Mildred Agsaoay at gardennetwork@blackcreekfarm.ca or call 416-393-6381. Few spots still available.