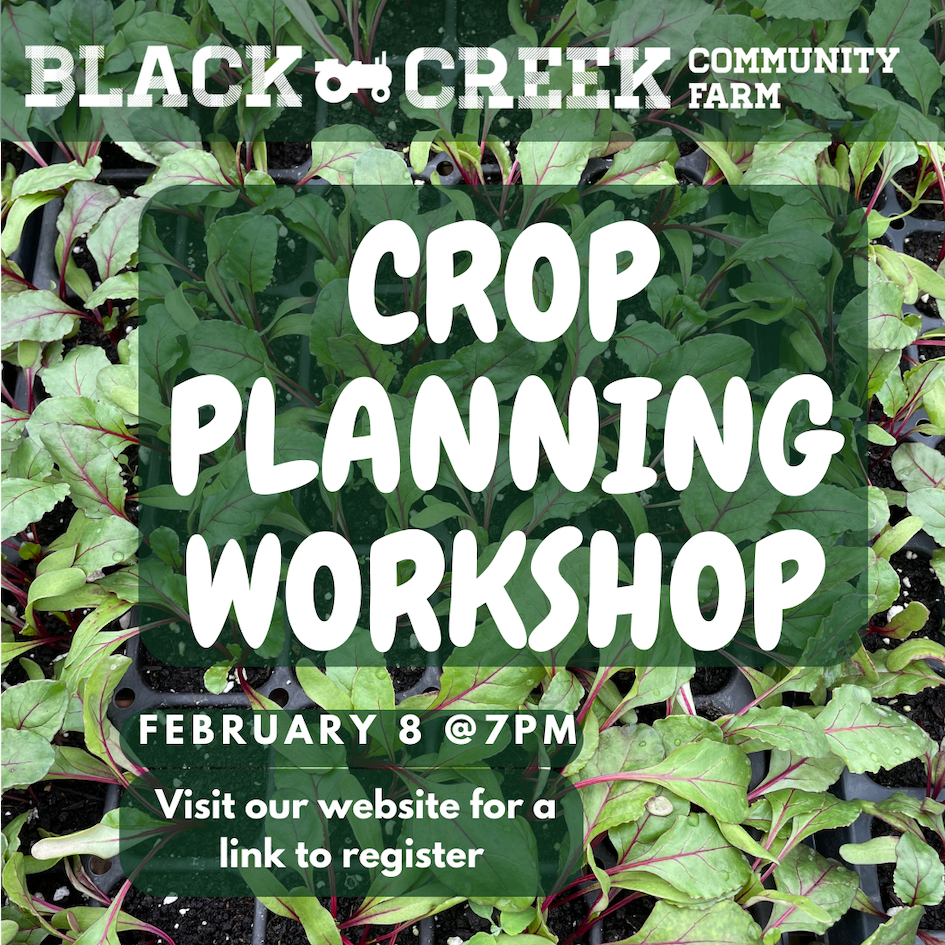 Event details
Friday | February 8, 2023
6:00 pm - 7:30 pm
Virtual
What do you want to grow this year?
What crops are important to you, and why?
Join us at 7pm on February 8 for a virtual workshop where we'll demonstrate how we Crop Plan for our Market Garden, and then have a less structured time for our staff and workshop participants to share about the crops that are important to them.
This is a virtual event. Register for this event here to receive a Zoom link to participate.