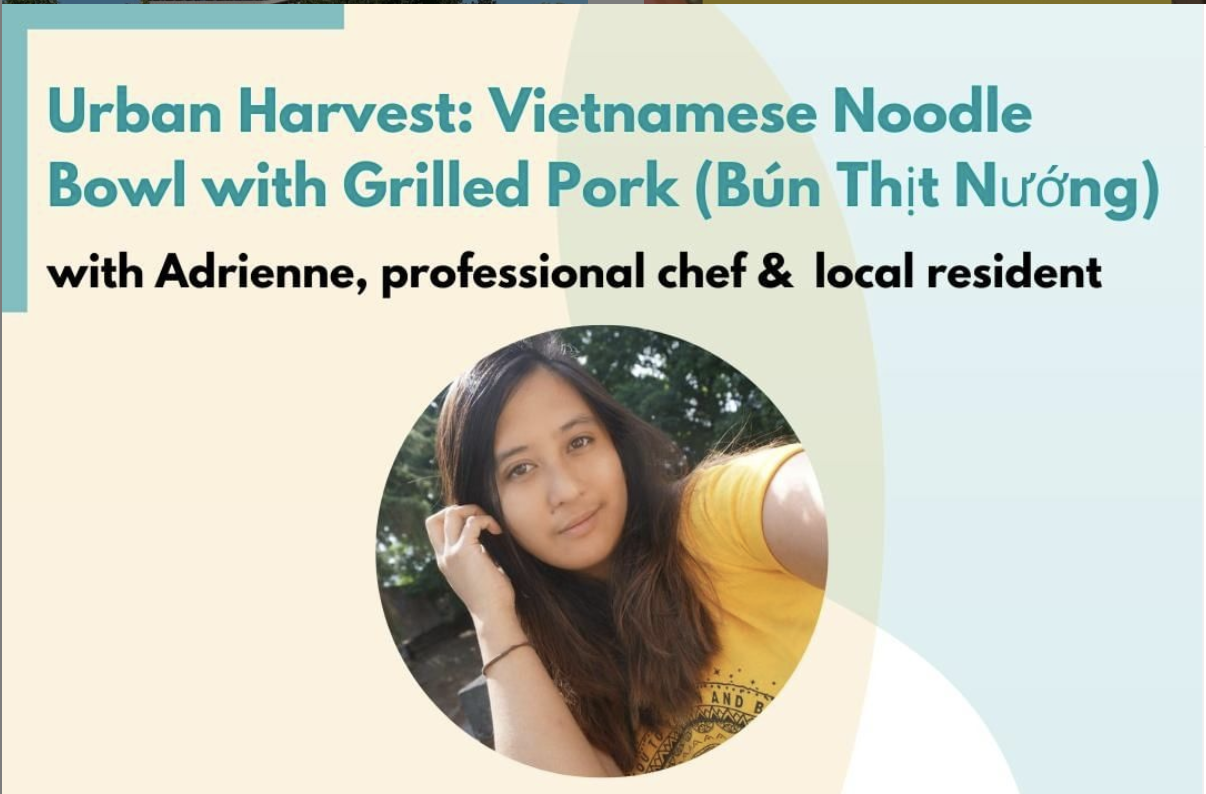 #UrbanHarvest workshop: Vietnamese Noodle Bowl with Grilled Pork (Bún thịt nướng). This was led by Adrienne, a professional chef & local resident in the Black Creek community.
This workshop took place live on Zoom, at 2pm EST, on Wednesday, August 26th, 2020.
Recipe for download here as PDF 
Adrienne is a professionally trained chef, food stylist, blogger, and recipe developer. She is passionate about food photography, eating local food, and creating easy recipes for any day of the week.
Adrienne will be teaching us how to make Bún Thịt Nướng (Vietnamese Noodle Bowl with Grilled Pork), an easy and refreshing recipe that's like a salad without making you feel like you're eating a salad.
Join us on Wednesday, August 26 to learn this recipe, and engage in conversation about culturally appropriate foods!
#BlackCreekFarm #HomeCooking #reducefoodwaste #MealPrep #cooking #videos #foodies
#foodlovers #foodblogger #foodlover #stay_at_home #stay_home #stayhome #FoodJustice
#BlackCreek #JaneFinch #quarantinelife #quarantinecooking