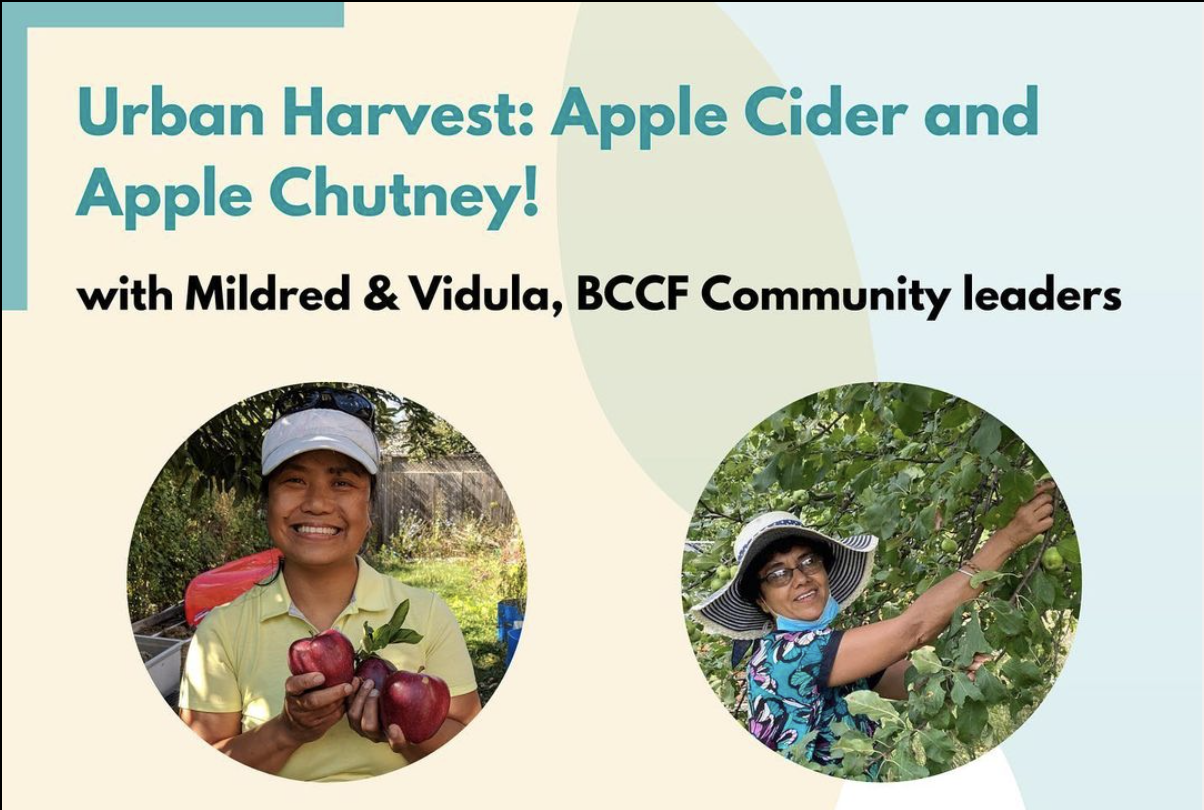 #UrbanHarvest: Apple Cider and Apple Chutney with Mildred and Vidula
As summer comes to an end, apple season is about to begin!
The workshop will took place live on Zoom, Wednesday, September 9th at 2pm EST.
Mildred is an active resident, volunteer and organizer in the Jane and Finch community for the past 10 years. Mildred is in her third year as Coordinator of the Urban Harvest Program. She hopes to inspire more residents to grow their own food, share their surplus and learn preservation methods as a resilient food practice. She will be showing us how to make a lovely apple cider using apples grown from her own apple tree!
Vidula has been volunteering with BCCF for the past 2 years as an Urban Harvest Community Leader. Her education is in Foods and Nutrition and her mission is to guide the community about healthy eating habits and cooking. When she way young, her granny would make raw mango chutney every summer and taught her how to make it. She is modifying her granny's recipe to use apples foraged from the farm! Chutney can be used as a spread or dressing.
During our workshop, they will talk about urban foraging and its relation to food security, avoiding food waste, and busting the myth of worms in your apples!
#BlackCreekFarm #HomeCooking #reducefoodwaste #MealPrep #cooking
#videos #foodies #foodlovers
#foodblogger #foodlover #stay_at_home #stay_home #stayhome #FoodJustice
#BlackCreek #JaneFinch #quarantinelife #quarantinecooking