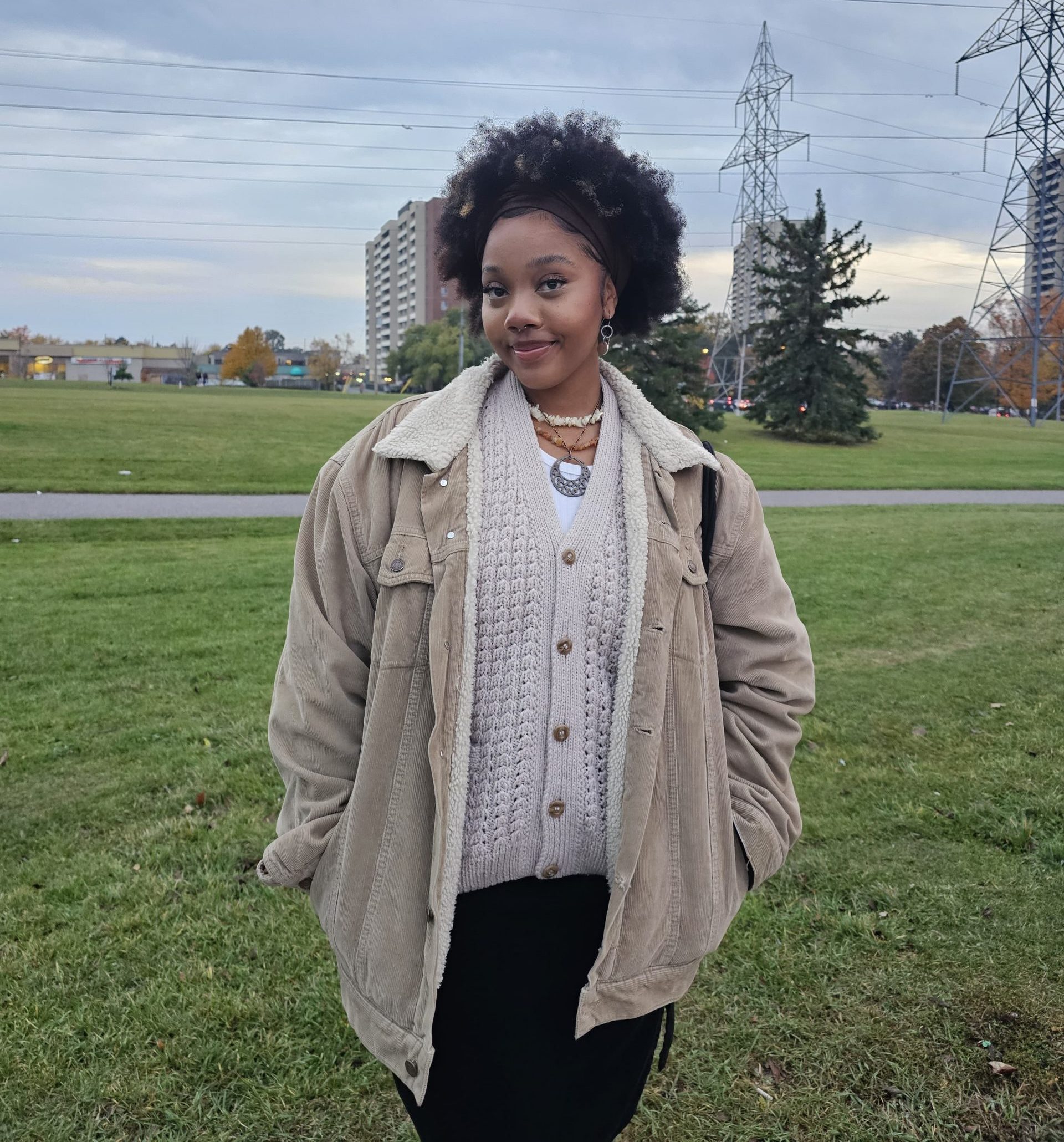 Greetings, Everyone! 
I'm Sefya Mitchell, You can call me Sefya (She/Her), and I'm absolutely thrilled to embark on this adventure at BCCF for the next couple of months. 
As a fourth-year international student pursuing a degree in social-cultural anthropology, I have made it my mission to dive headfirst into the world of food justice and advocacy. And trust me, I'm not your average food enthusiast. I am the kind of person who insists on discussing the cultural nuances of dinner while we're still deciding on lunch. Yes, you'll find me debating the merits of Nigerian Jollof vs. Ghanaian Jollof, all in the name of cultural analysis. 
Over the summer, I took a course that turned my culinary musings into a full-fledged mission. It's all about exploring human food systems through a social and cross-cultural lens. This course opened my eyes to the wonders of food justice, and it's what led me to BCCF. I mean, who wouldn't want to broaden their horizons while actively participating in food justice and advocacy, right? 
While I am at BCCF, I'll be working as a Development and Communications Student Trainee. I'm here to master the art of event planning and coordination and put my school and work experiences to good use. Think of me as the person who'll make your next event so memorable that your houseplants will demand a soirée of their own. 
But it's not just about work; I've got some green dreams too! I've always loved getting my hands dirty with gardening on a smaller scale. And now, I'm here to learn the ropes of sustainable urban farming and indigenous modes of agriculture. Who knows, maybe one day I'll be managing more than just the four house plants currently under my care.
---
To learn more about our:
Student Placement Opportunities, click here
Employment Opportunities click here
Volunteer Opportunities, click here
Or sign up for our monthly newsletter to stay in the loop!