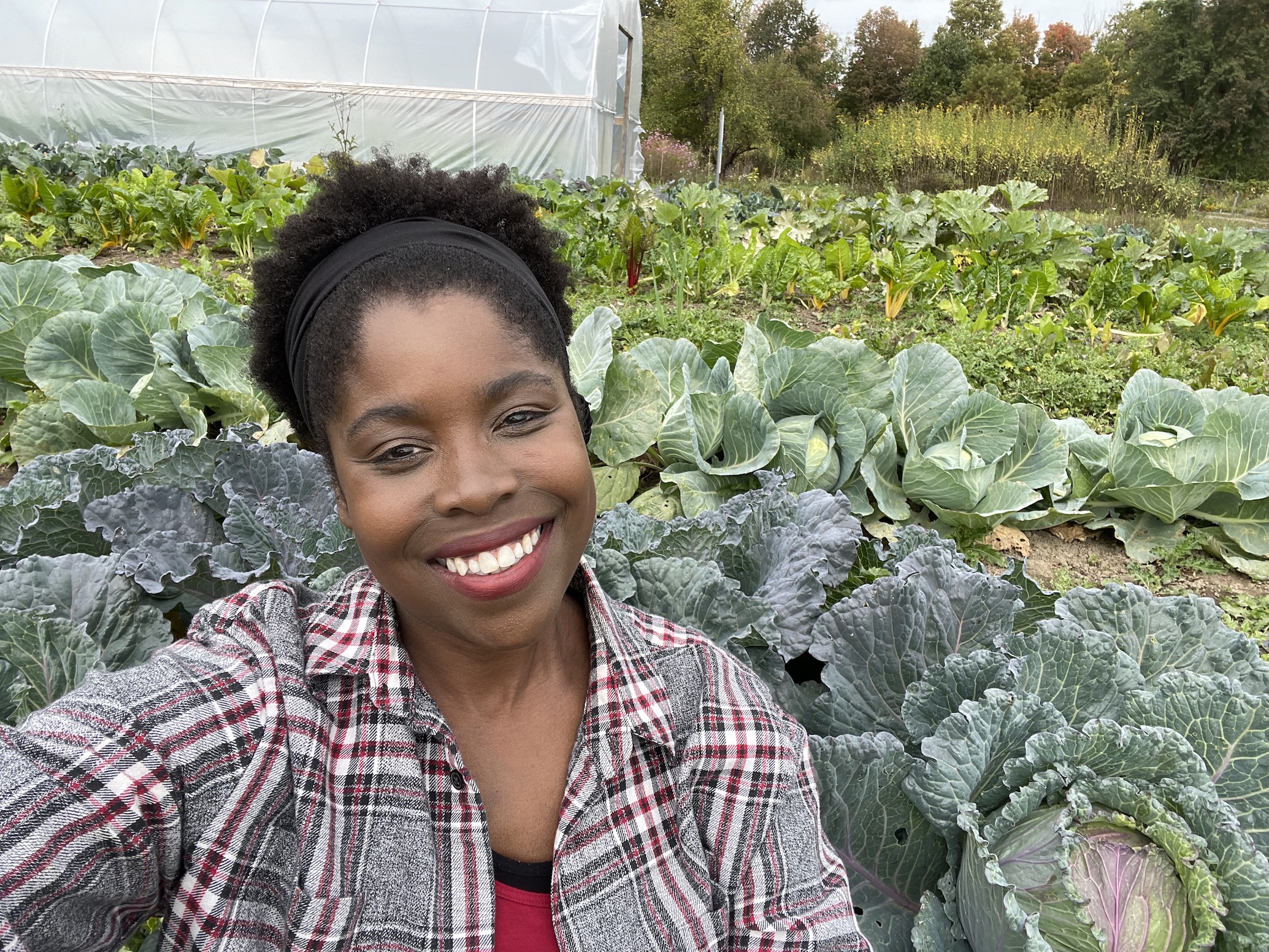 Hello! My name is Susan Henry-Bassaragh. I am the new Market Garden Facilitator and recently joined the hard-working team Market Garden team at Black Creek Community Farm. Come by the farm and say "hello", I would love to meet you!
I am the youngest of 4 girls. My parents and 3 sisters were born and raised in Jamaica, while I was born in Canada. My family lived in the Chalkfarm community, south of Black Creek, before settling down in Brampton. I grew up listening to stories from my parents and sisters about cultivating the land back home. My Grandparents had a farm, where my sisters had many adventures tending to goats, cows, and chickens and enjoying the yield of their many fruit trees. These stories were brought to life as my parents cultivated their beloved backyard garden in Canada. Being a steward of the land is in my blood and heritage.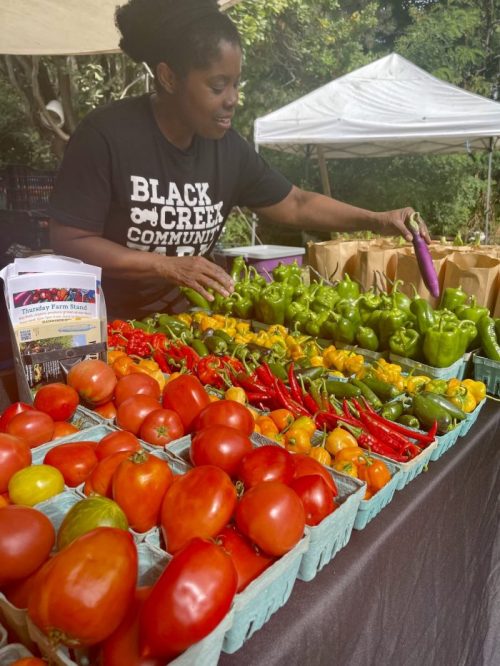 Before joining the Market Garden Team at Black Creek Community Farm, I assisted in the management of a certified organic seedling nursery in Guelph/Eramosa, Ont. I have a diverse educational background in Sociology, Psychology, Food, and Agriculture. With 15+ years of experience in the food industry, spanning from baking and pastry arts to operations and brand management, I have been able to have a birds-eye view of how food is produced, manufactured, and distributed. I've also had the privilege of operating my bespoke wedding cake boutique. I am very honoured to serve the Etobicoke community through my church. I've led various volunteer activities, but my true love was serving as the leader for children and youth programs. I enjoy connecting with people to cultivate a positive atmosphere and encourage well-being.
I am passionate about nature and sustainability. I am fascinated by the microscopic world of soil and its role in creating a healthy and diverse food ecosystem. I am always eager to learn new things to expand my knowledge and skills. I believe that eating well is not only a matter of personal choice but also a way of contributing to the well-being of the planet and future generations.
My role at BCCF has allowed me to immerse myself into this amazing community of like-minded people, who are also passionate about farming, food sovereignty, and teaching the young and young at heart to thrive, not just survive. I hope to see you soon at the farm. You can volunteer in the field, check out our greenhouses, or pick up something delicious at our Thursday Farmers Market. Either way, you are always welcome we are excited to connect with you.
Keep thriving!