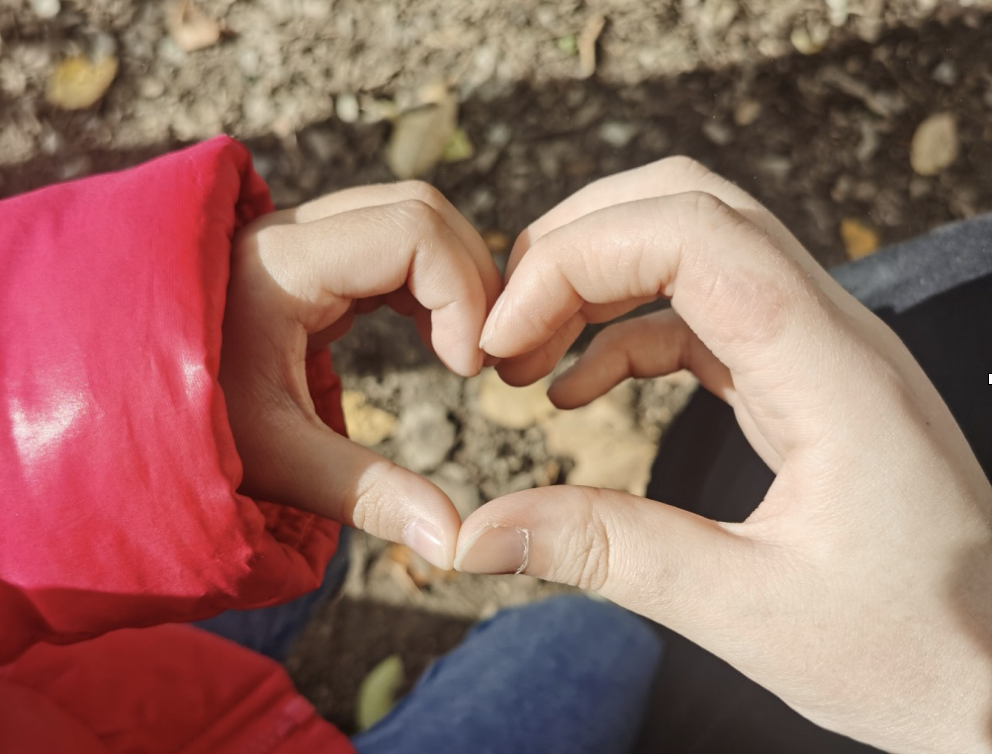 Amber, a York University Student, did her placement with us in the winter term. We are always honoured to host amazing placement students from a wide variety of disciplines. Many thanks to Amber for sharing this biography with us.
I had such a great experience at Black Creek Community Farm during the past two semesters. Not only I gained more knowledge about farming but I also had many new experiences that I never had before. I will list some of my favorite and most memorable memories I had at BCCF.
The first thing that comes to my mind is definitely the field trip, it happened on the second day I spent at the farm which left me such a deep impression. On that day, there were 35 grade one students came and me and other staffs showed them around the farm, we also did some activities together like showing them the apple tree and let them taste the fresh apple that we picked up from the tree. That was my first time ever experience to spend time with so many kids together so I was really nervous but everything worked out and we all had fun. If you ask me what was the best part of that experience, I will definitely say to get to know one of the kids who called Pumpkin.
Shown in the photo is Pumpkin and me use our hands doing a heart together. We were holding hands the whole time, she asked me to do a heart with her and I took some photos and showed it to her. She is the cutest girl ever and thanks to her I became less nervous and got to have such a good experience with all these kids.
The second one that comes to my mind is about the farmers market and a program they were holding called Harvest Share. Basically, what we were doing for farmers market is to put out all the vegetables they want to sell on Thursday afternoon and wait for the customers to come and buy them. As for Harvest Share, we usually pack one of every vegetable into a big paper bag and wait for those who signed up to show up and get them.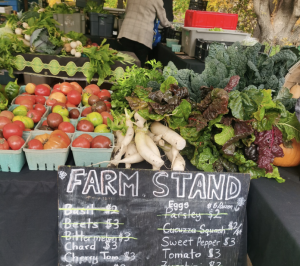 Shown in the photo are some of the vegetables we sell and the farm stand that shows all the prices for these vegetables.
The next memorable memory I have with BCCF is the experience of me helping them to plant and harvest vegetables like garlic and carrots. Every time when we got assigned to do task like that we know that day gonna be a tiring day for sure. When we help them with the carrots, the staff taught us how to properly use the tool to cut off the leaves and how to get the mud off. We did that for hours and we eventually got so much done before the day ended.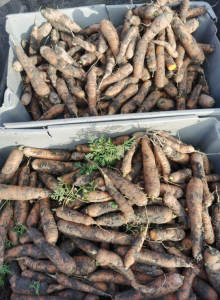 Shown in the photo are some of the carrots that we harvested that day
In short, I love my experience at BCCF, I learned a lot and meet so many new friends. Thank you all for taking care of me and always working so hard for the farm, I wish nothing but the best for BCCF's future.
Interested in getting involved?
Become a Placement Student Today