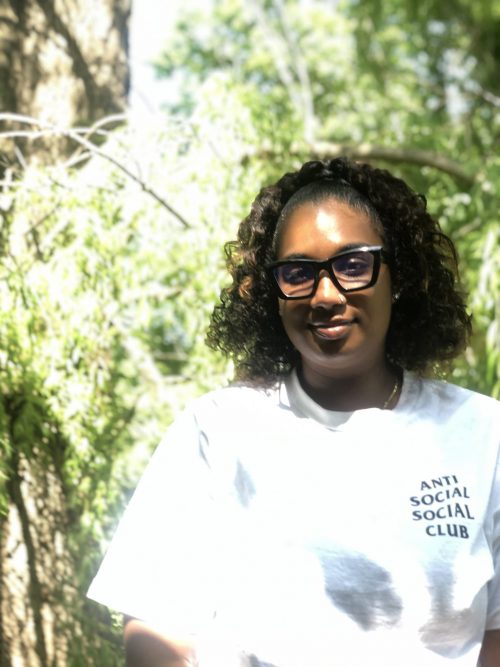 Aaliyah Palmer, a George Brown placement student, is the new addition Black Creek Community Farm team. We are always honoured to host amazing placement students from a wide variety of disciplines. Many thanks to Aaliyah for sharing this biography with us.
Hello everyone, my name is Aaliyah Palmer and I am very excited to be joining the team at Black Creek Community Farm. I am a student from George Brown College in my second year, studying in the Social/Community Worker program. I chose to do my placement at Black Creek Community Farm because being a community resident I never had the experience of working on an urban farm so close to neighbourhood before. As a community worker, it is amazing to have the experience of working on a farm and knowing that everything I do is going toward my community to make it a better place. I find that this placement setting is different from many others because not only do I have the opportunity to plan community events but I also help to grow, support and give back to others, by making fruits and vegetables accessible to my neighbours. I know that I have helped someone in a positive due to my work at BCCF. 
Another passion of mine is playing basketball. I play for a team at George Brown College and I've been playing this sport since I was in elementary school. It is something that I like to do in my free time because it takes my mind off the different and sometimes hard situations I face on an everyday basis. Basketball gets me through tough times.
I look forward to making a difference in the community, learning how to garden and plant different vegetables and fruits, and also helping the team to package and distribute fresh produce for their programs. It's the little things like this that make a lasting impact and I believe I'm bringing my leadership skills, knowledge, and initiative to support the Black Creek Community Farm team this summer. I can't wait to make wonderful memories at the farm!
Interested in getting involved?
Become a Placement Student Today