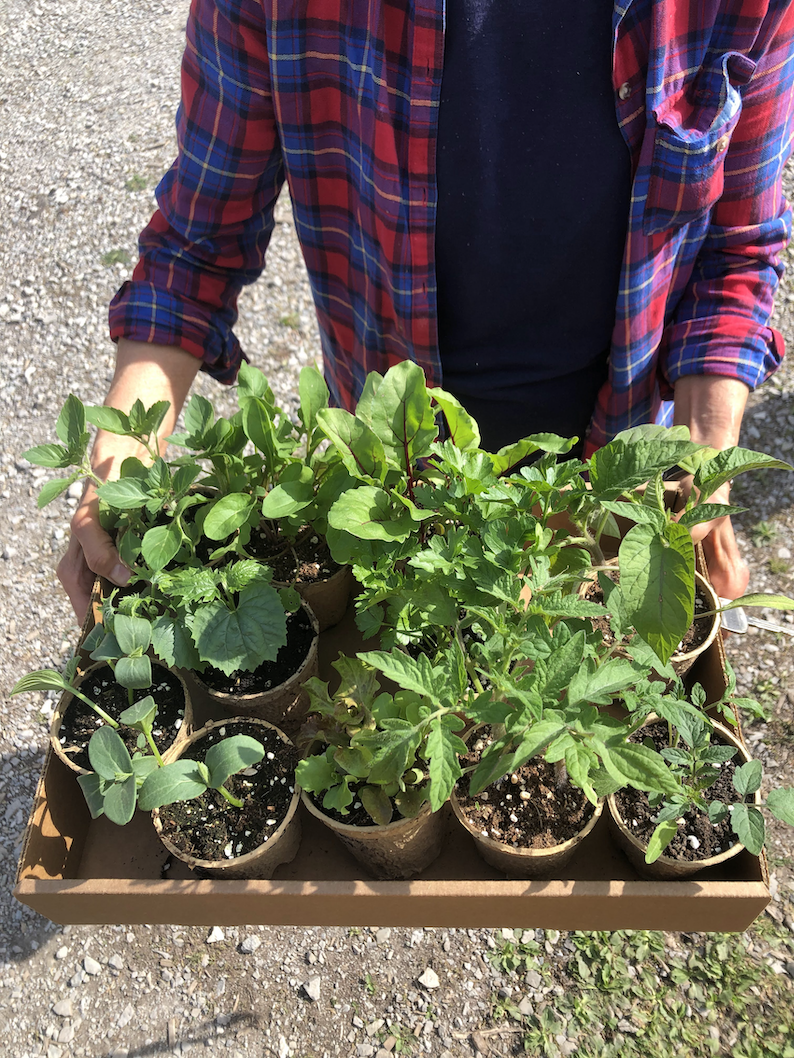 Thank you to everyone who purchased seedlings and gardening products from us this May! Every Saturday our tiny lot would bulge with cars and people coming to pick up seedlings. Some of the most popular seedlings crops were tomatoes of all kinds, hot peppers of all kinds, bittermelon, arugula, and zucchini. (We'll plan to grow MORE of these next year so we don't sell out!) This year we also sold compost, potting soil, and other amendments.
We enjoyed talking with each of you and learning about your plans for your growing projects.
Hope your harvest is bountiful and your plants bring you joy.
P.S. We are still welcoming sign-ups to our Harvest Share CSA, and have pickup locations in East Toronto (bare market) and North York (the farm!) Sign up here at this link.