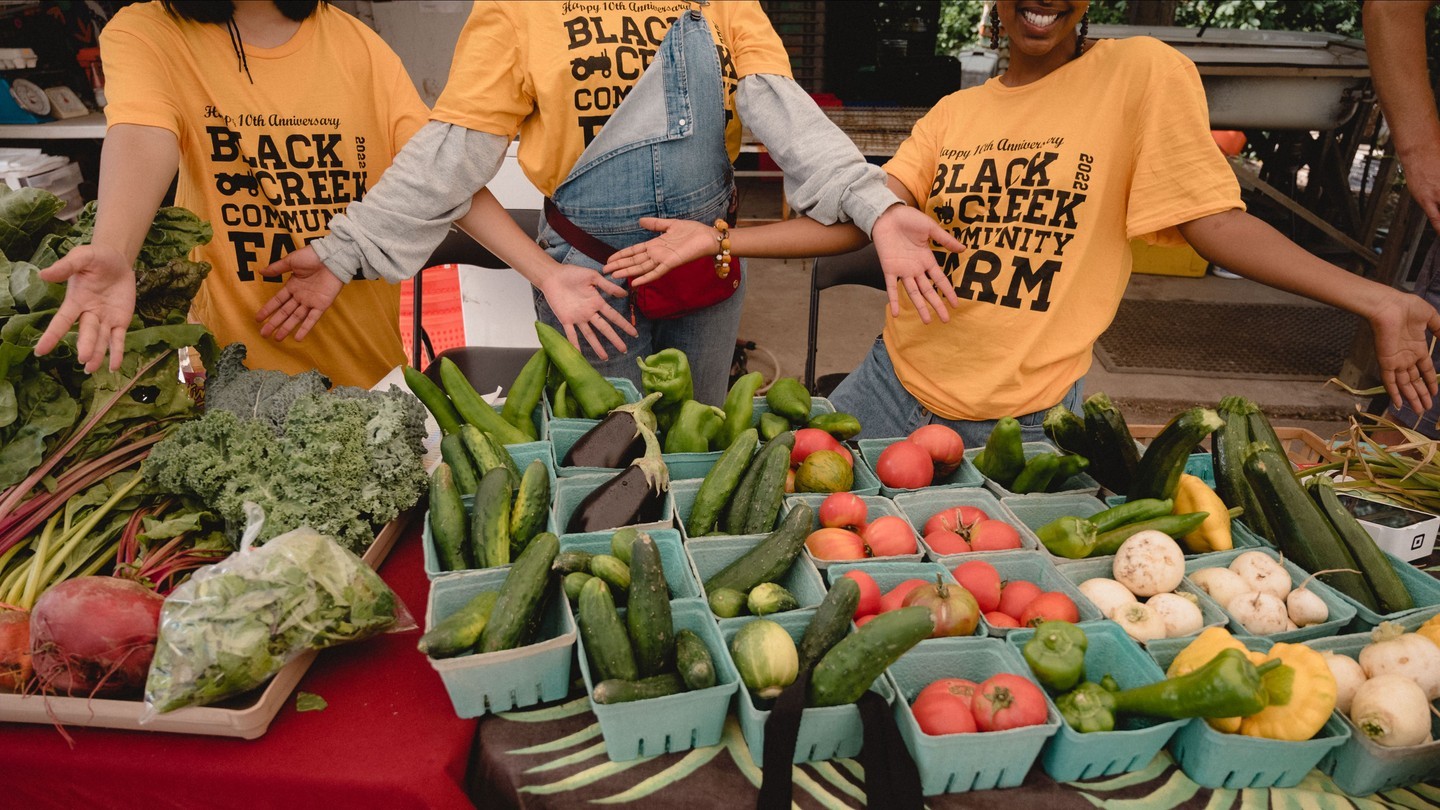 Wondering what it is like to do your placement at Black Creek Community Farm?
Imagine doing your placement on a beautiful 8-acre urban farm that houses fluffy chickens, an outdoor classroom, pavilion, outdoor brick oven, beehives and a serene trail system that leads to a ravine. Our growing spaces are models of sustainable urban agriculture that include our food forest, pollinator gardens of both native and medicinal plants, a youth garden, a farm school garden, seniors' garden, and community garden plots.
Get hands-on experience and skills in urban agriculture, work with a team who are passionate about food and environmental justice, and support the Black Creek community through our various programs and initiatives.
If you are interested in completing your student placement at Black Creek Community Farm, submit your application including your resume and a cover letter that reflects how your personal, educational and/or career goals align with our goals. Also, attach the requirements of your placement.
If you are a placement program coordinator, who supervises multiple students and would like to find out more about placement opportunities, please email info@blackcreekfarm.ca
For further details and to submit a request for a student placement with Black Creek Community Farm, click here.