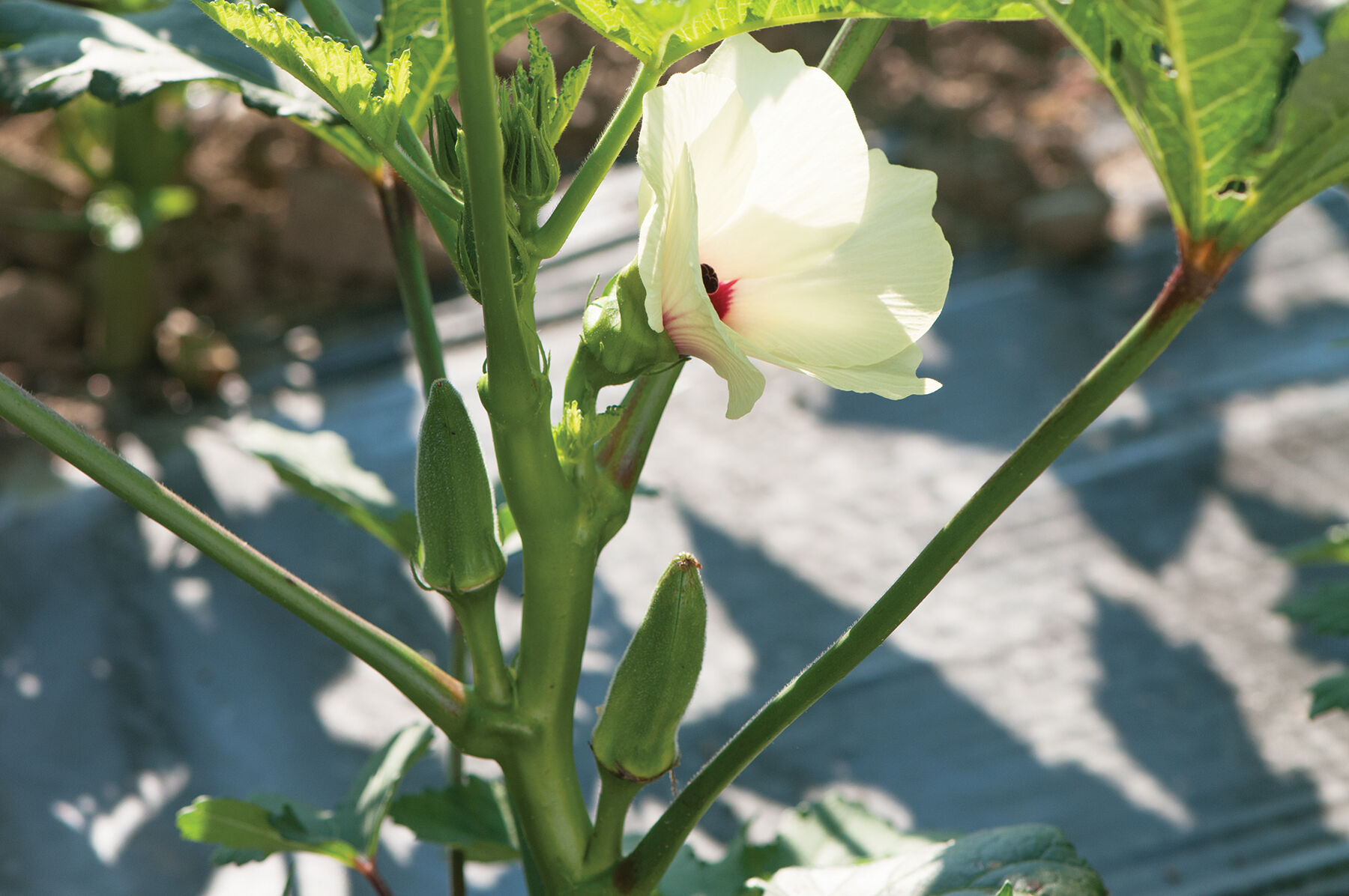 Hello BCCF community! Despite the perception that farmers have time "off" during the winter months, there is much background planning work that takes place! The winter months are certainly a slower time around the farm, but it is also the time when we are reviewing last season's successes and challenges, developing a business and crop plan for the upcoming season.
It's also the time when seeds are selected and ordered, and repairs and upgrades to infrastructure and equipment are being researched and set up for spring. Much like soil life in winter, we are resting, refuelling, and getting ready to burst forth with activity and life once spring arrives.
For 2020, the market garden will once again be growing close to 40+ vegetables and 100+ varieties.  We will also be launching our Harvest Share CSA program soon.  So please stay tuned for updates! In the meantime, check out this beautiful variety of okra that we plan to trial this season.
Your farmers,
Amy and Connor