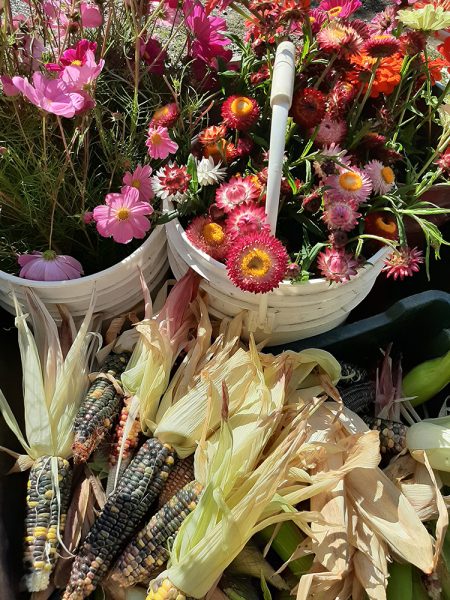 The seasons are changing, as are things in the market garden. We have shifted into the "wrap up" phase of the season. With the exception of garlic, all other crops in the 2019 crop plan have now been seeded. While there are still lots of crops in the field waiting to be harvested over the next and final 8 weeks of the Harvest Share program, the last of other crops such as flowers, have now been cut from the field.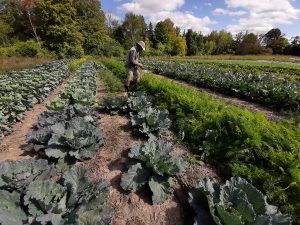 We are now clearing equipment from the field and seeding cover crops: grasses and legumes that will "cover" the ground, add nutrients, break up pest cycles, and protect our soils from erosion, while the soil rests from feeding vegetables. The weather is getting cooler and we covered most crops for the first time last Friday to protect them from frost.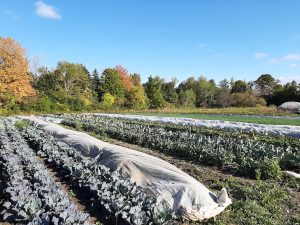 Important news:
Exciting news! We will have extra spots available in our Harvest Share program for the last 6 weeks of the season, from October 24th to November 28th!  This is a great way to try out our program! Please check out our Harvest Share webpage to register. We are looking forward to all the hardy fall vegetables to come and we hope you are too! Email us at produce@blackcreekfarm.ca if you have any questions.