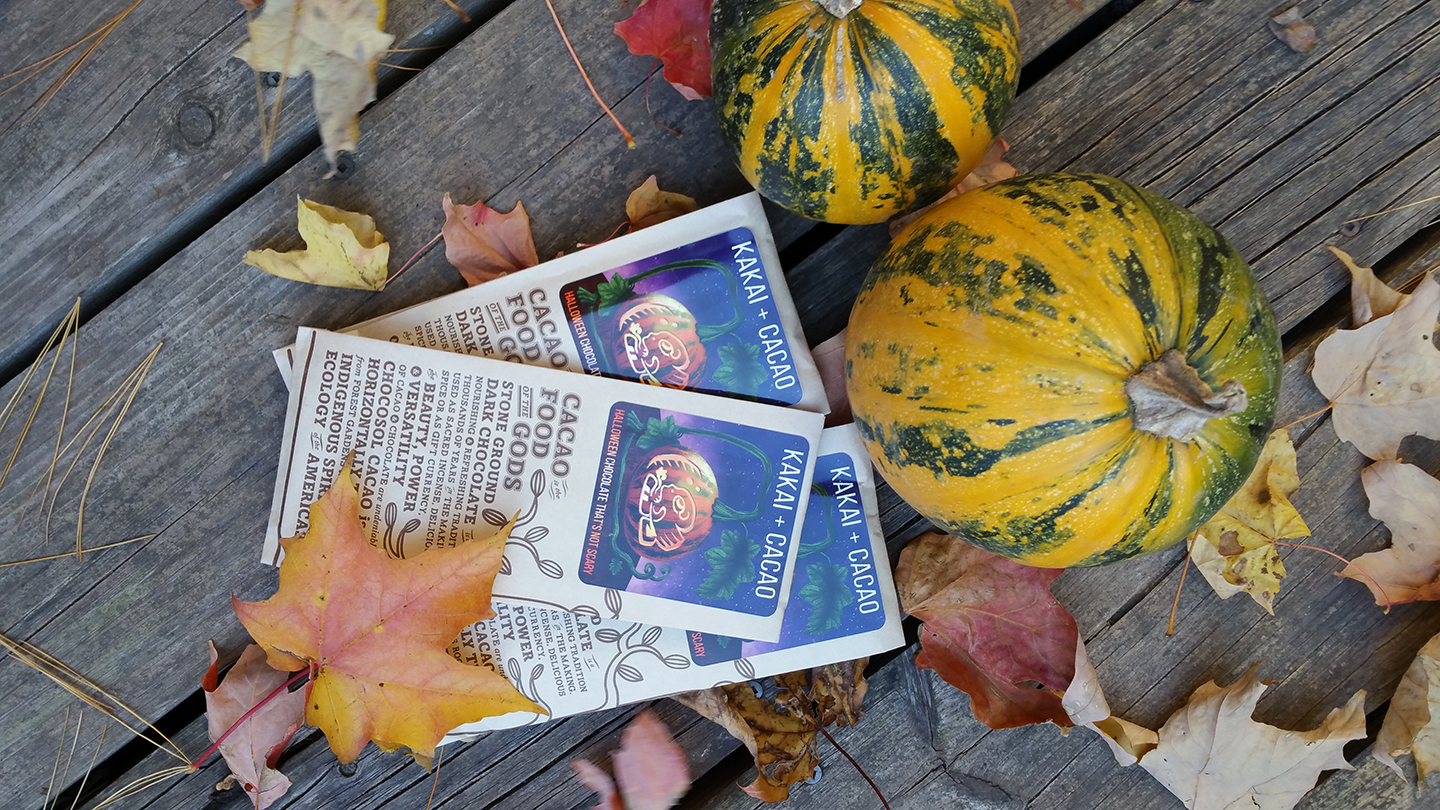 Support our Youth Internship Program with the purchase of a special edition KAKAI + CACAO chocolate bar!
This is the 3rd year Black Creek Community Farm has worked in partnership with ChocoSol Traders to provide hands-on training to our youth interns. Thanks to this initiative our interns have successfully entered the workforce and gained knowledge about nutrition, food handling procedures, the importance of locally grown organic produce, and horizontal trading models.
Our youth have been involved in growing the ingredients sourced and utilized in Chocosol's special edition chocolate, just like the KAKAI + CACAO bars we are selling for Halloween. They've also learned the process of making handmade chocolate from ChocoSol's chocolatiers. Interns have worked side by side with our farm team, and gained valuable work experience and exposure to a social enterprise business model.
Order Now
Each bar costs $12 + HST with proceeds from the sale of these special edition chocolates supporting our youth internship program in the next growing season. Submit a pre-paid order and pick up your bars at the farm or one of our downtown pickup locations.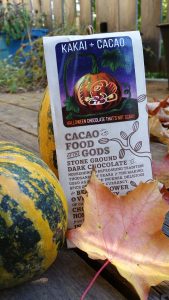 KAKAI + CACAO | Halloween chocolate that isn't scary!
140g (24 square bar)
65% cacao content
Our sweet vanilla sea salt chocolate encases our heirloom, Ontario-grown kakai pumpkin seeds, freshly toasted in a maple syrup and sea salt glaze.
Ingredients: Roasted cacao nibs, raw cane sugar, cacao butter, vanilla pods, kakai pumpkin seeds, sea salt, maple syrup.