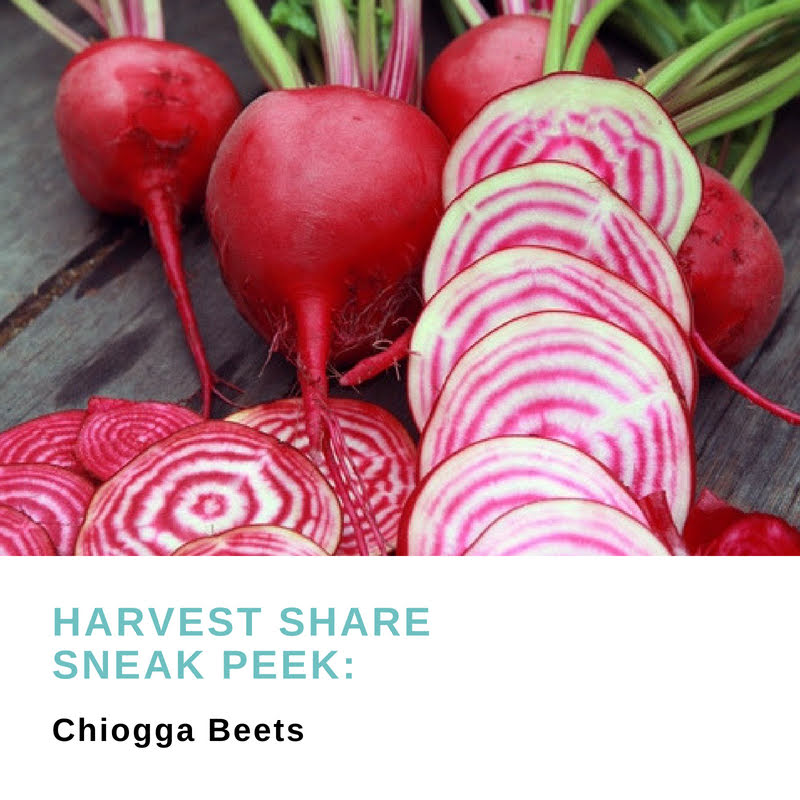 Introducing Chioggia beets, aka candy-stripe beets. ? ?
Chioggia beets (pronounced kee-OH-gee-uh), in addition to their fabulously fun appearance, are a beet variety that has a delicately sweet flavour, and are slightly less earthy tasting than regular red beets. They can be used just like any other type of beet and make a striking visual addition to any salad! Chioggias are one of our favourite crops and we hope you will enjoy them too. Look for Chioggia beets in our Harvest Share throughout the season.
Become a Harvest Share member at blackcreekfarm.ca/produce.