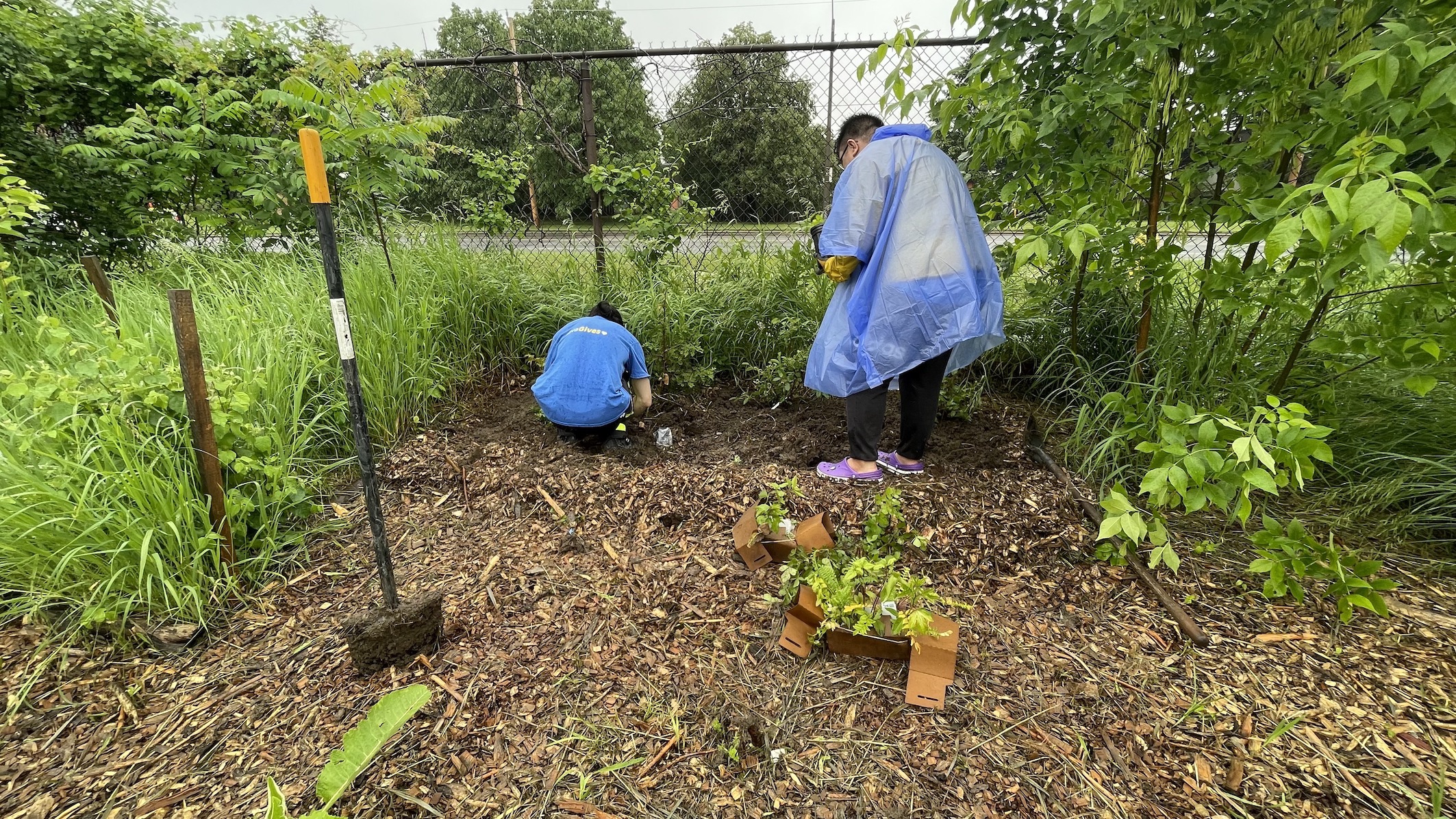 In our Farm Park in 2022, we estimate that 540 individual volunteers contributed 1746 hours to support maintaining pathways and trails, removing invasive plants, and planting medicinal/edible plants, harvesting, etc. We planted over 140 different species (80% native) and 700 plants including native and edible trees, shrubs, pollinators and herbaceous plants. We seeded over 90 different species (mix of native species, herbs, berries, and vegetables). 
Using our greenspaces, workshops were focused on training participants on farming/gardening practices, environmental stewardship, food justice and local biodiversity. This year we hosted 31 workshops with 597 participants for a total of 43 800 learning hours. When we surveyed participants 93% felt an increased knowledge of native plants and ability to take care of them, 93% felt an increased connection to their local environment, and 85% felt an increased connection to others and themselves.
We partnered and collaborated with Sweet Grass Roots Collective, an Indigenous-led arts and cultural organisation, and other members of the Indigenous community in Toronto in the development and maintenance of a Three Sisters garden, wiigwam building along the Humber and Black Creek Rivers, and the harvest and preservation of sweetwater (maple sap) from the trees on site. We also engaged Indigenous elders and teachers to host our first fall equinox ceremony at BCCF where participants learned more about truth and reconciliation, as well as how to harvest sacred tobacco.
As we move into 2023, we continue to reflect on our accomplishments and challenges this year to see how we can improve our programming in the right relationship with the land and community. Our work would not be possible without the support of your donations and our funders such as TD Bank and Whole Kids Foundation.  Thank you for your generous support!
Interested in getting involved with Farm Park? Sign up to be a volunteer, or come out to one of our workshops or events!