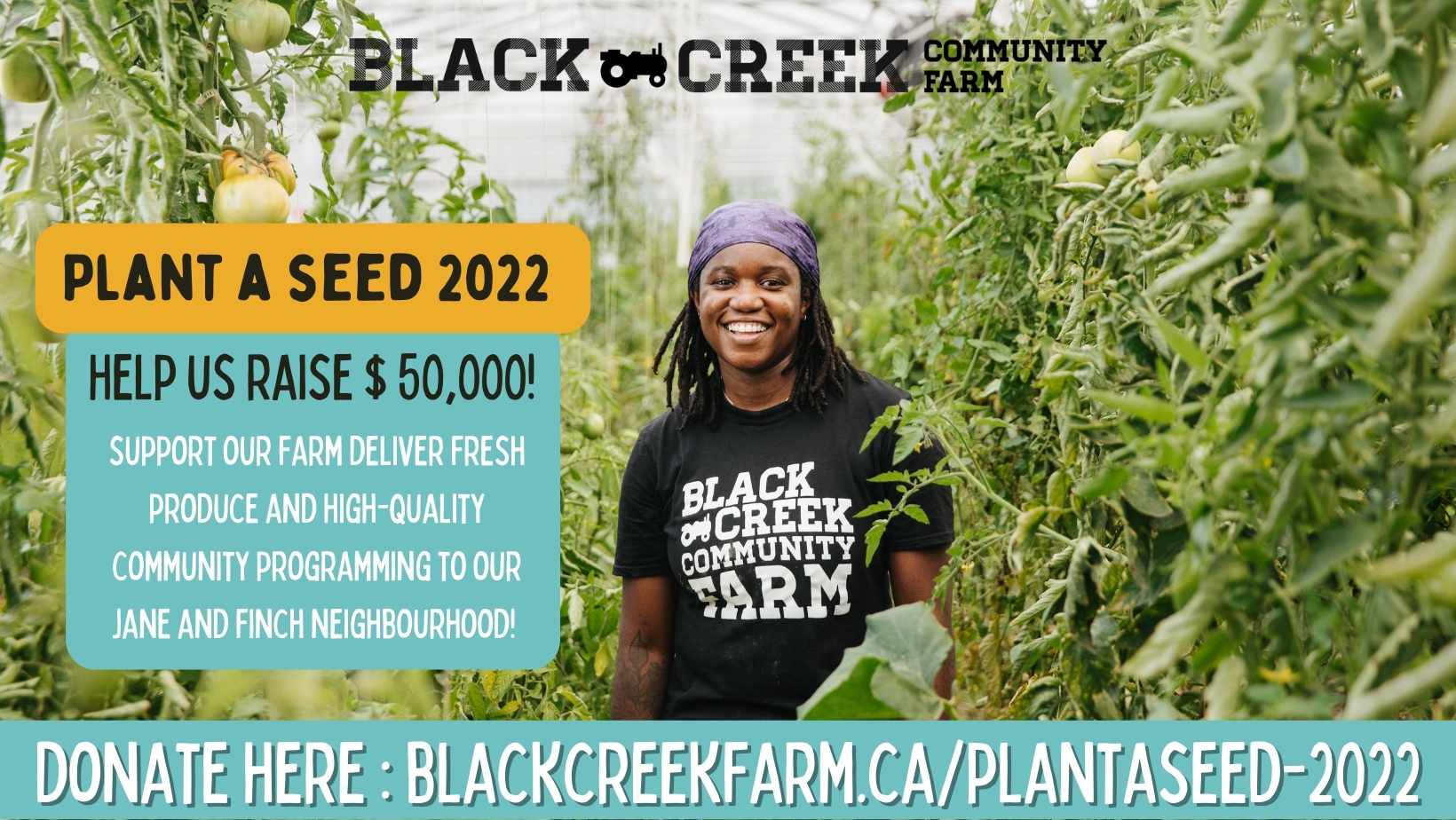 We have come a long way! Yesterday On Saturday, June 18, we had our first public event greeting a sold out Pizza Party with community members – it was great to see you all! Since the pandemic began in 2020, we have faced many challenges and obstacles in continuing to serve the Jane and Finch community. We received an overwhelming request for immediate assistance with food insecurity and we responded with over 600,000 lbs of produce delivered to our residents. We  witnessed first hand the realities of systemic racism within the city of Toronto where folks working on the frontlines in our neighbourhood received support much later than others. 
At Black Creek Community Farm, our community is our strength. We are building a community-led space where we can gather, share resources and connect to the land as part of the critical work to dismantle racism in our world and within our food system.
We are grateful for the generosity of our supporters. We are once again launching our "Plant a Seed" fundraising campaign and collectively raising $50,000 this year towards our operational funding. With your support reaching our goal, we can continue to offer our core programming and grow affordable organic produce for our residents.
If you are able, please consider making a donation so that we can keep BCCF open and continue to provide the support that our community needs now more than ever. All donations over $10 will receive a tax receipt.
Throughout the month of July, we will be sharing video updates with you and keeping you posted on our progress.
Thank you for your support and for helping us plant the seeds for a better, more just, tomorrow.
Stay well and stay safe.
Ohemaa Boateng 
Executive Director, Black Creek Community Farm