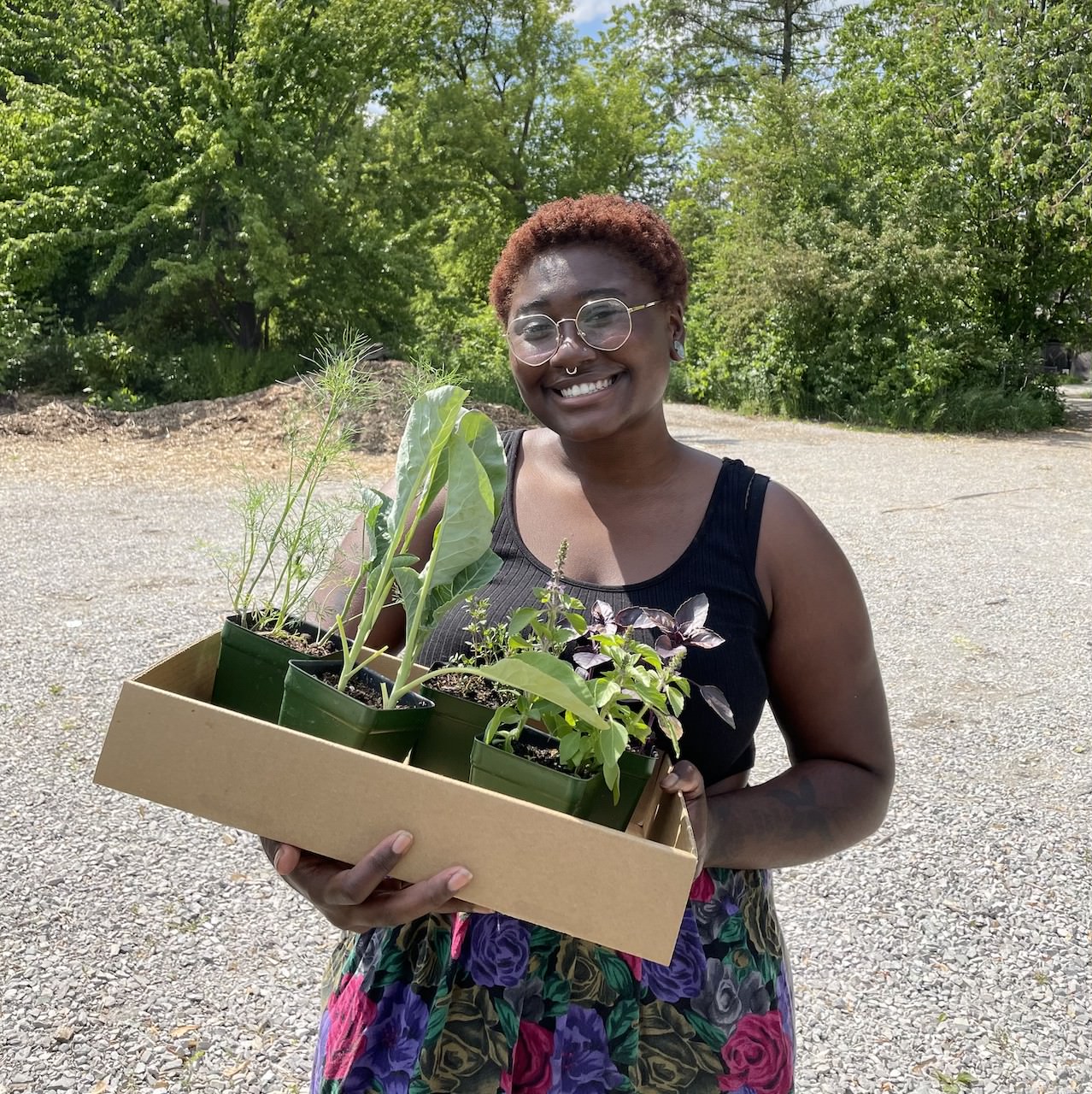 Adwoa Toku is our new Seniors Program Facilitator at Black Creek Community Farm! She is passionate about regenerative urban agriculture and wellness through food. Learning and sharing knowledge is important to her and these days she gets excited about compost, fermentation and mycelial-plant relations.
She loves to grow Herbs, Flowers and Leafy Greens and will be trying her hand at growing Squash this season.
In this role she will be running our food growing program with elders in the community, as well as guiding the group on what to do with the food grown through cooking and preservation workshops and working with the Urban Harvest team collecting surplus produce. Adwoa is most excited to learn from the elders themselves and build intergenerational relationships with the folks she'll be lucky to be growing with this season
This picture was taken last year as seedling bundles were being prepared for the Ghanian Seniors Association. We hope to bring more of that goodness to you this year as well !