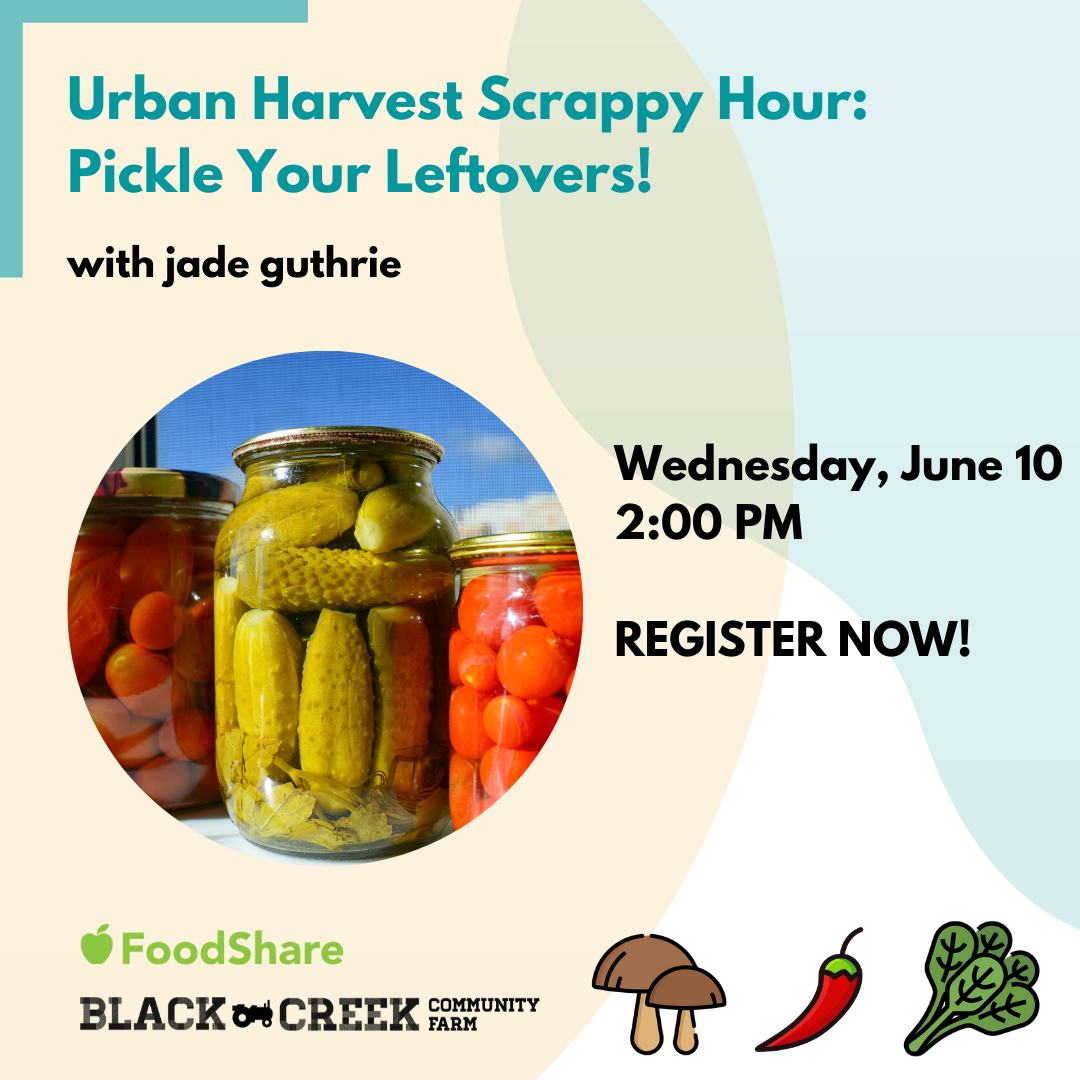 Event details
Friday | June 10, 2020
6:00 pm - 7:00 pm
Online. Please REGISTER: https://bit.ly/UHform
416-393-6381
Thursday, June 10th
2:00pm EST
Live, on Zoom (Registration required!)
In the spirit of Urban Harvest, this workshop is all about sharing tips and tricks for reducing our food waste. We're going to be learning how to make quick refrigerator pickles out of everyday leftovers (think scraps, stems, and imperfect veggies). We'll talk a bit about the traditions of pickling and canning at home, and how these home-preservation practices are a way for us to get closer to our food system. Join us next Wednesday to learn how to whip up some delicious anytime pickles, and more importantly, to engage in a broader conversation about food justice!
Please REGISTER: https://bit.ly/UHform
The workshop will take place live on Zoom, at 2pm EST. You need to register to get the Zoom details! Looking forward to sharing and learning with you all!