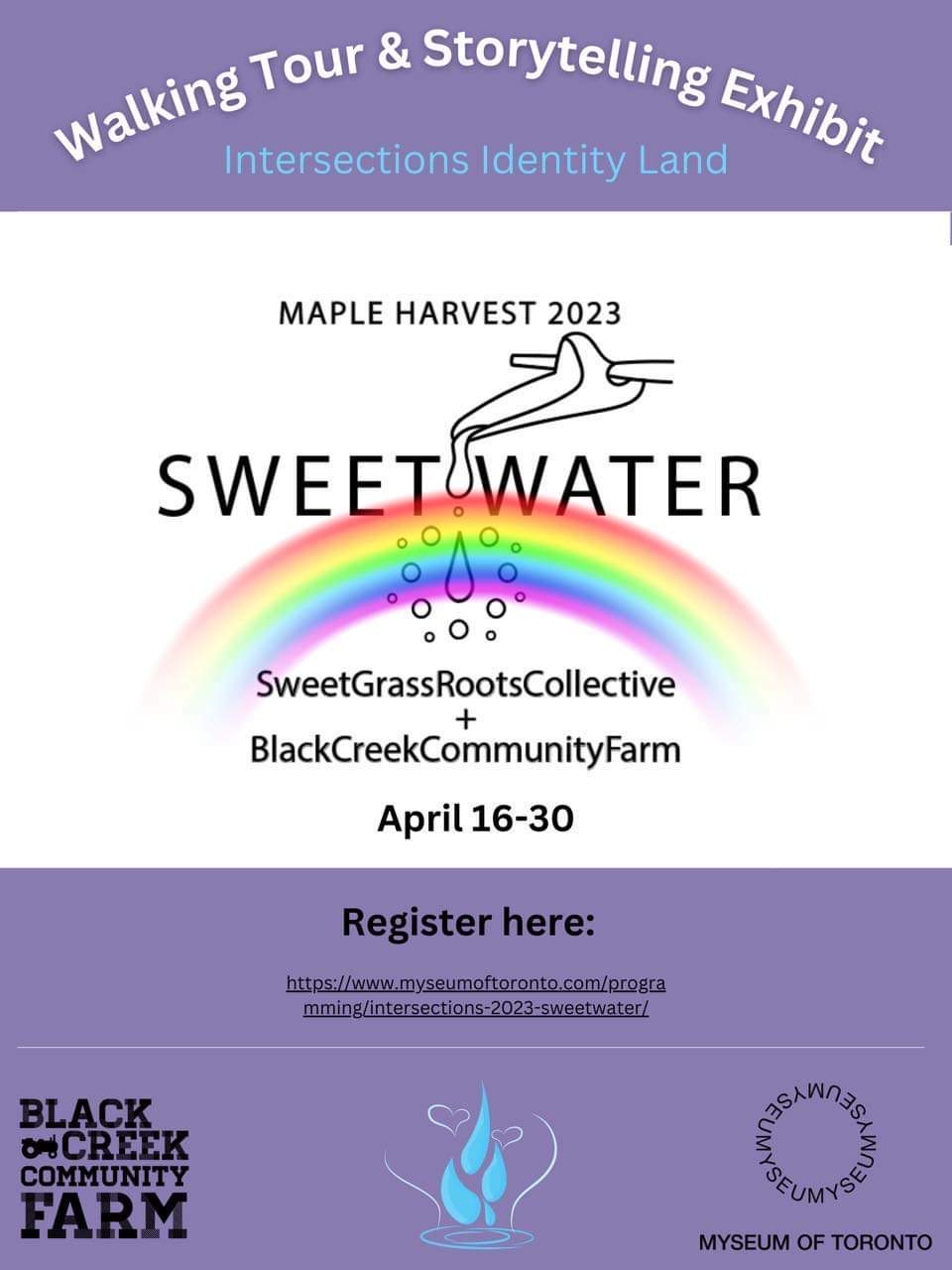 Event details
Saturday | April 15, 2023 to Sunday | April 30, 2023
All Day
Journey through Indigenous art, ceremony, and perspectives on land stewardship. SweetWater is an outdoor art installation, woven throughout the forest of Black Creek Community Farm.
This unique installation explores maple tapping from an Indigenous perspective and honours the maple's sweetwater through ceremony and art. In a guided walk through Black Creek Community Farm's forest, you'll experience traditional Indigenous maple baskets and settler-style aluminum maple buckets which have been Indigenized through visual art and audio soundscapes.
Through sound, song and sweetwater, this experience invites you to make meaningful change as a treaty person yourself.
___________
Registration: https://www.myseumoftoronto.com/programming/intersections-2023-sweetwater/